Wedding #1: March 22, 2014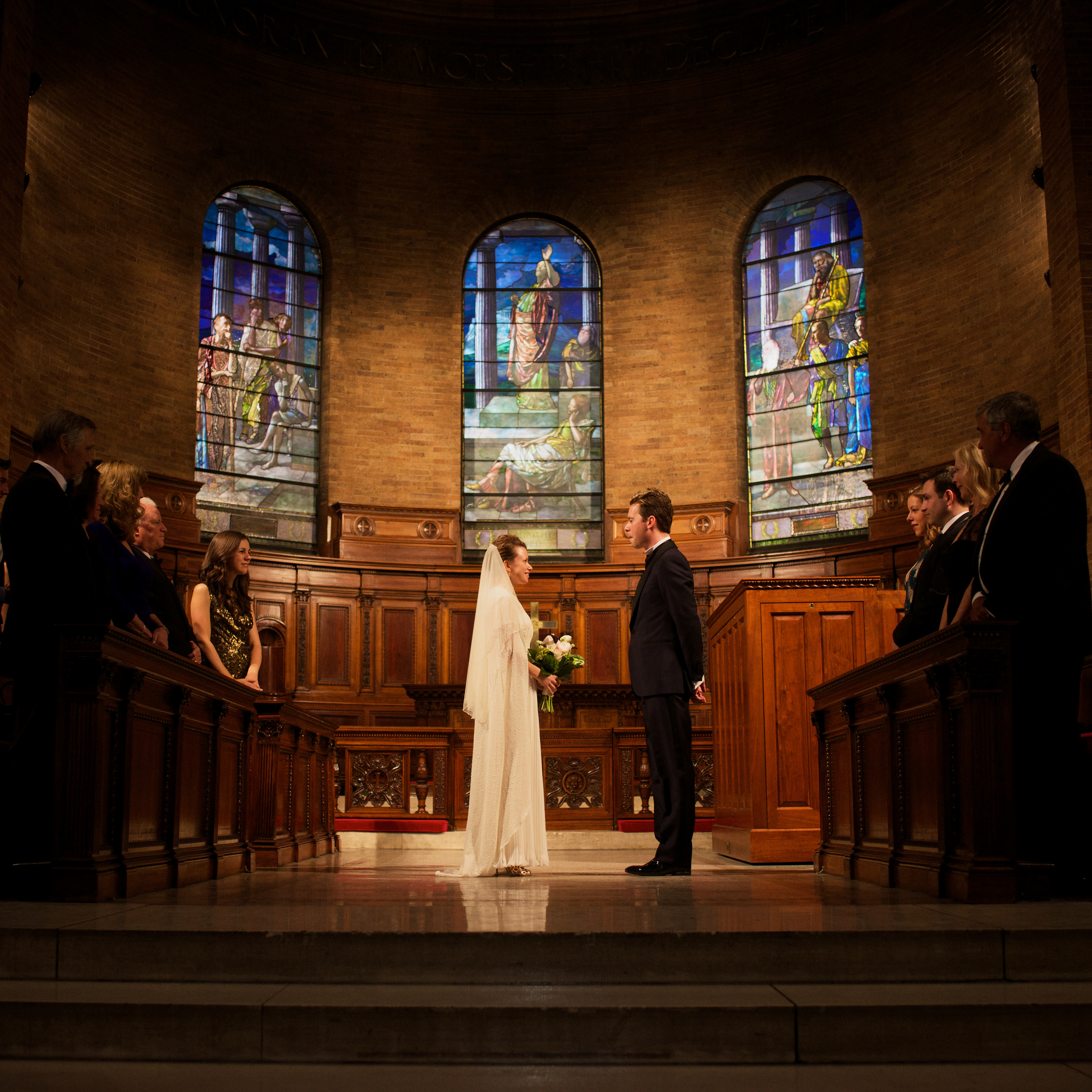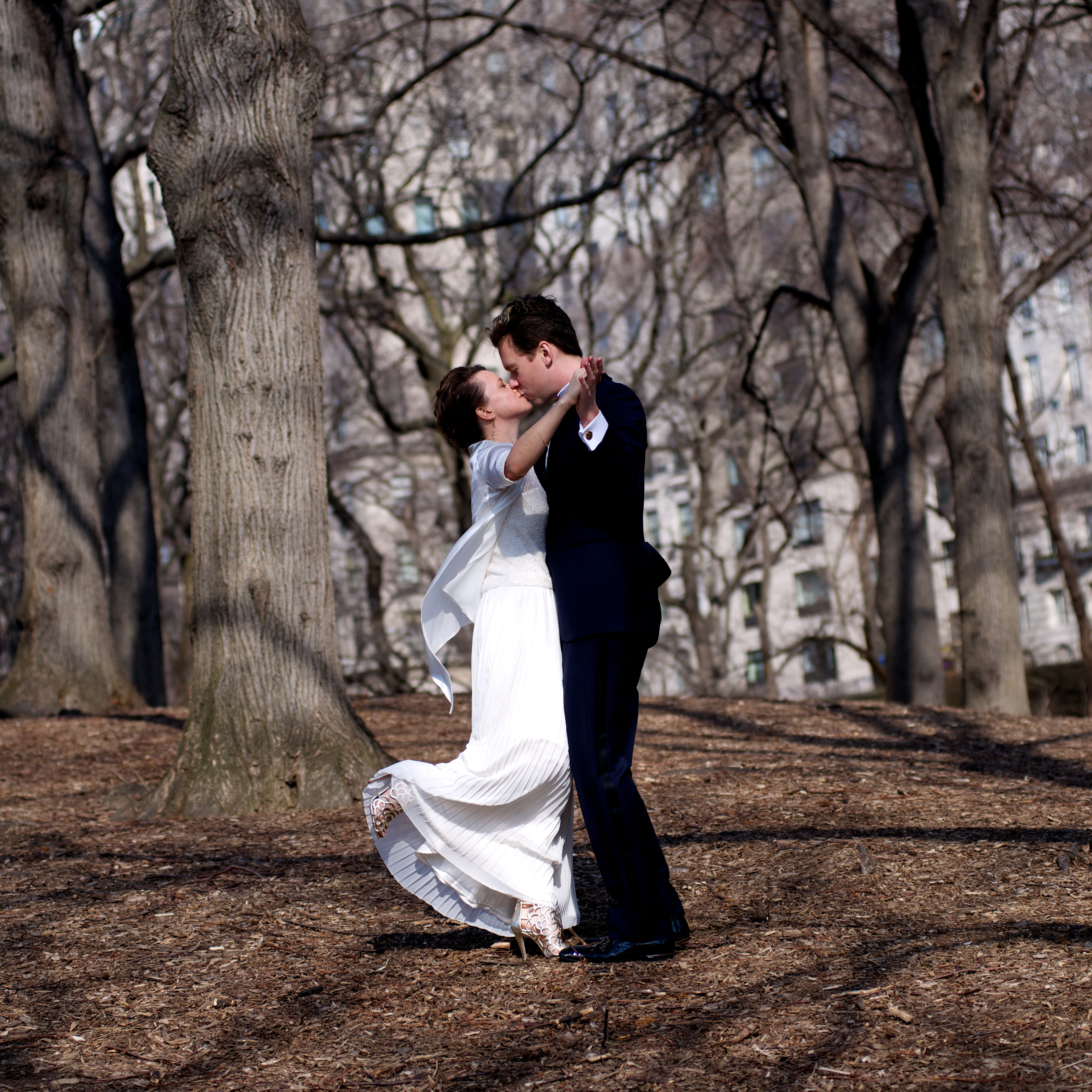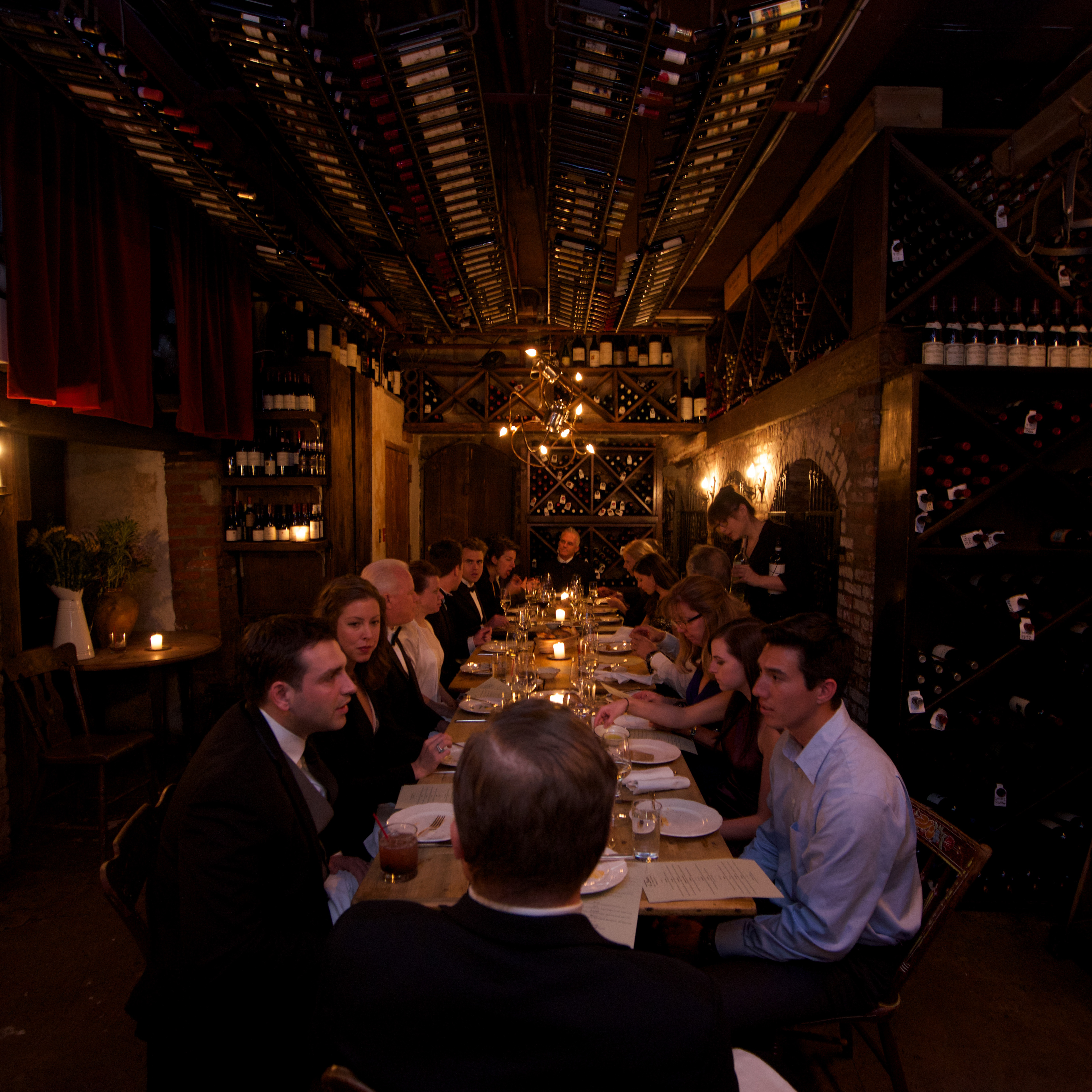 Wedding #1 coda: March 27-28, 2014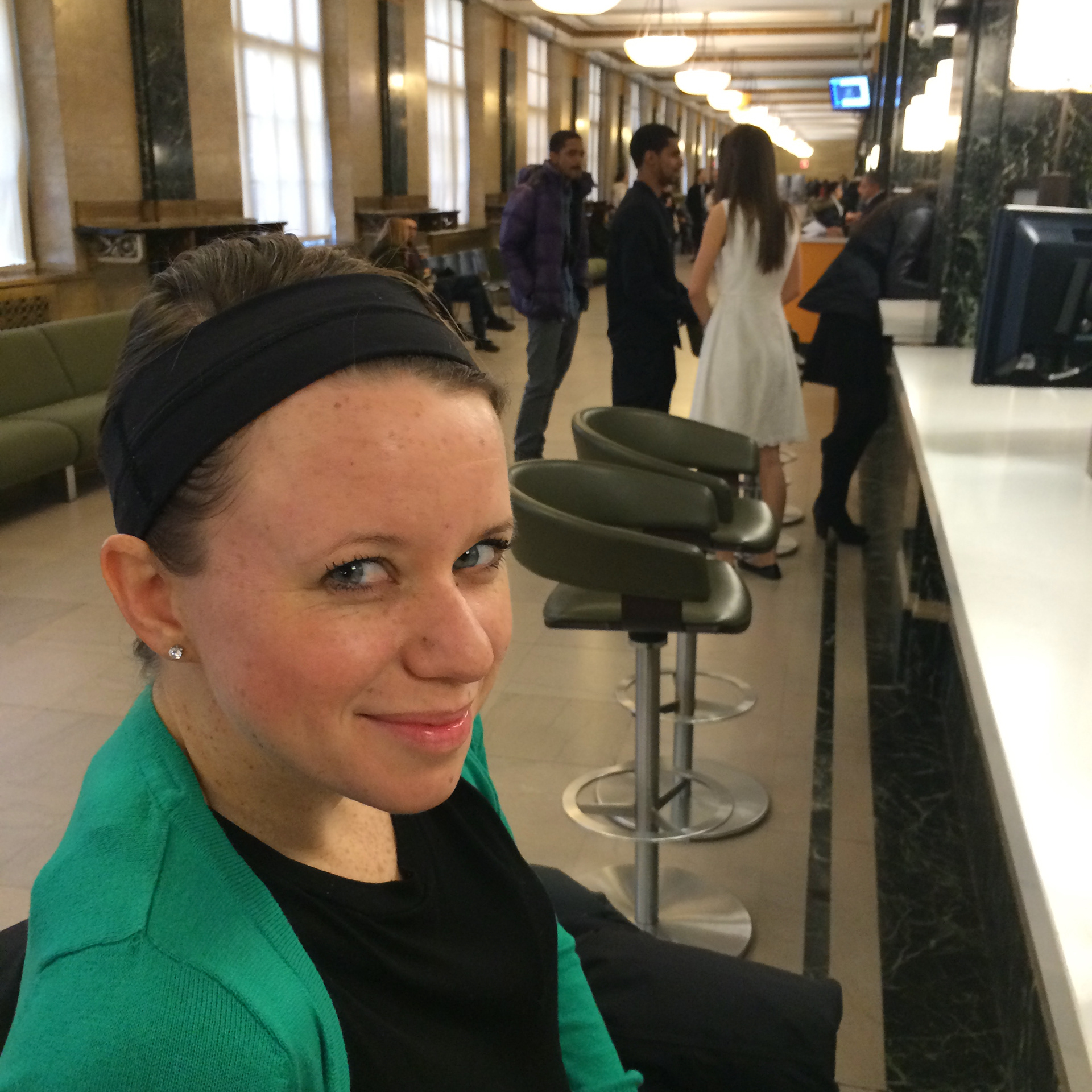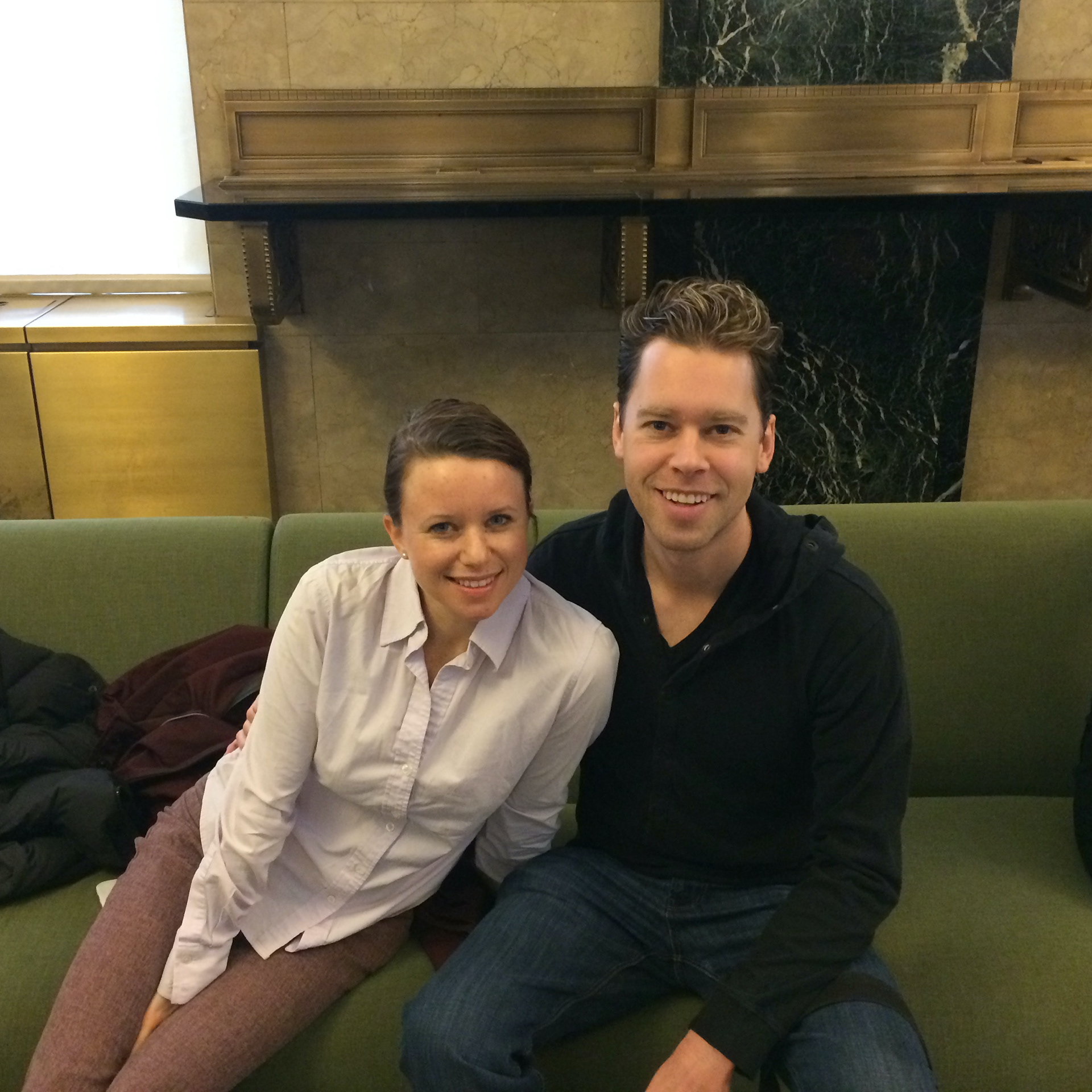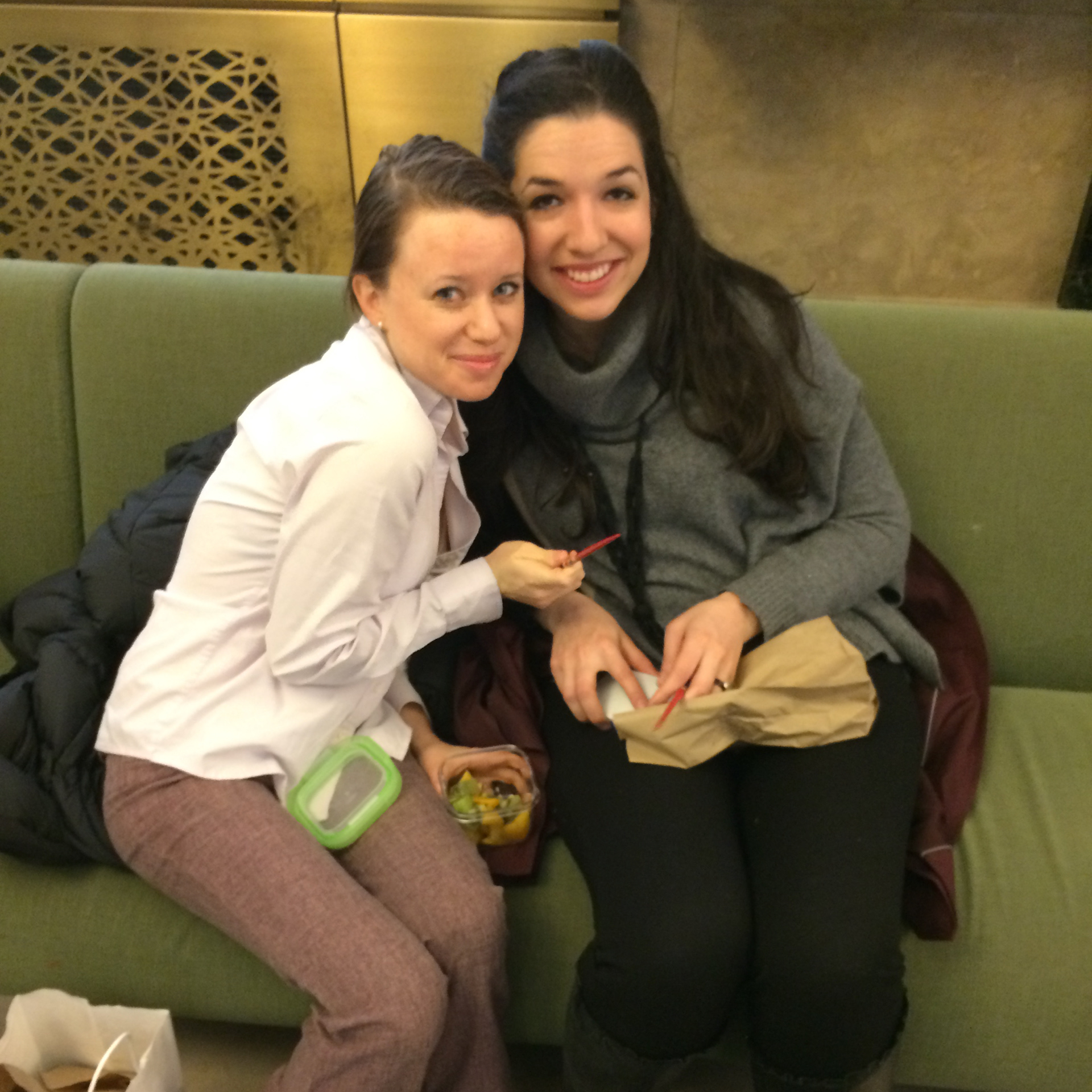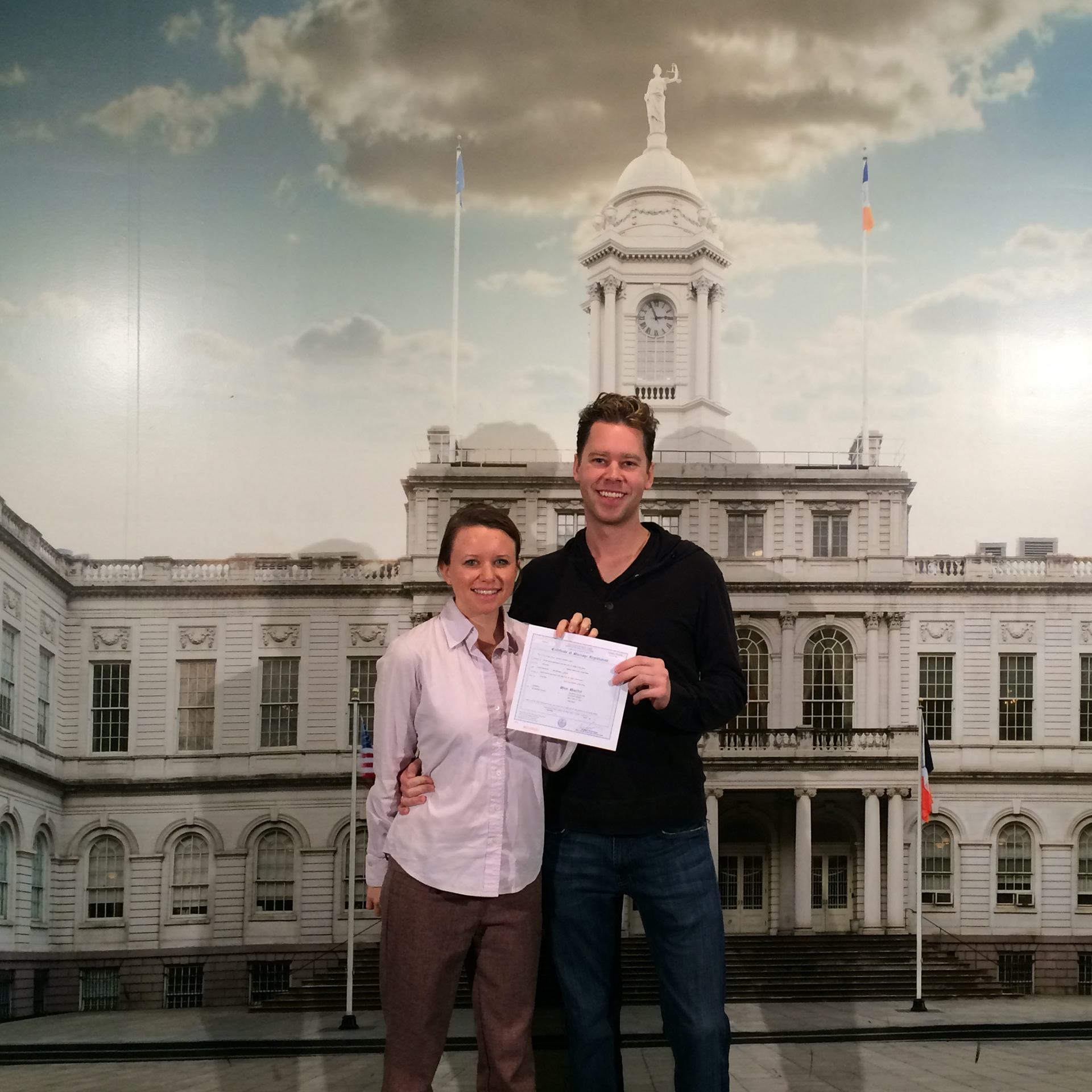 Wedding #2: March 29, 2014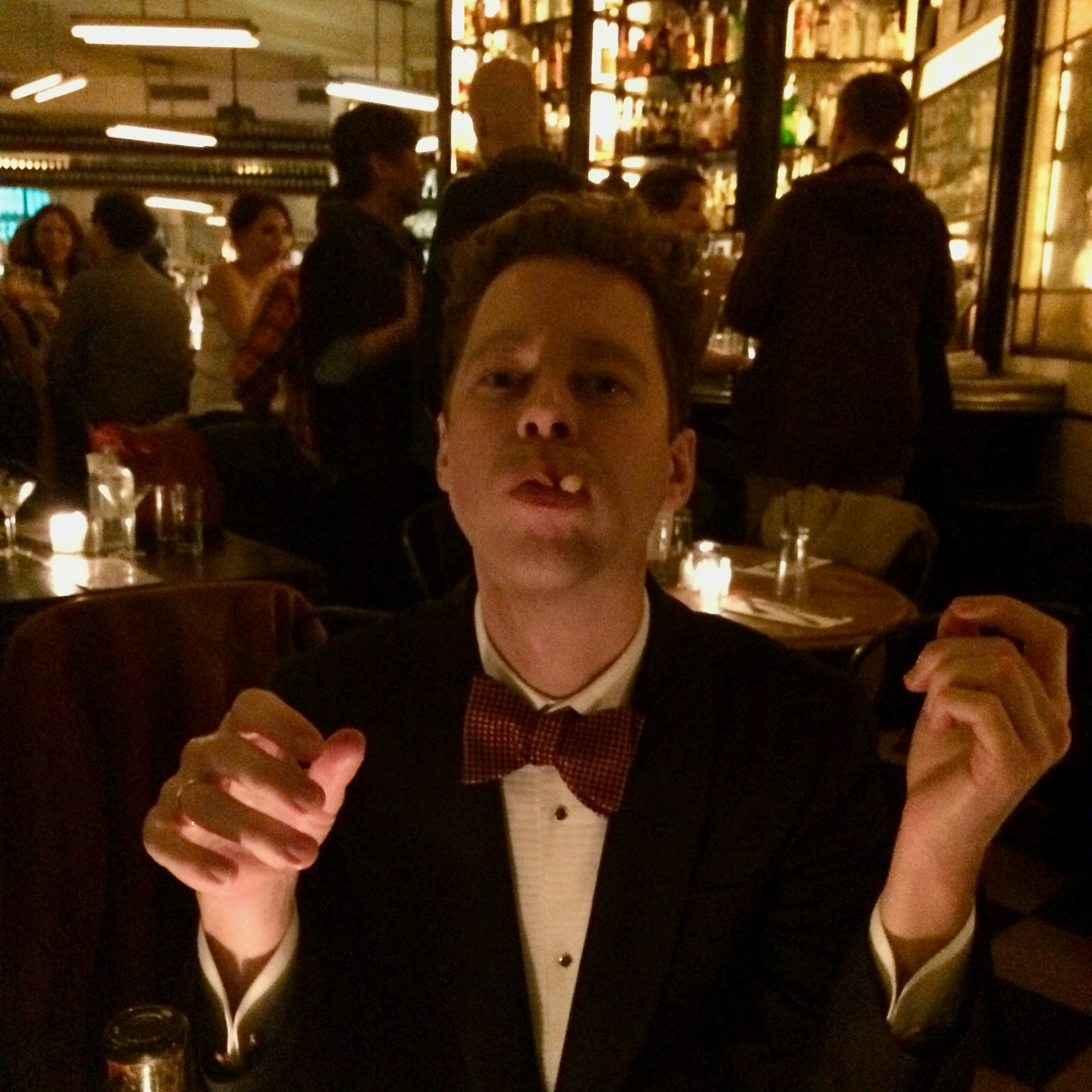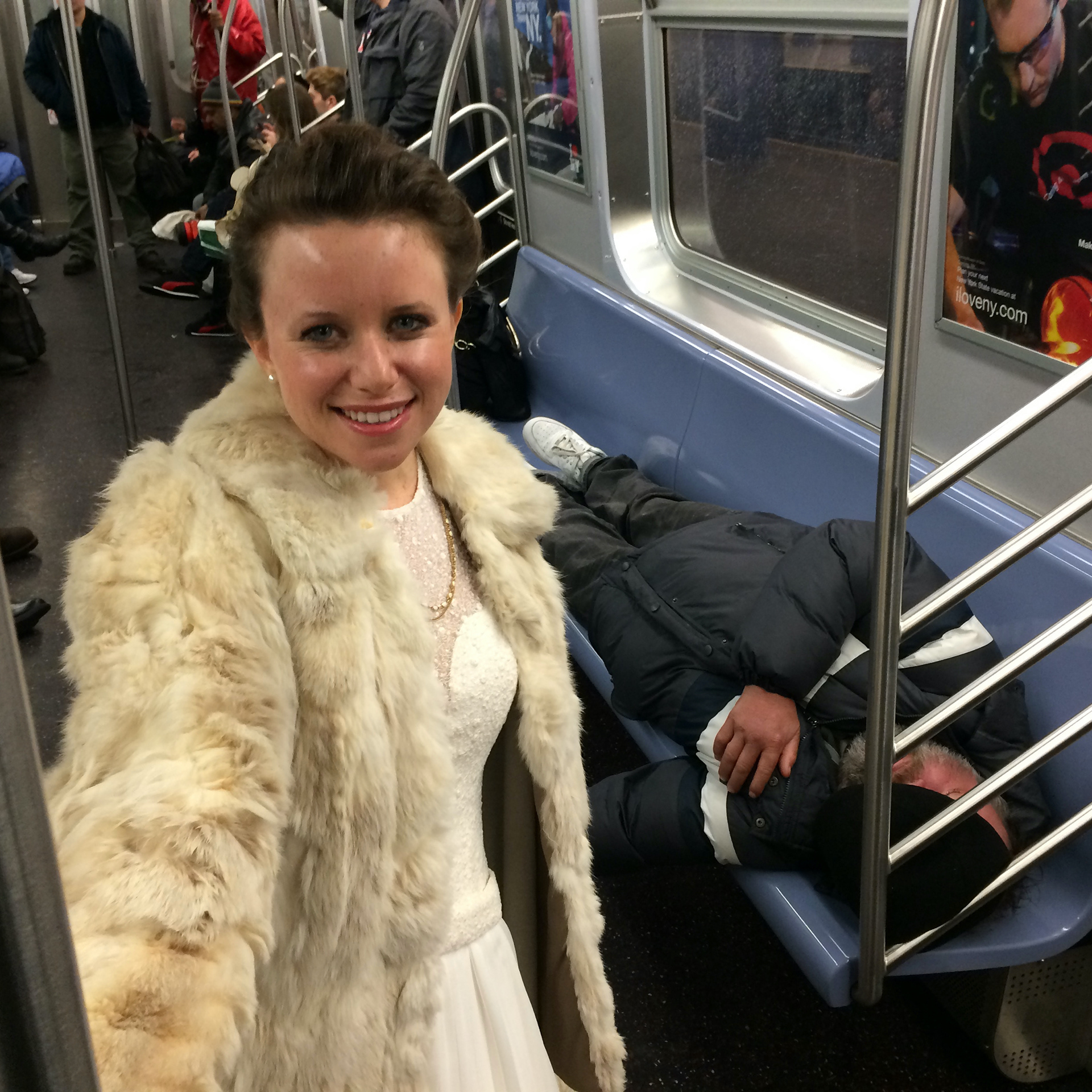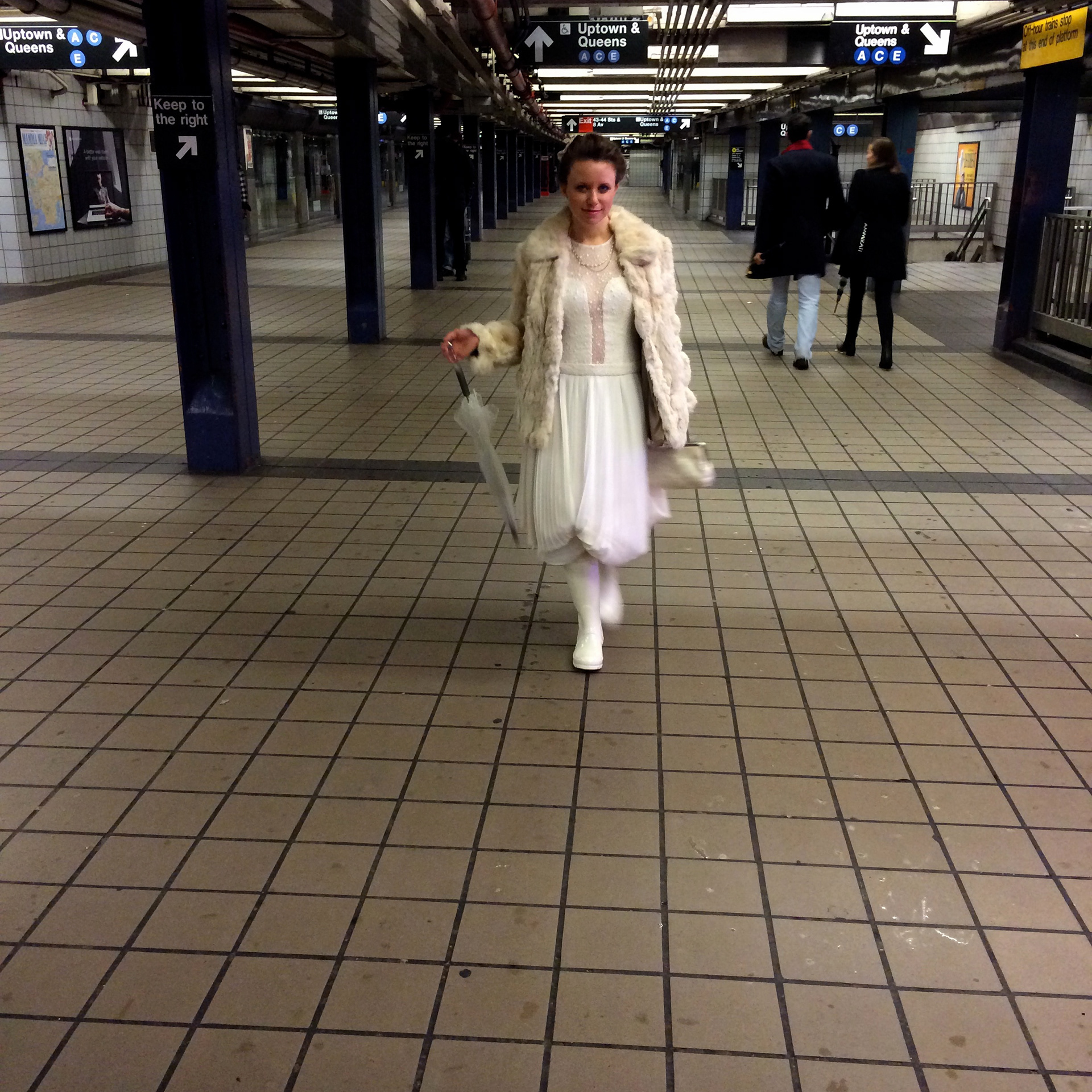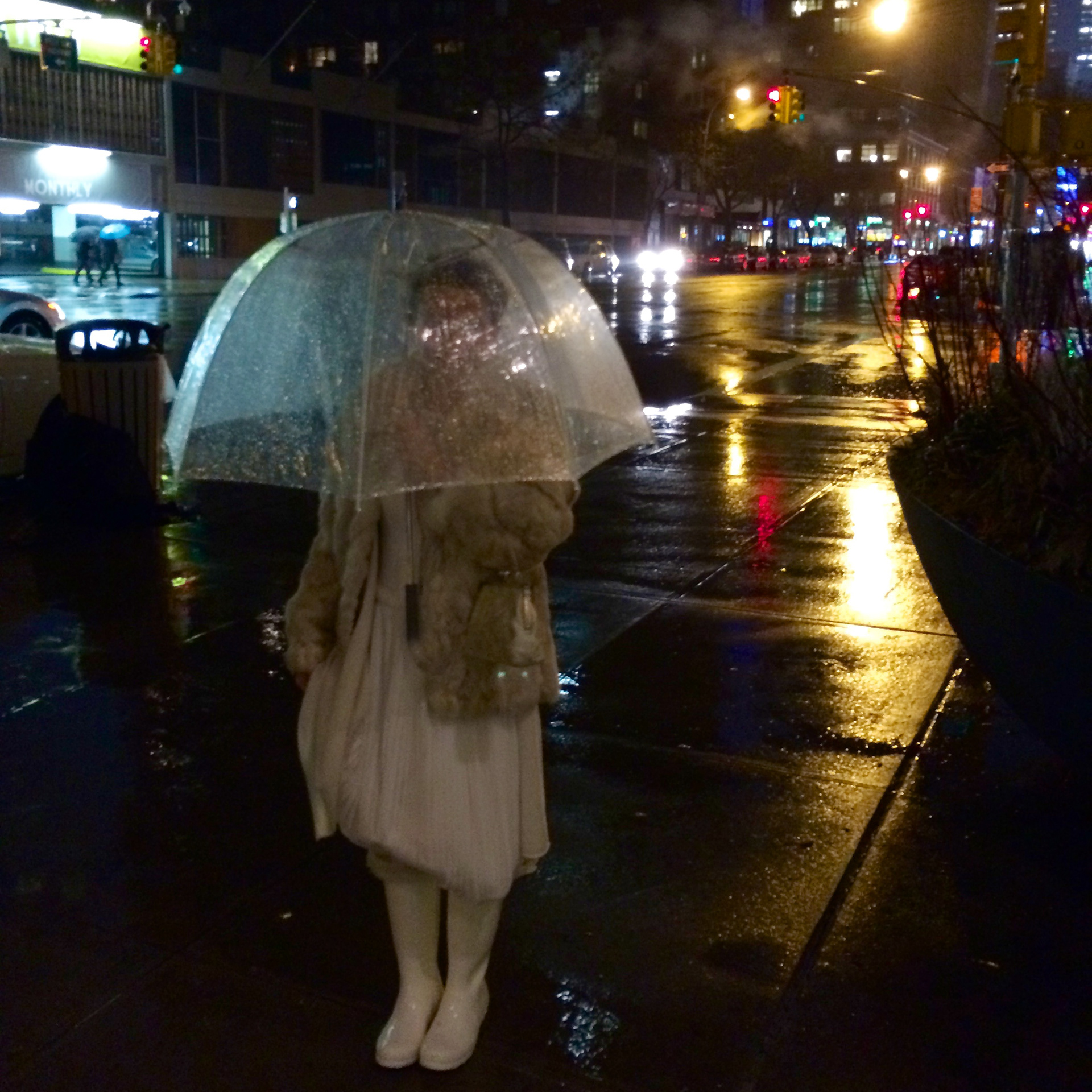 Wedding #3: April 5, 2014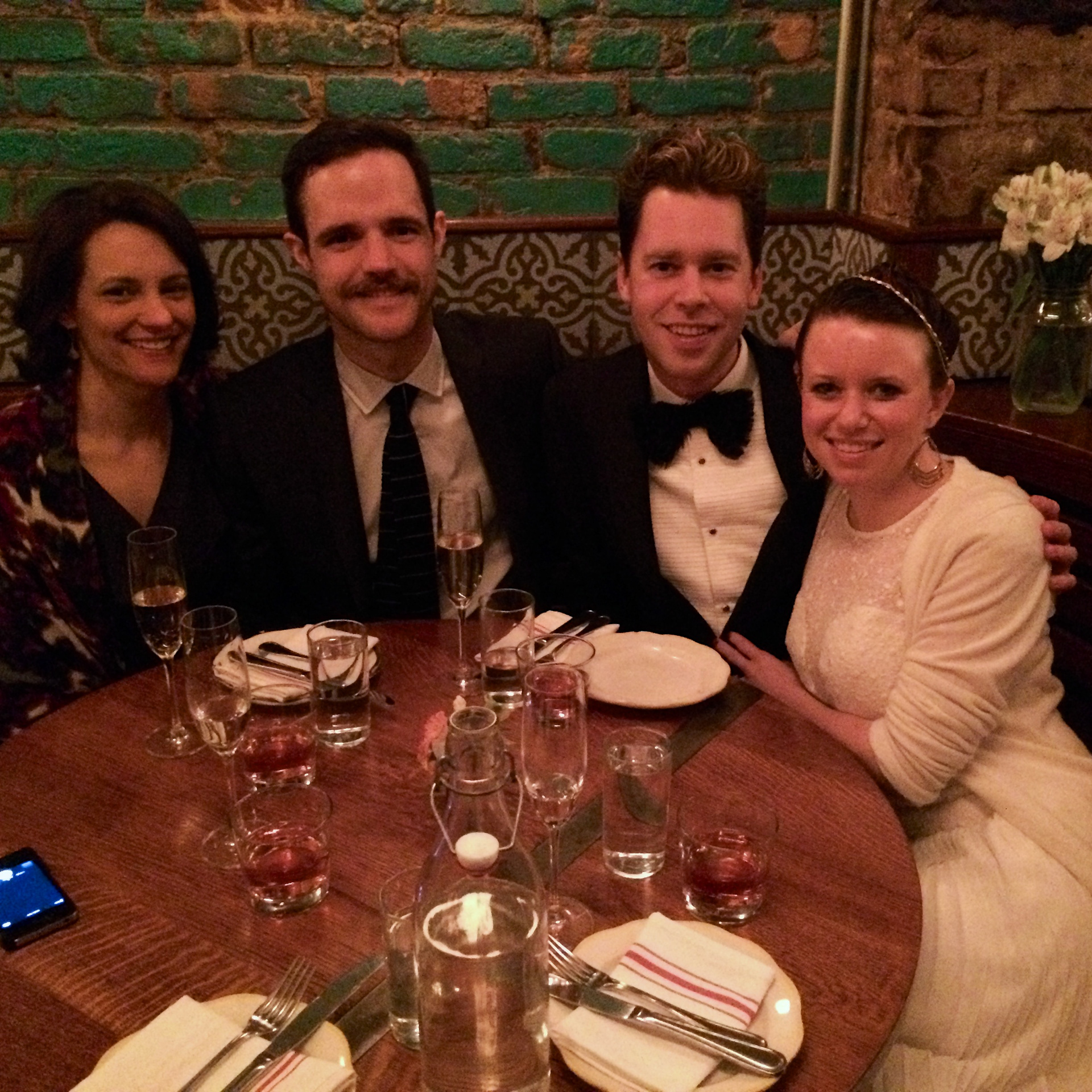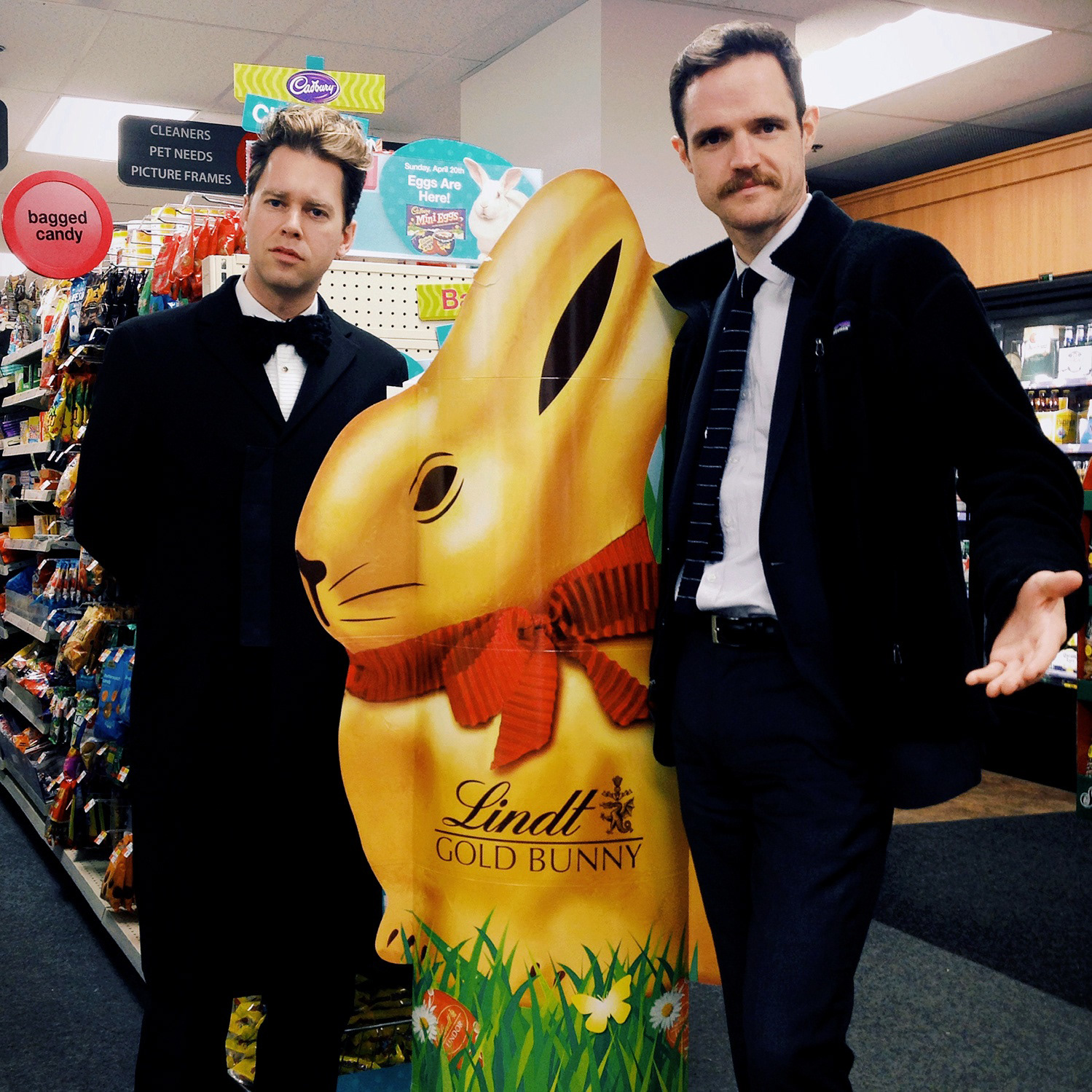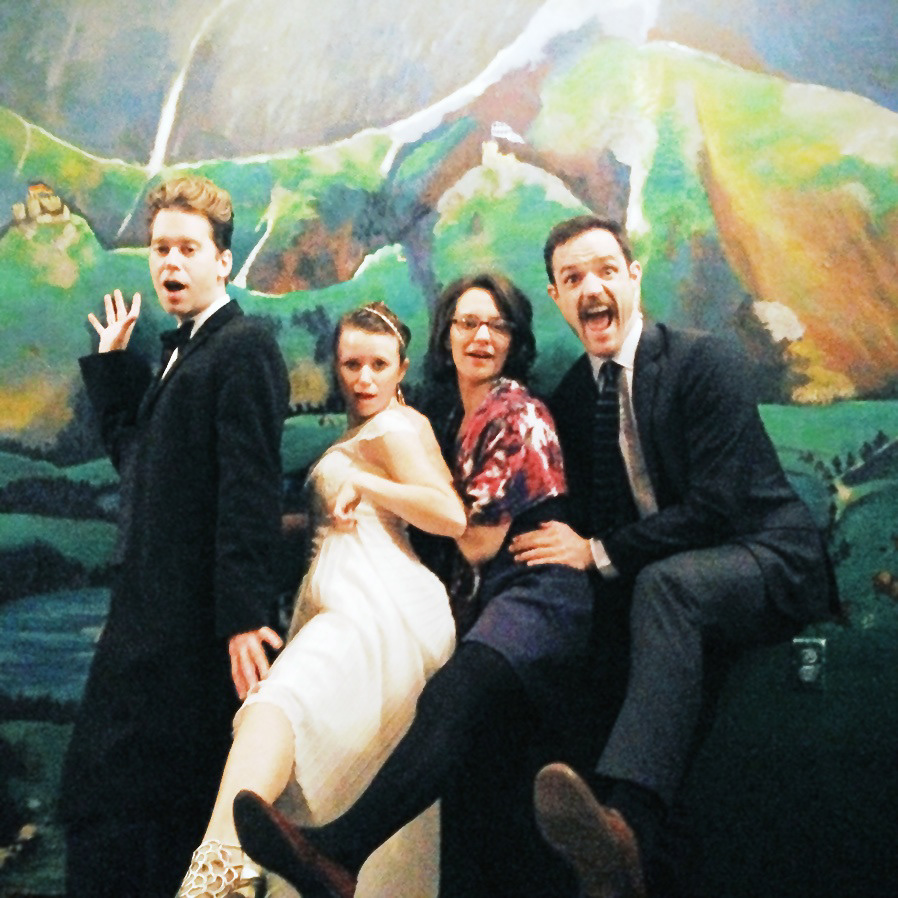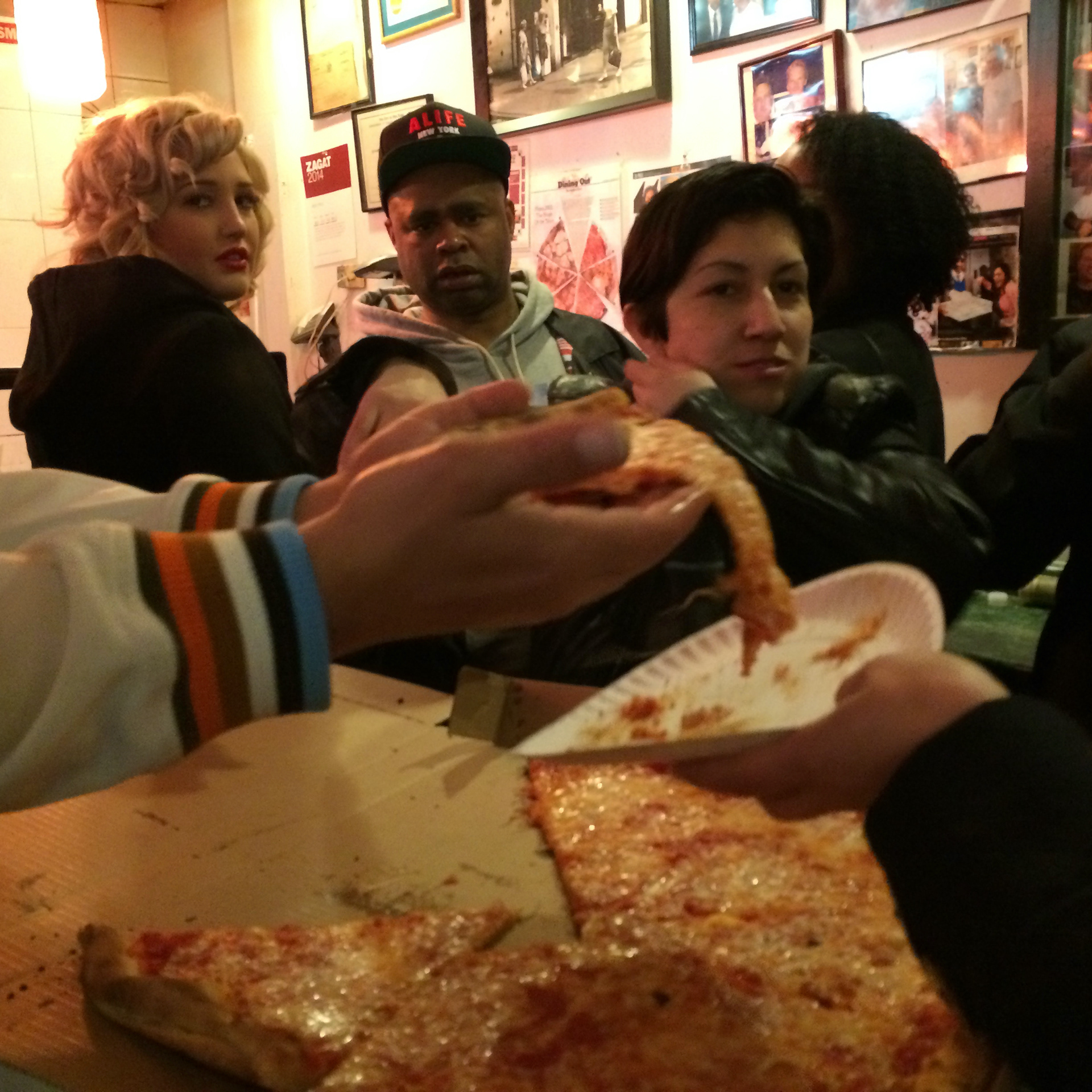 Dear family and friends,
From San Diego to San Francisco to Cleveland to Boston, in our five years together we have been privileged to attend some remarkable weddings. Weddings that were elegant, romantic, decadent, fun, and full of the most beautiful moments. Those glowing weekends were some of our favorites, and getting to relive them was one of the best parts of planning our own wedding. At length we discussed the music and the dresses and the food and the venues, but it was those moments—each as unique and fleeting as a snowflake—that we kept retelling. It was those moments, often exchanged between just two or three people, that made everything feel inevitable and profound.
And so, we'd love a wedding made of snowflakes, a magic night to slow down and share the luminous time with every person we care about, moment to lovely moment.
Beginning on March 22, 2014, we will get married every Saturday night for a year. We invite you to join us in New York City on a Saturday of your choosing. The one you select will begin in our home at four in the afternoon. Over champagne and hors d'oeuvres we ask you to witness the exchanging of our vows. We will be dressed in the traditional manner and would be honored if you came in formal attire.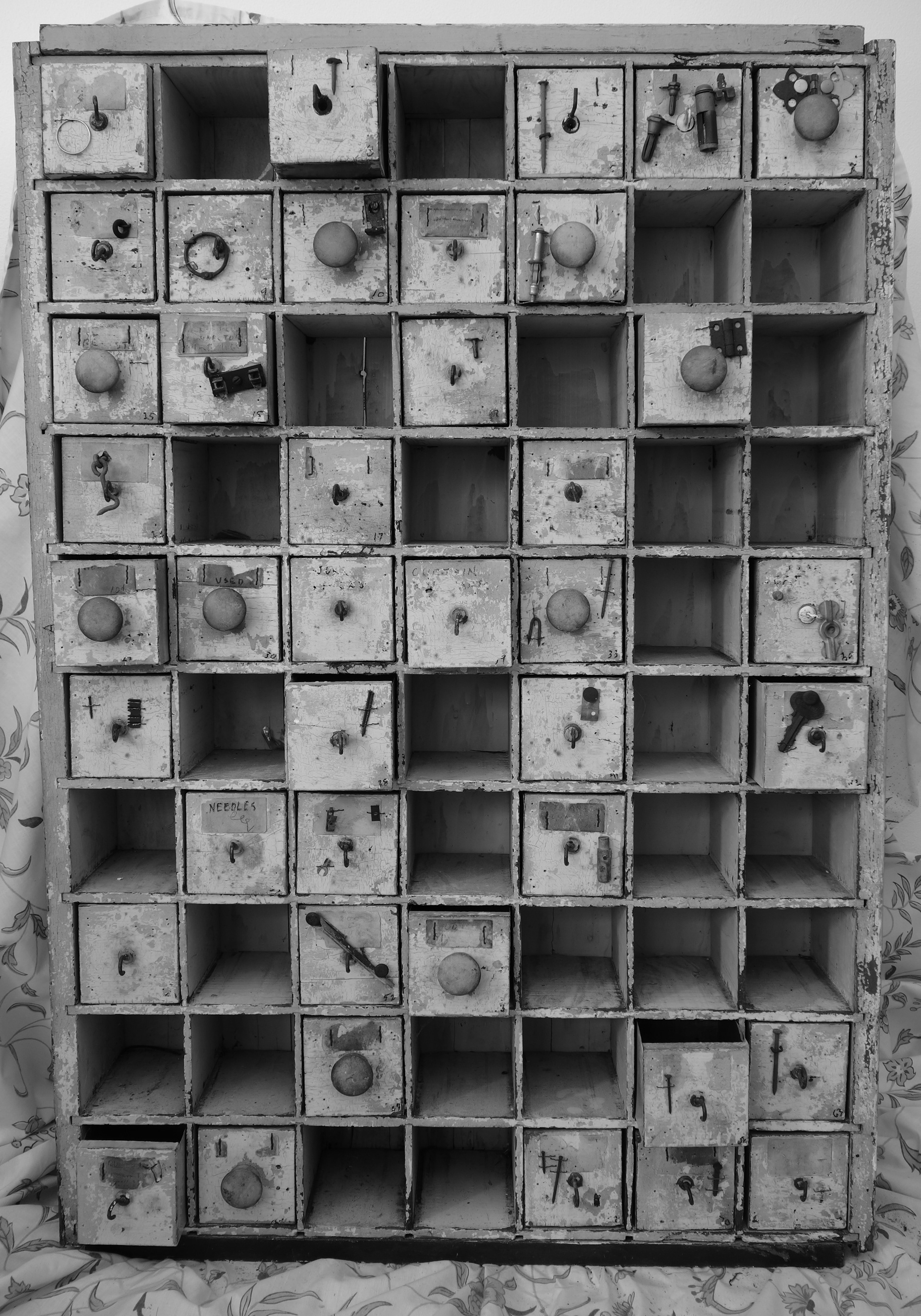 Above is a photo of a curio cabinet. Acquired earlier this year, the cabinet contains 41 drawers measuring 3 x 3 x 4 inches. In lieu of a typical gift, we hope that you will bring us a curio and place it in an empty drawer at the conclusion of our vows. As tokens of your blessing, the marriage will be sealed when the 41st drawer is filled.
Upon completion of the ceremony, we will venture into the city. Because there are so many ways to have a perfect night in New York, we encourage you to pick at least the first stop, be it a restaurant or sunset perch. We look forward to any night you want to design, though we're also happy to make it up as we go along. The key is the time we spend with you, a few essential moments together before we dance into the future.
Sincerely,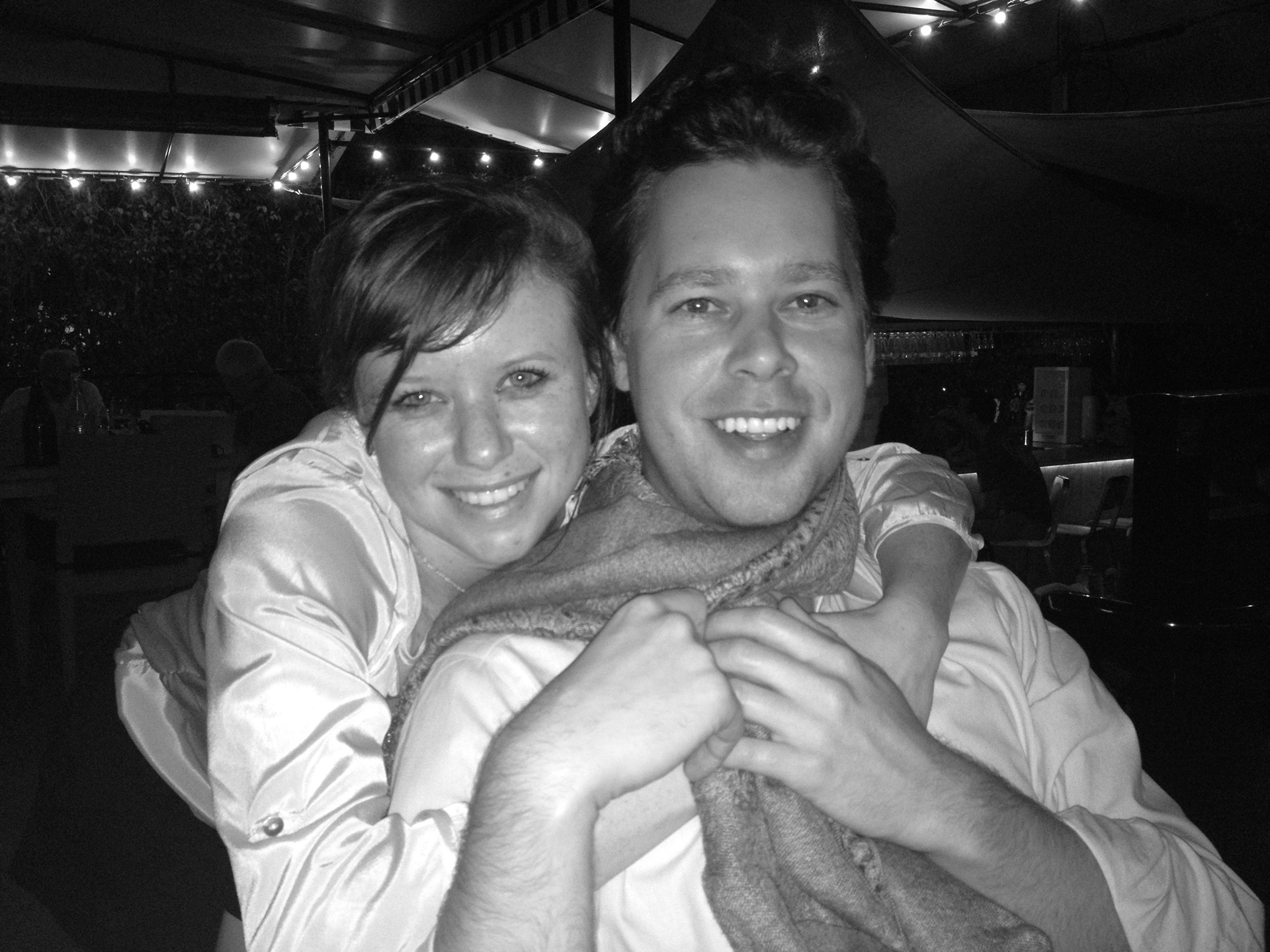 Wedding #4: April 12, 2014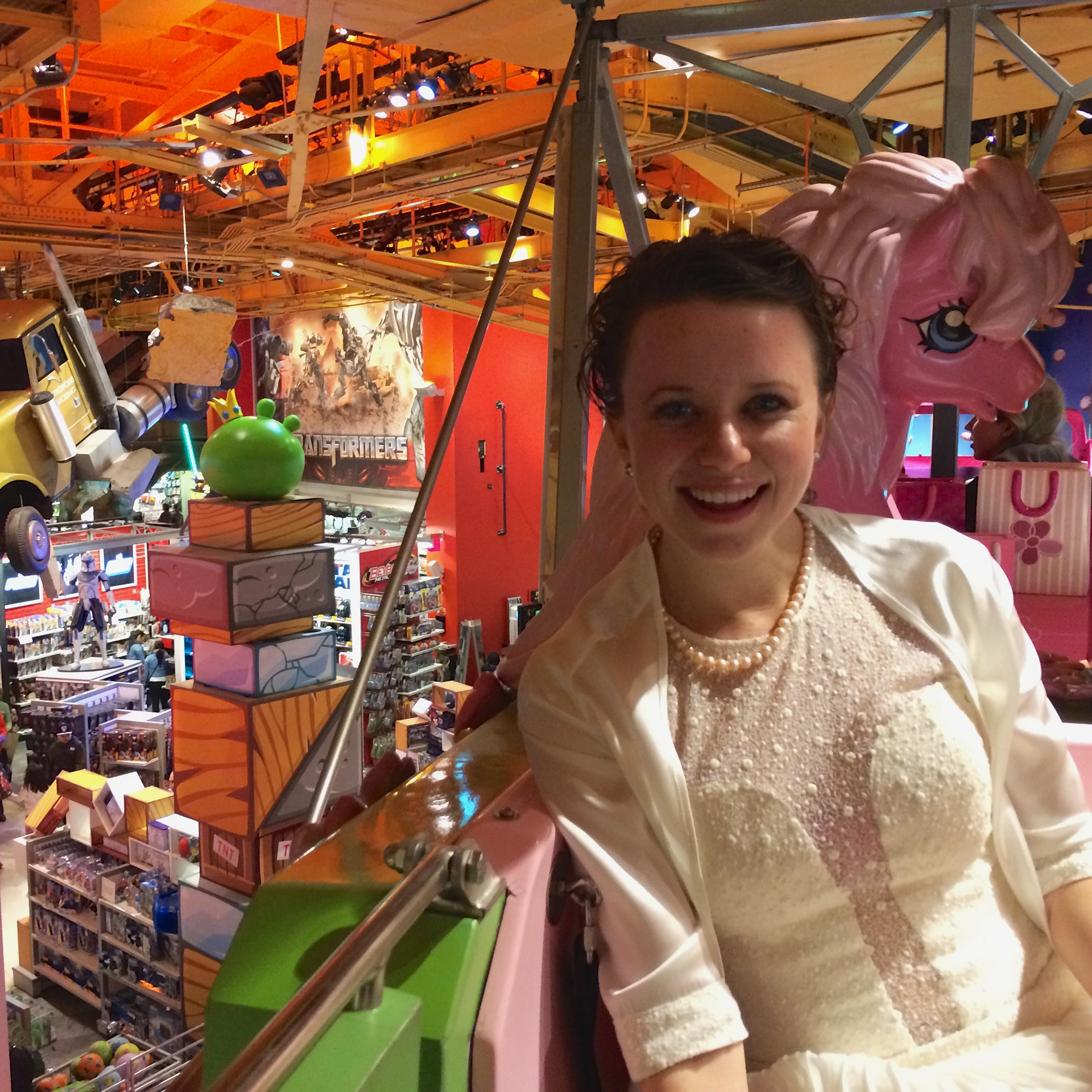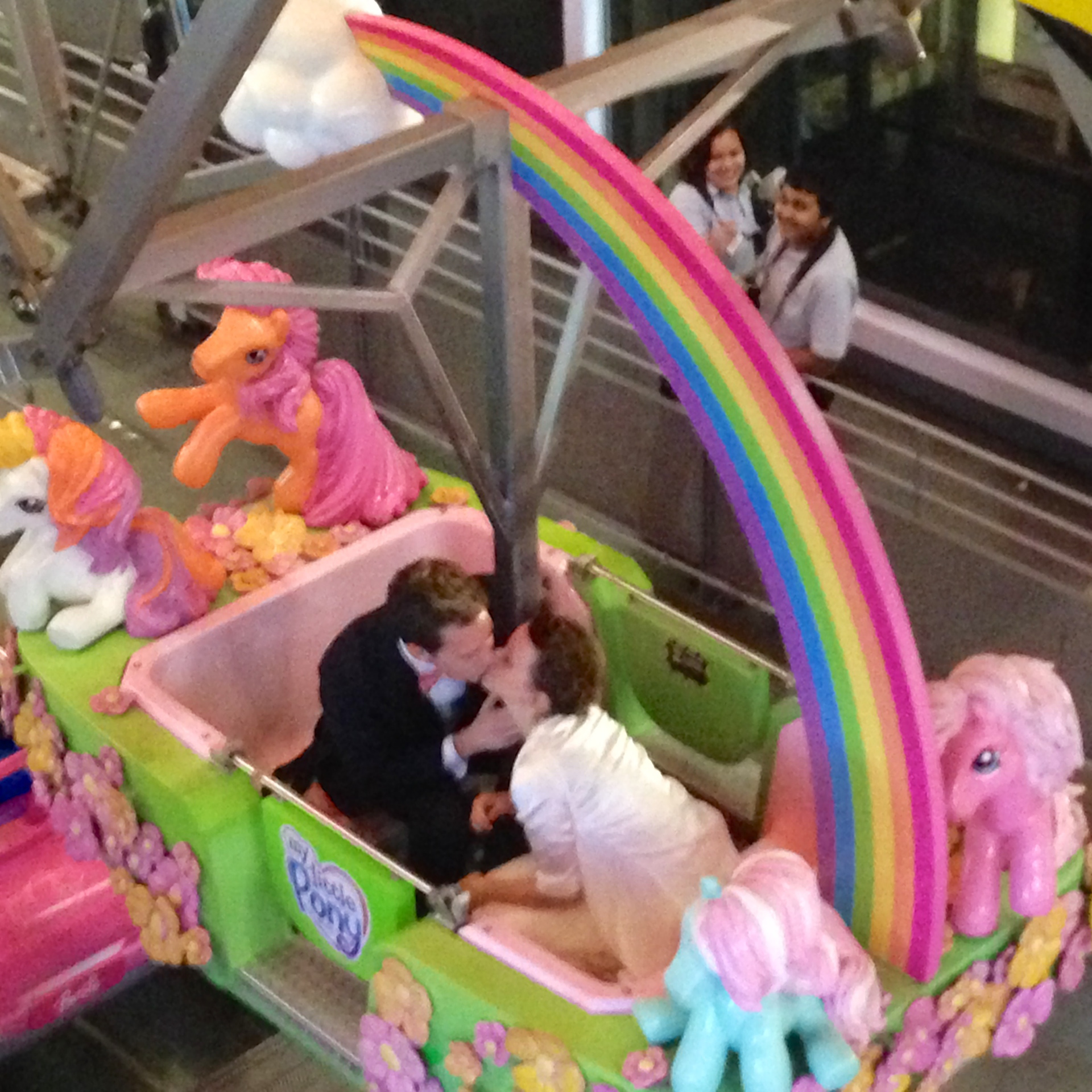 Wedding #5: April 19, 2014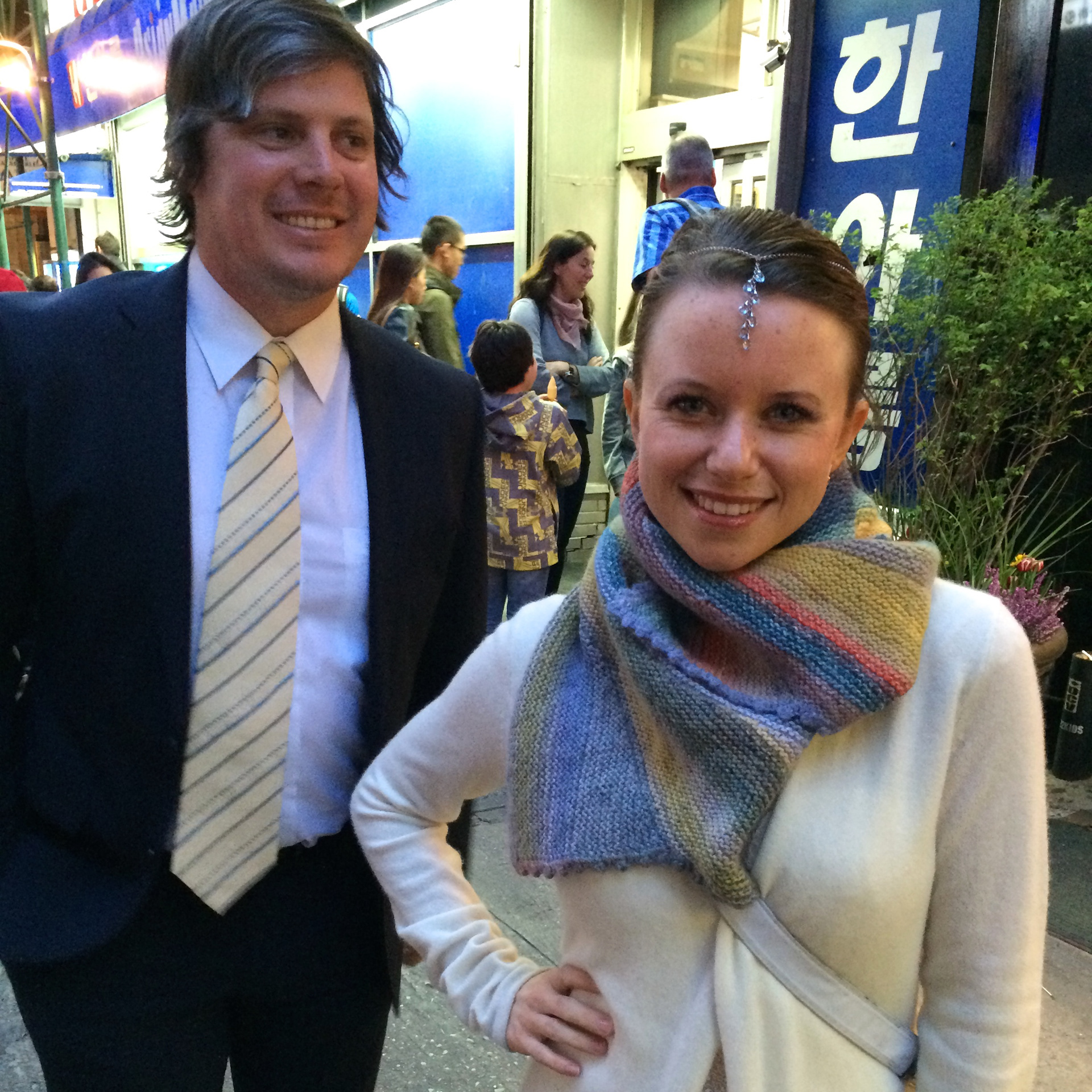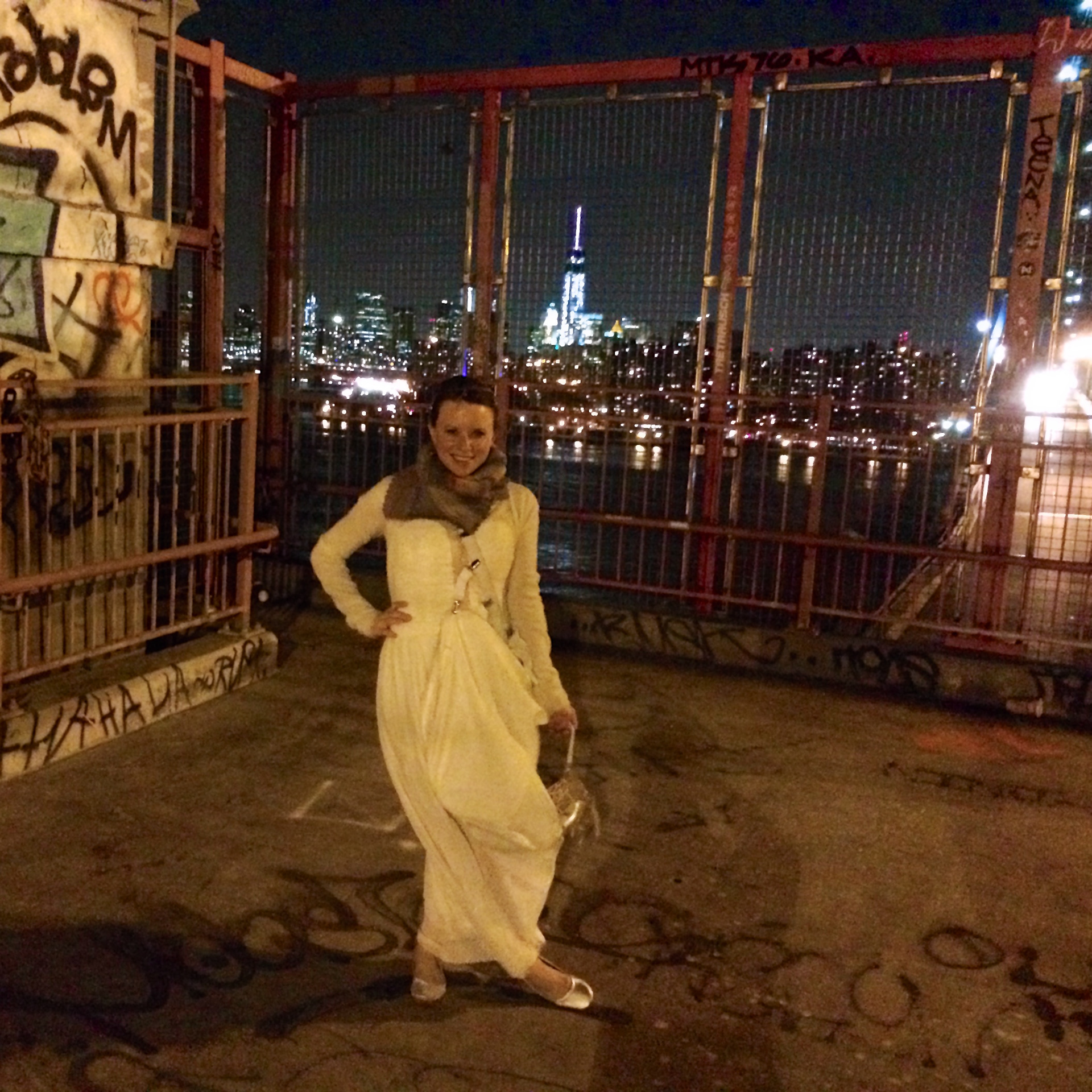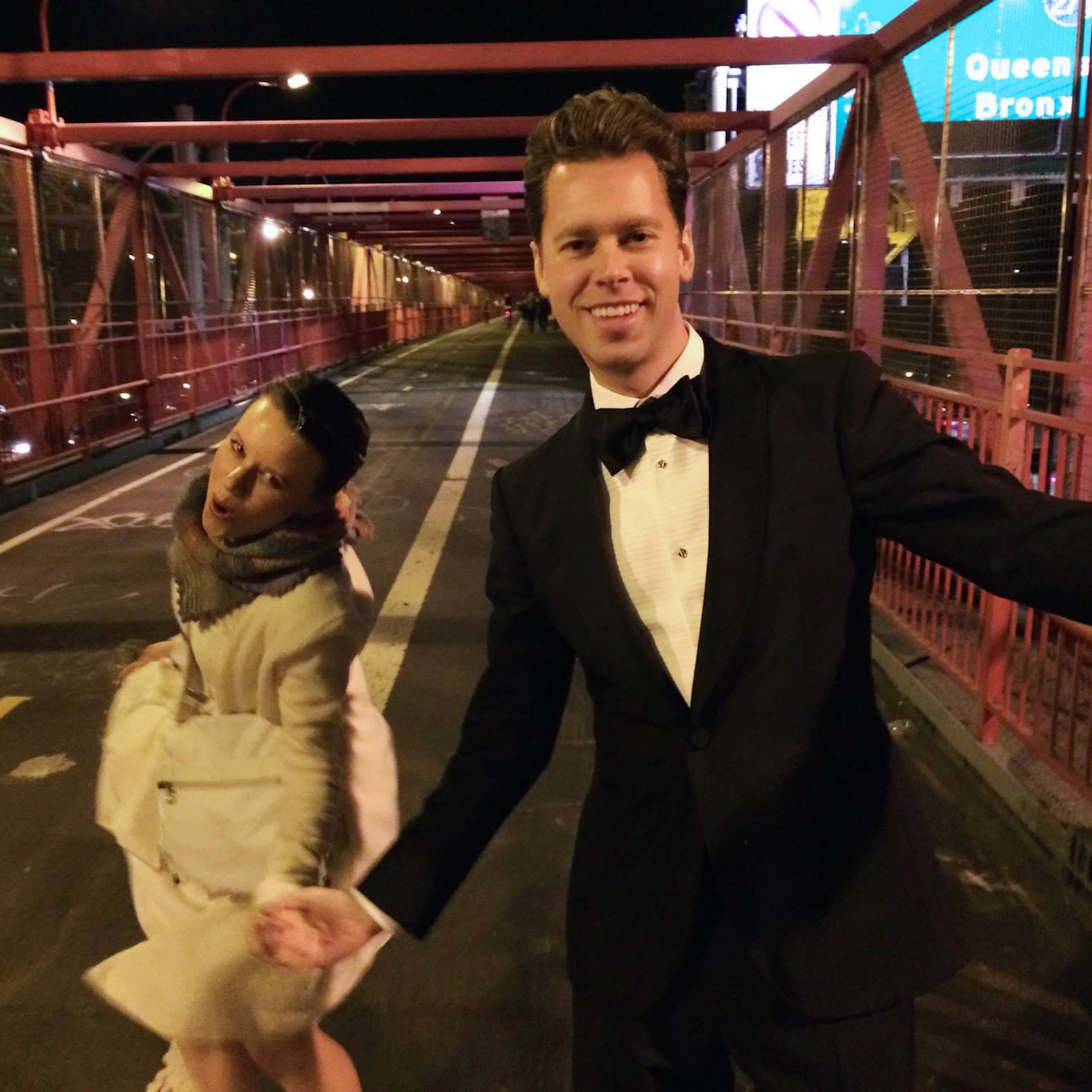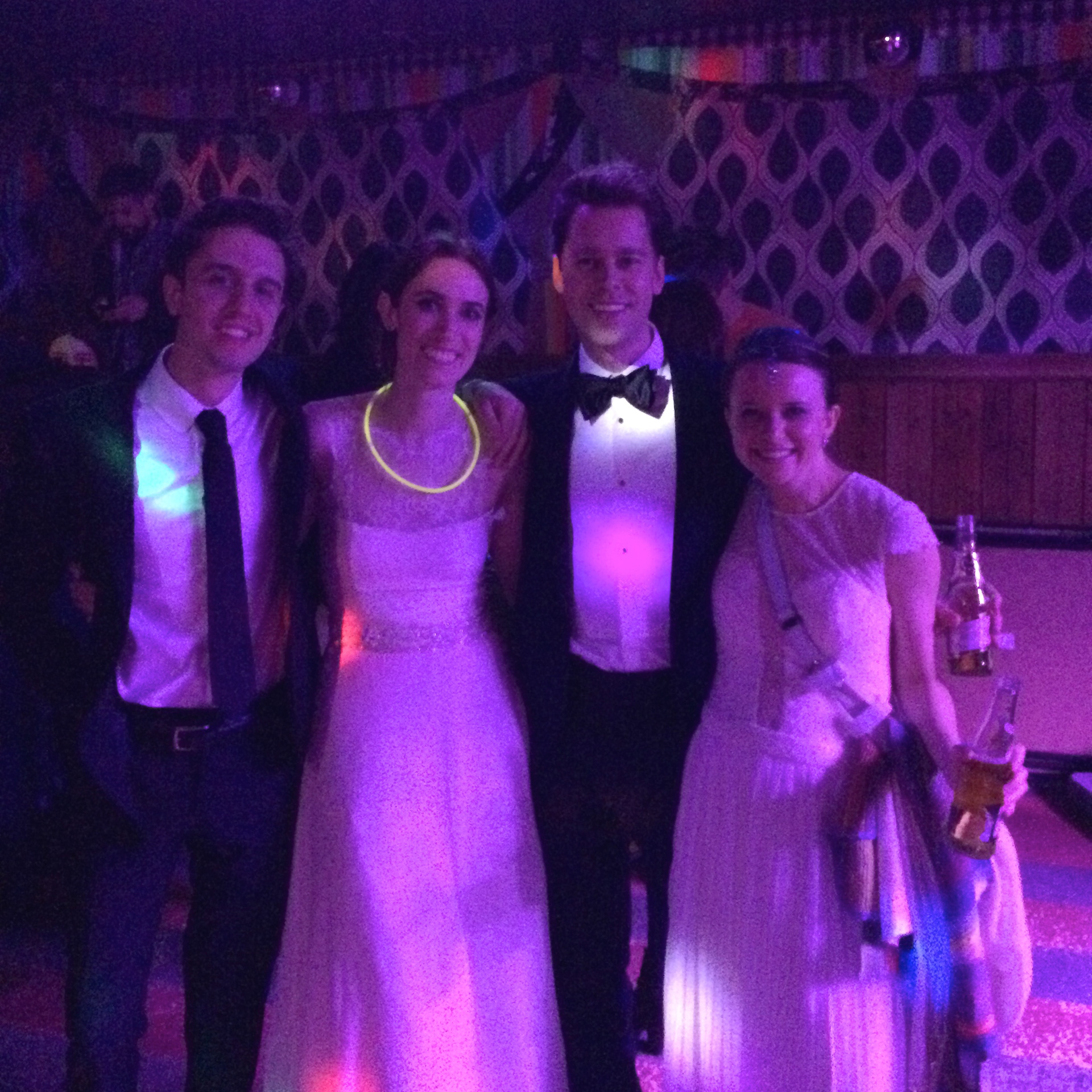 Please choose a perfect Saturday below and then RSVP to: 
lilly.and.tanner@gmail.com
Come alone or rally a raucous band. 
Everyone's invited, we like who you like.
Come just to see us or combine our wedding with another good excuse. And yes, of course we'd love to meet your third cousin twice removed.
Remember: The sooner you come, the better we'll look!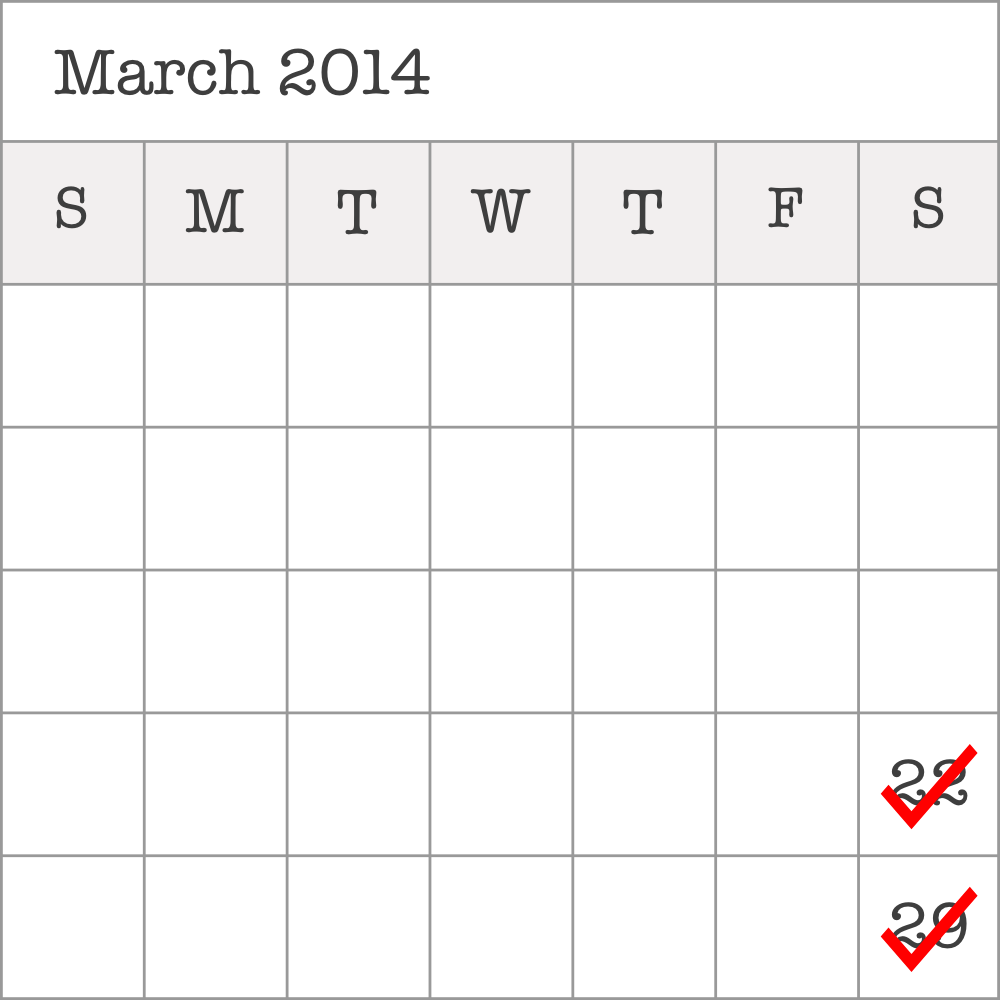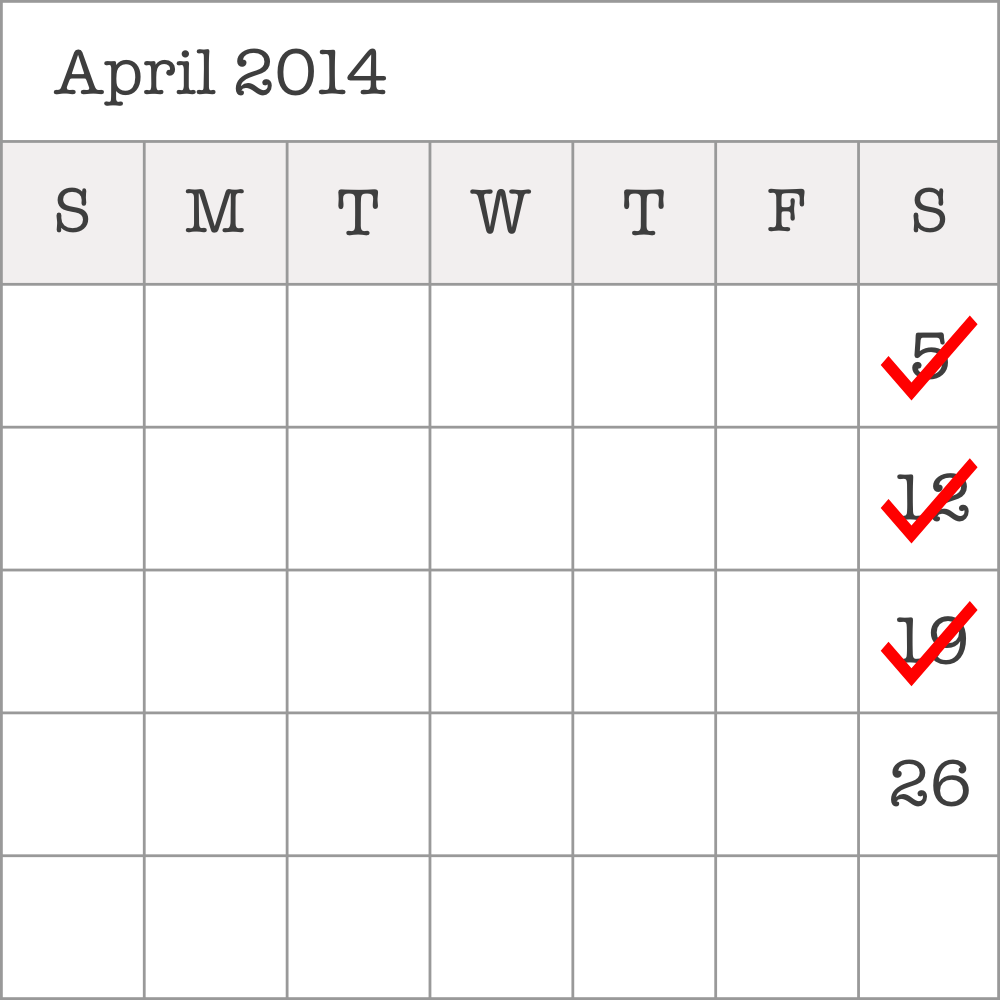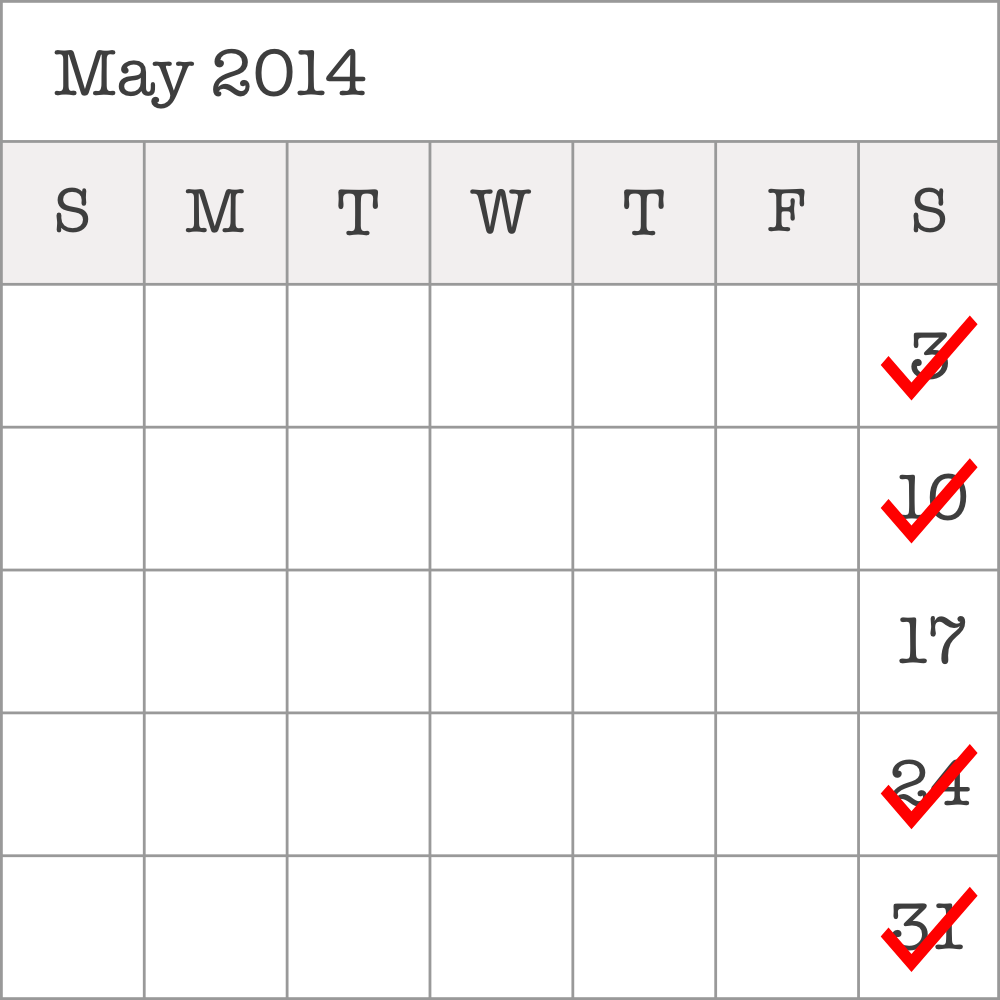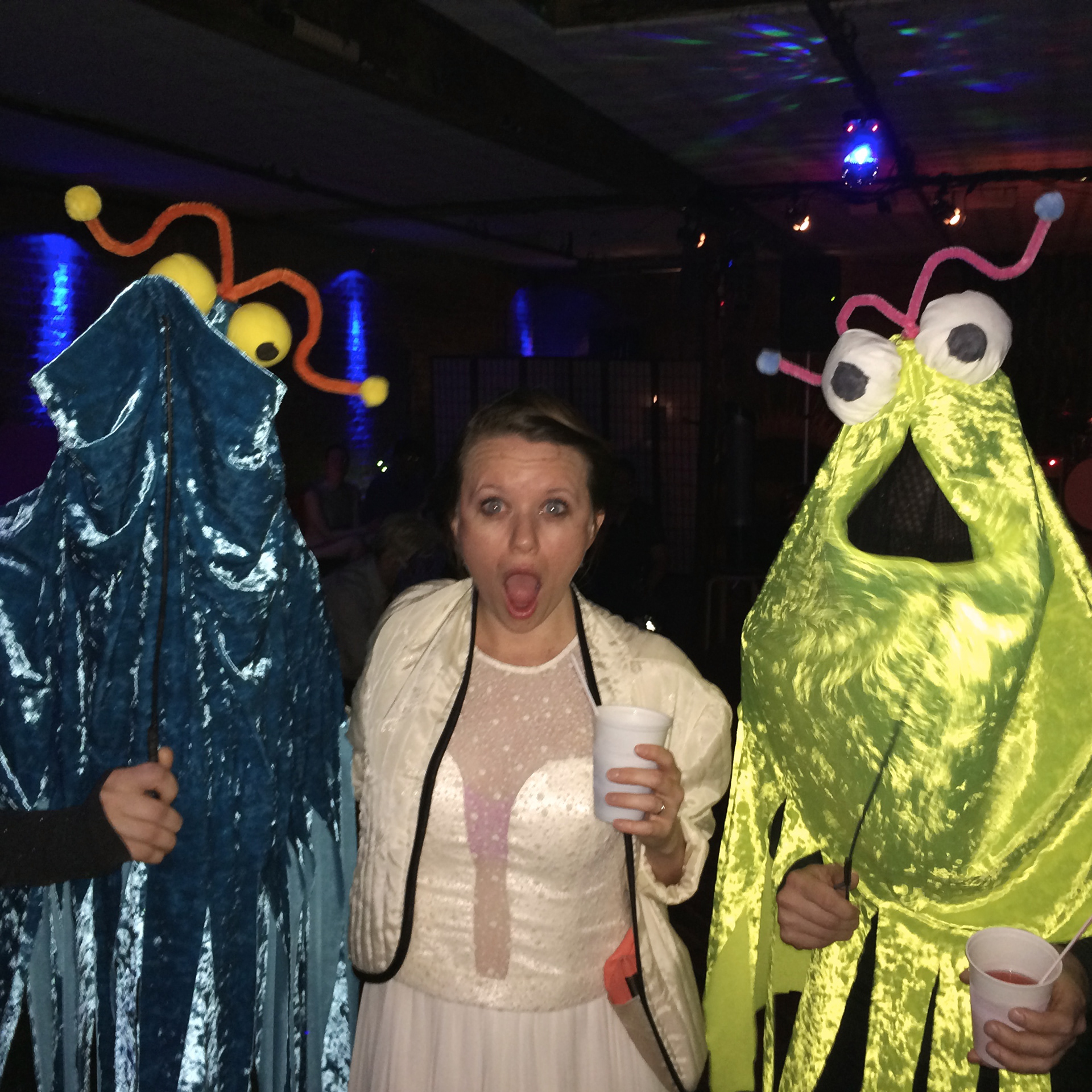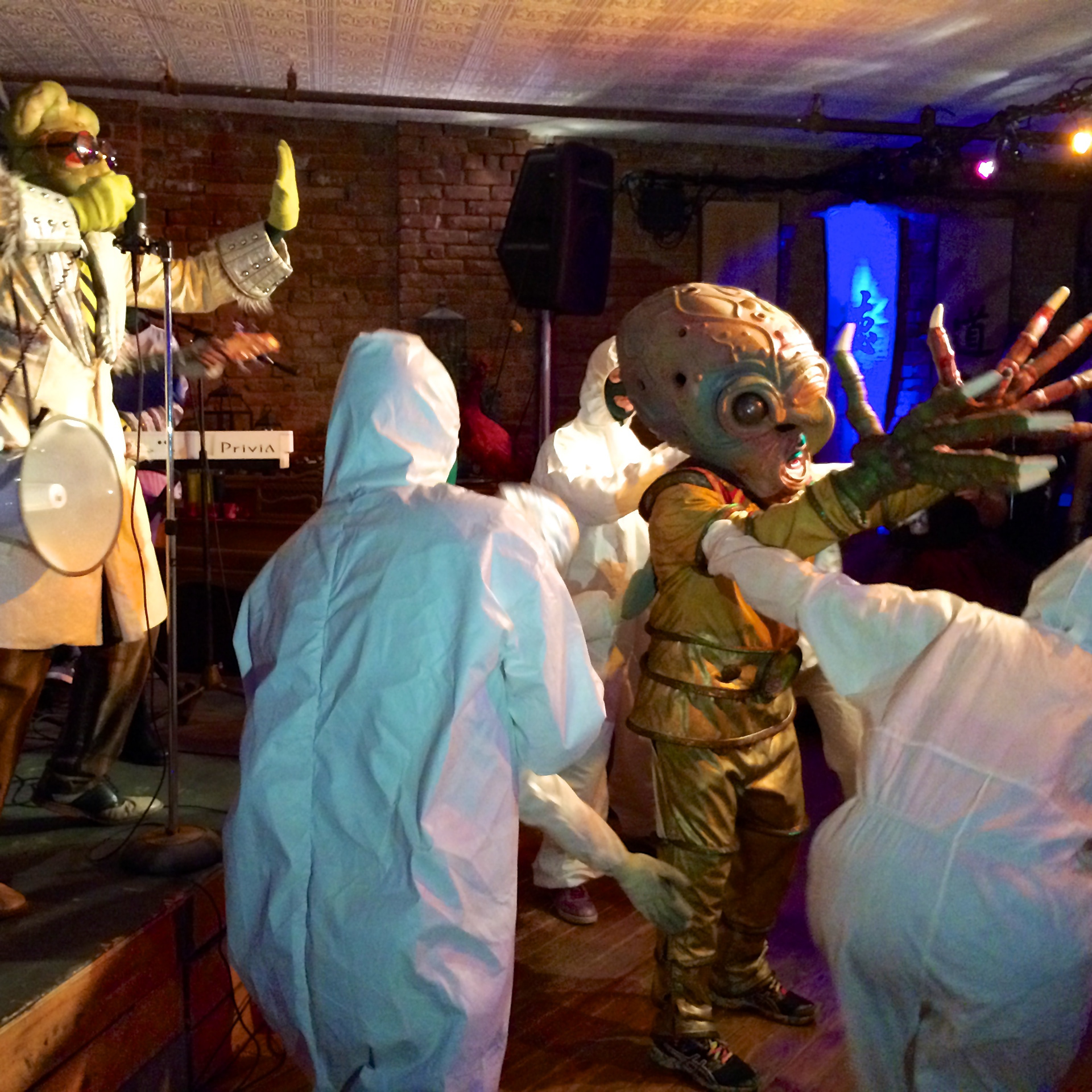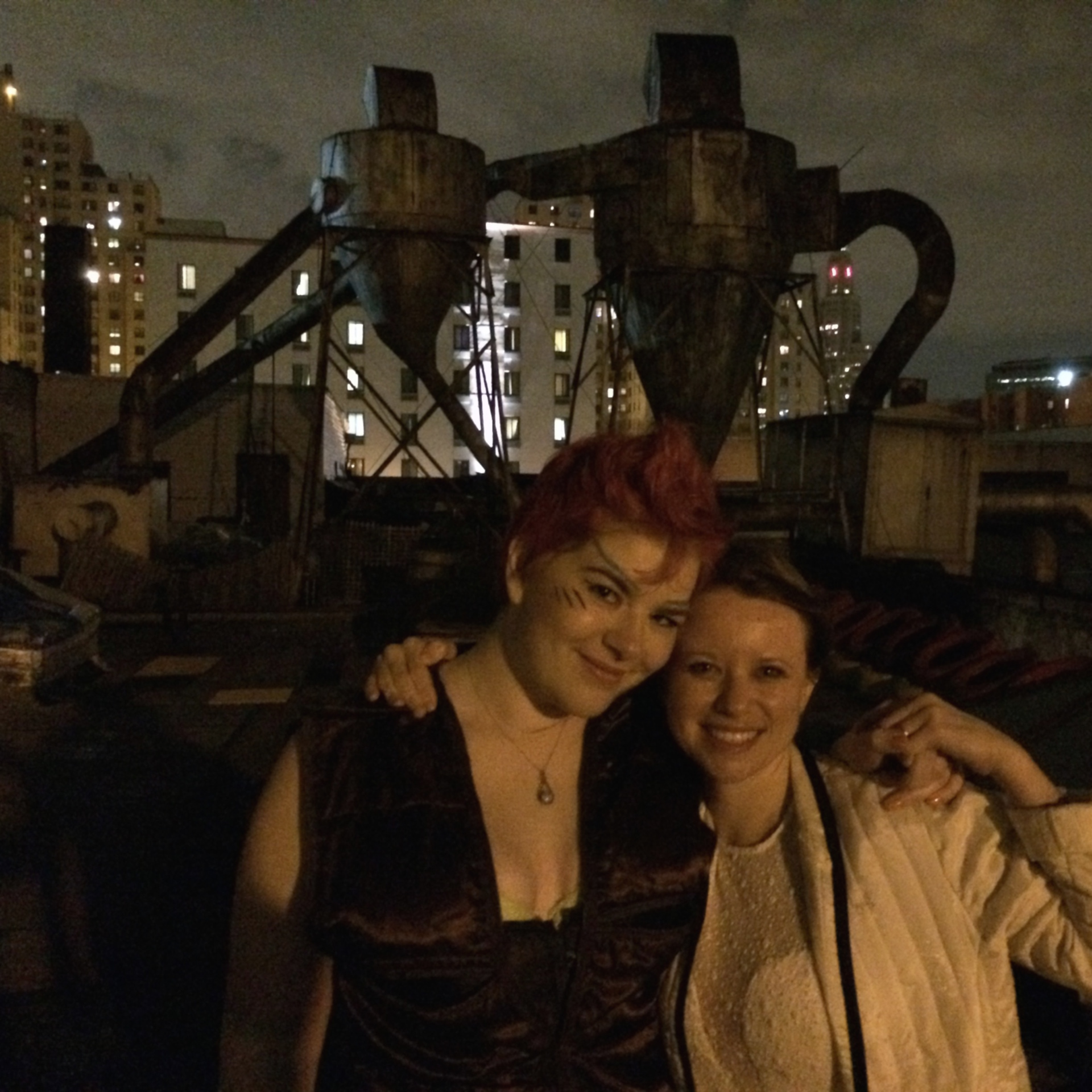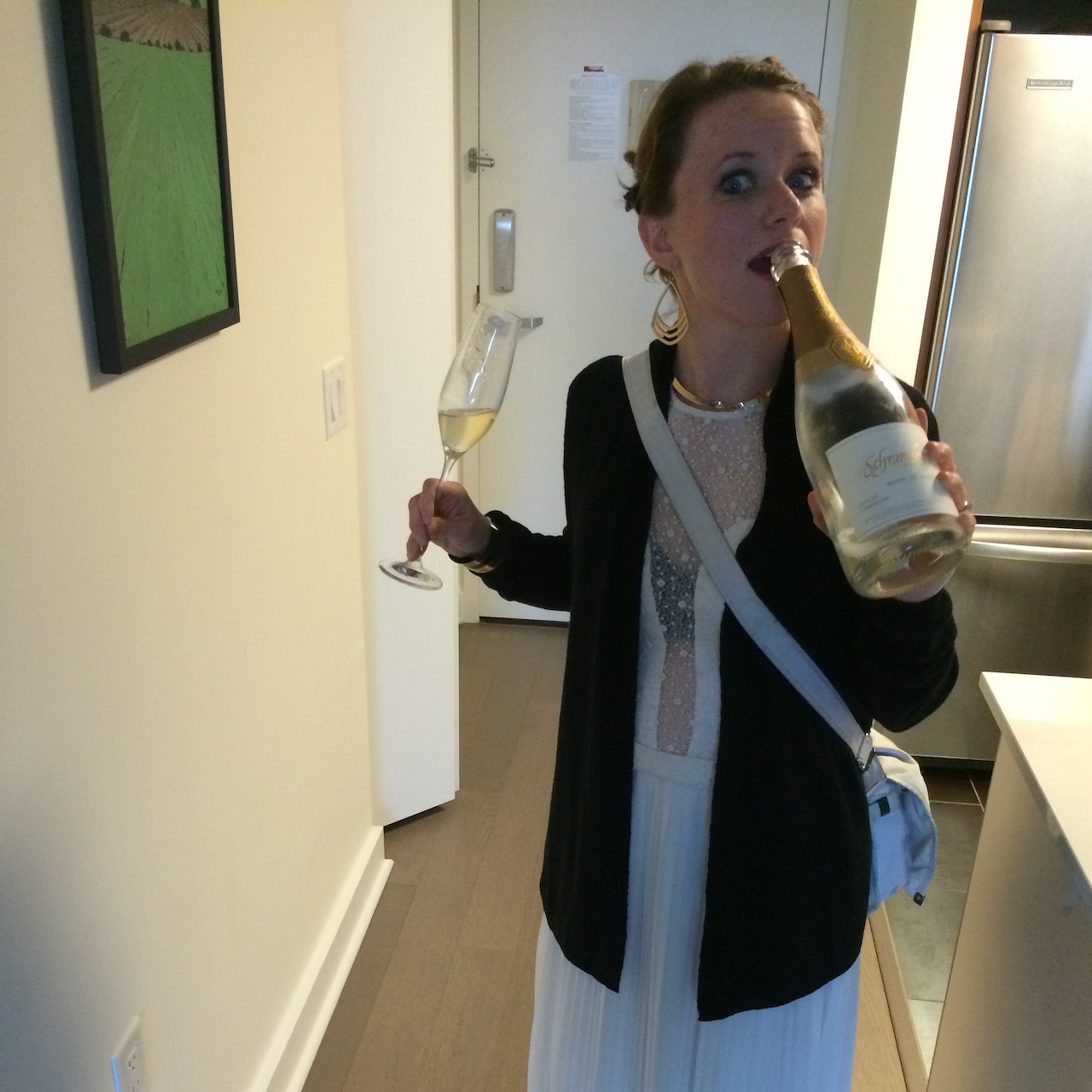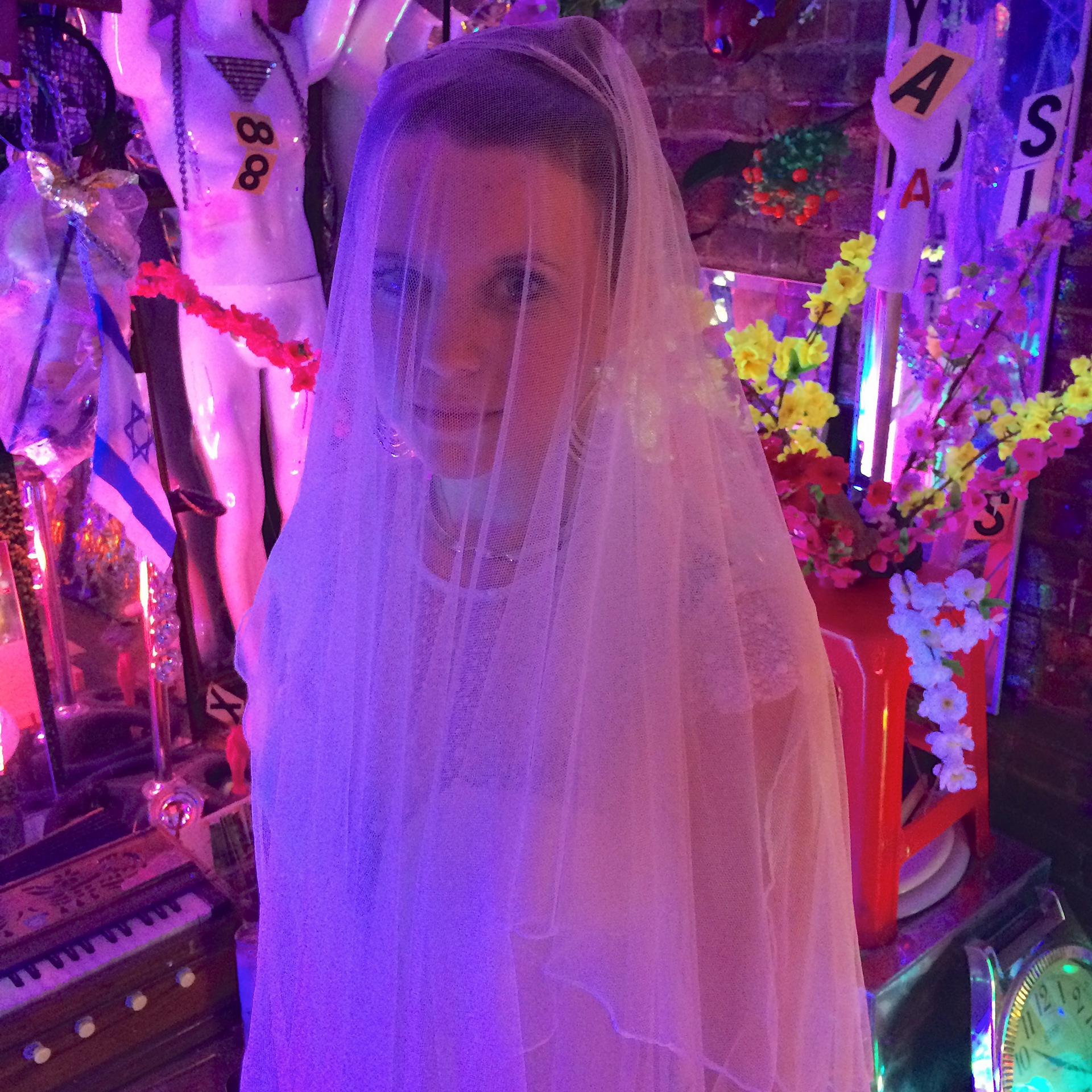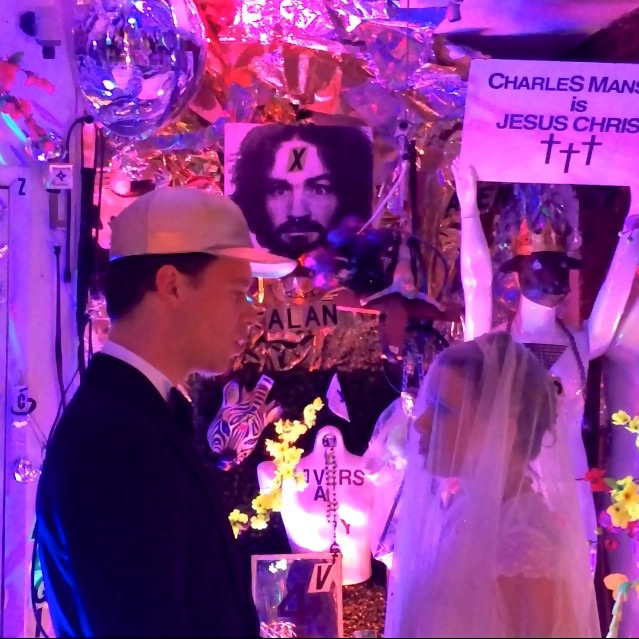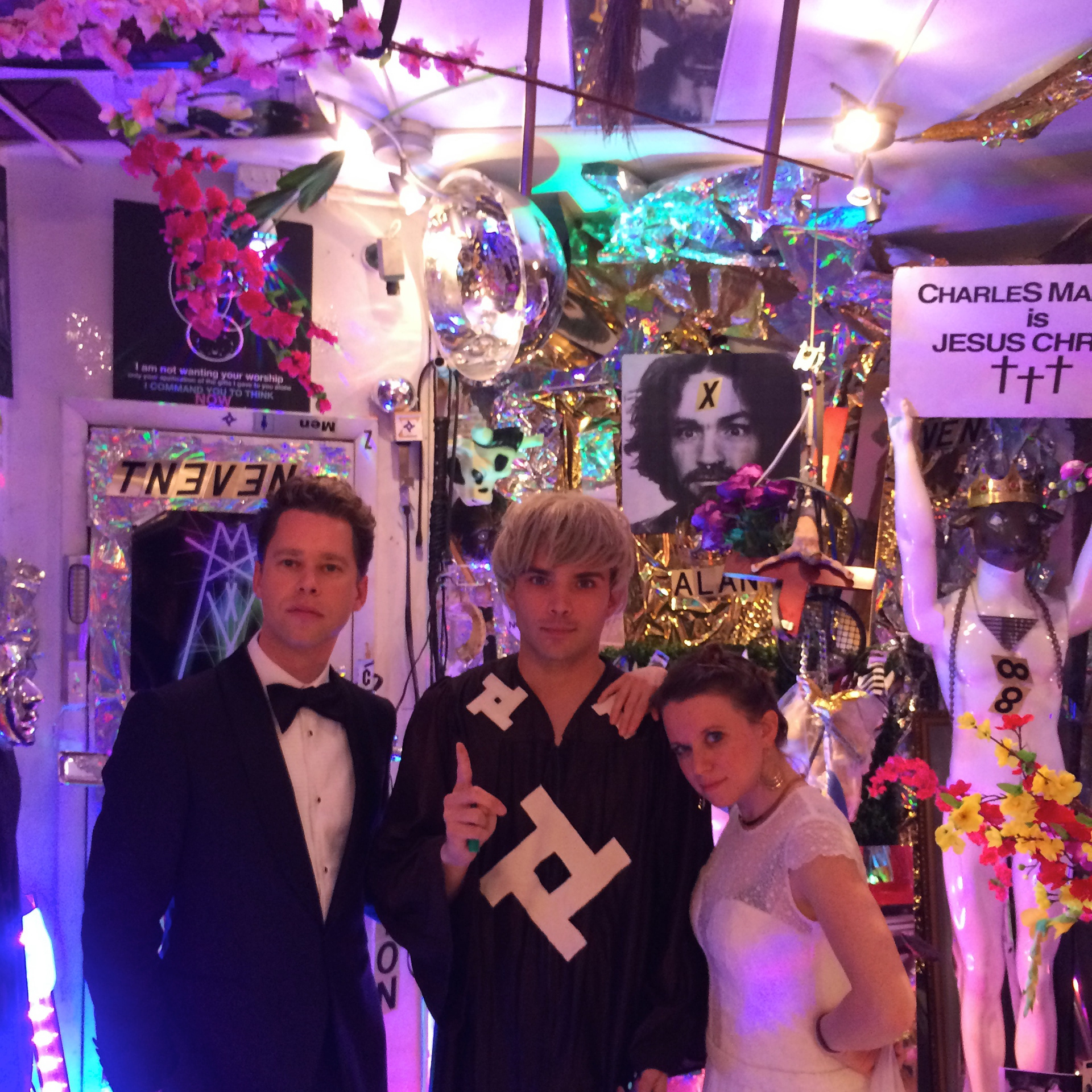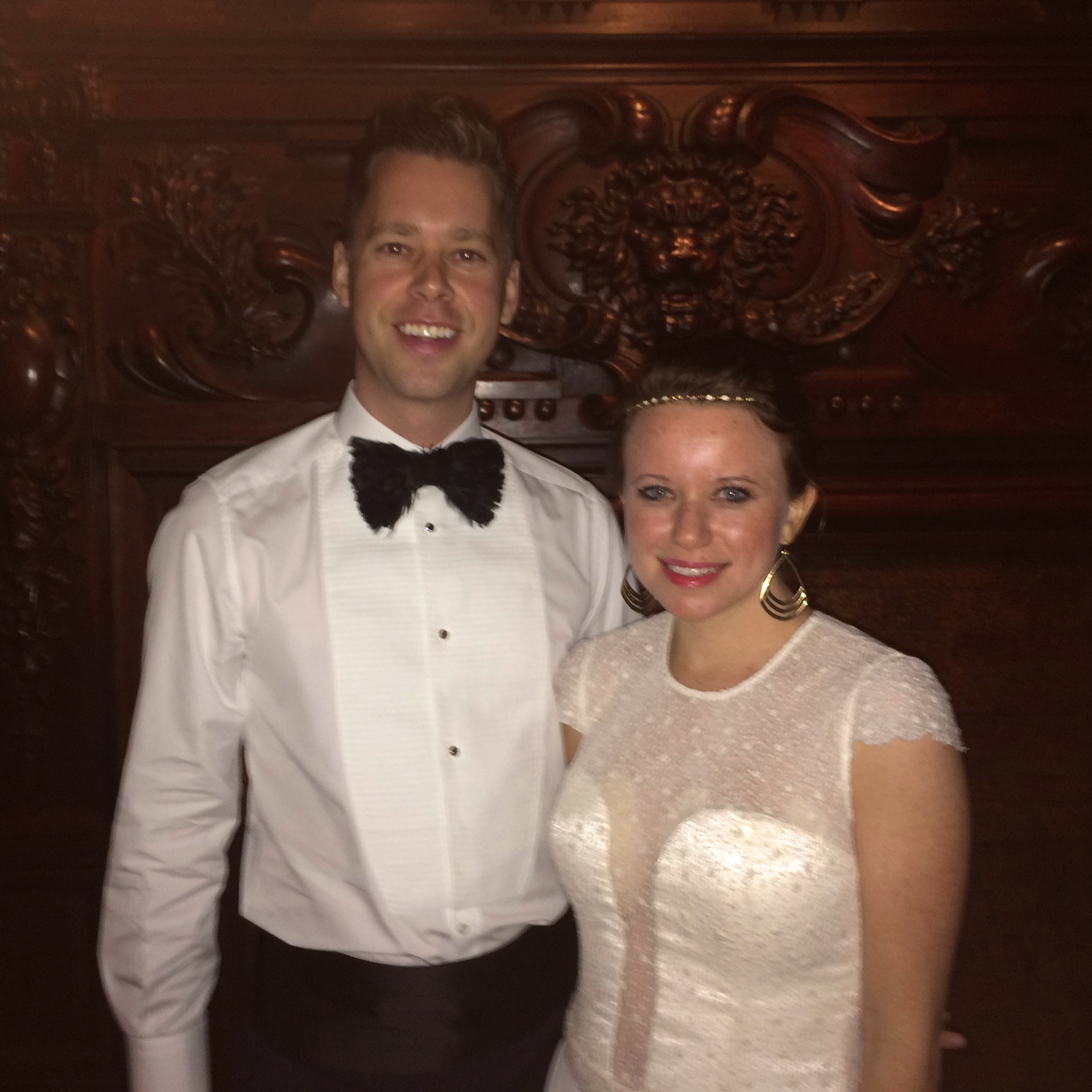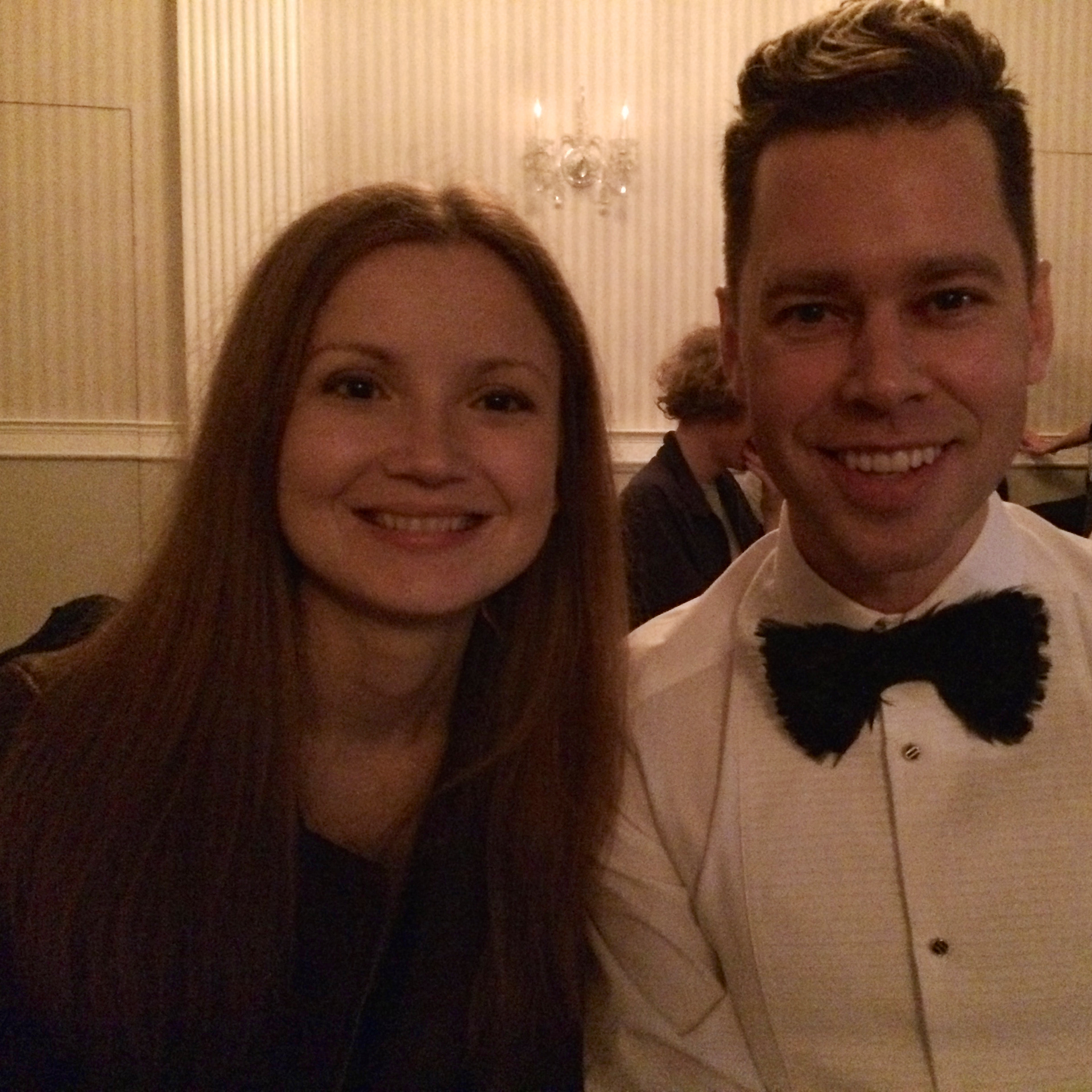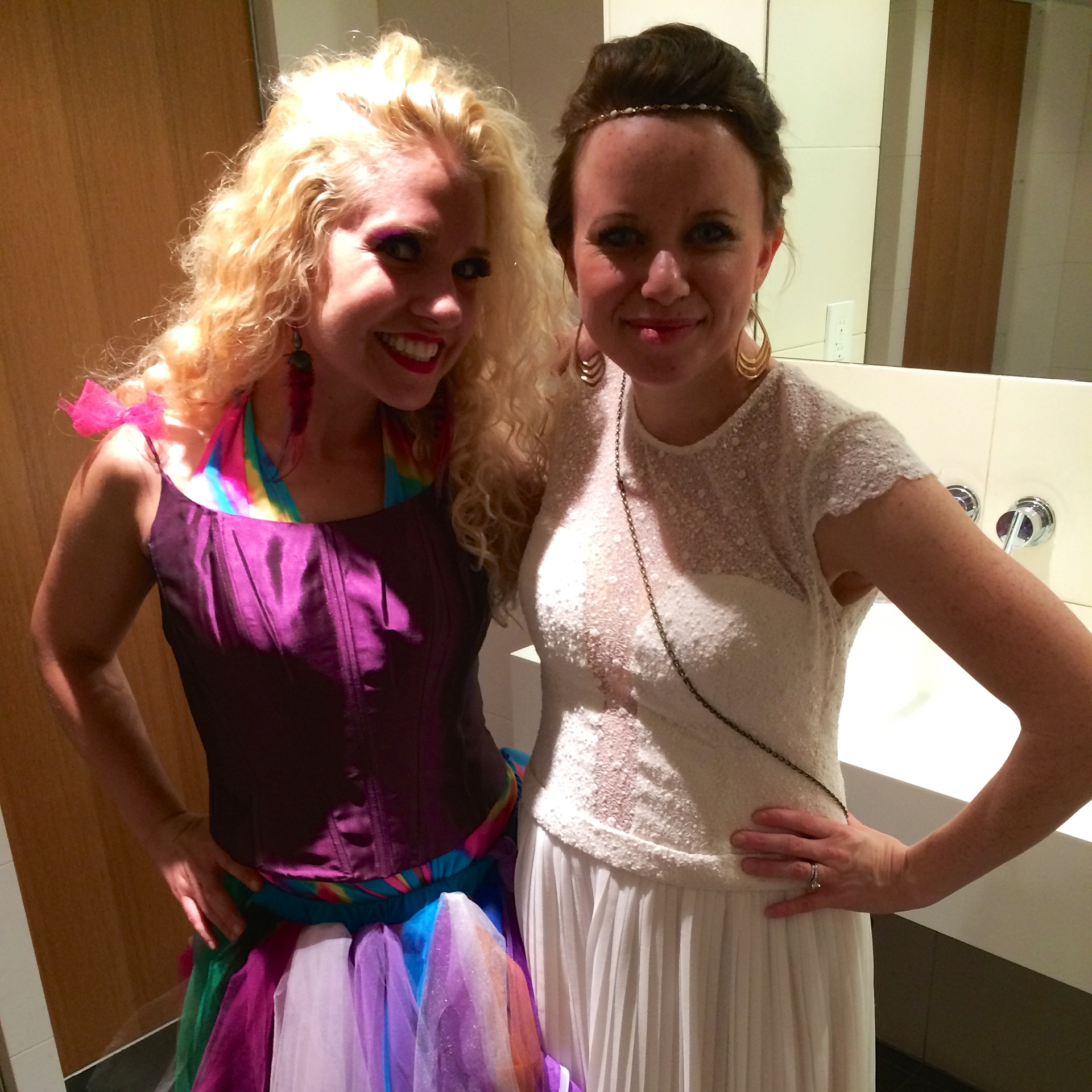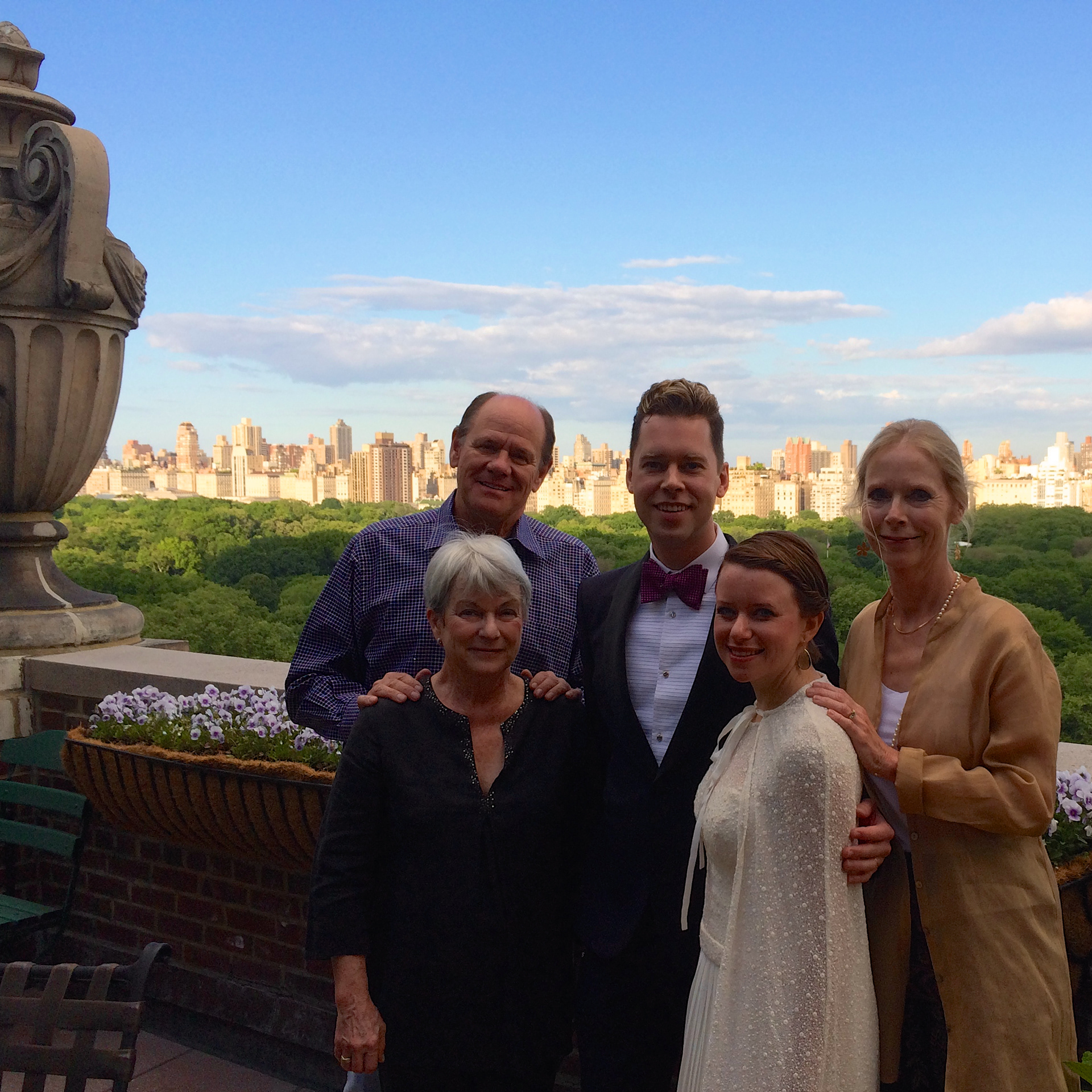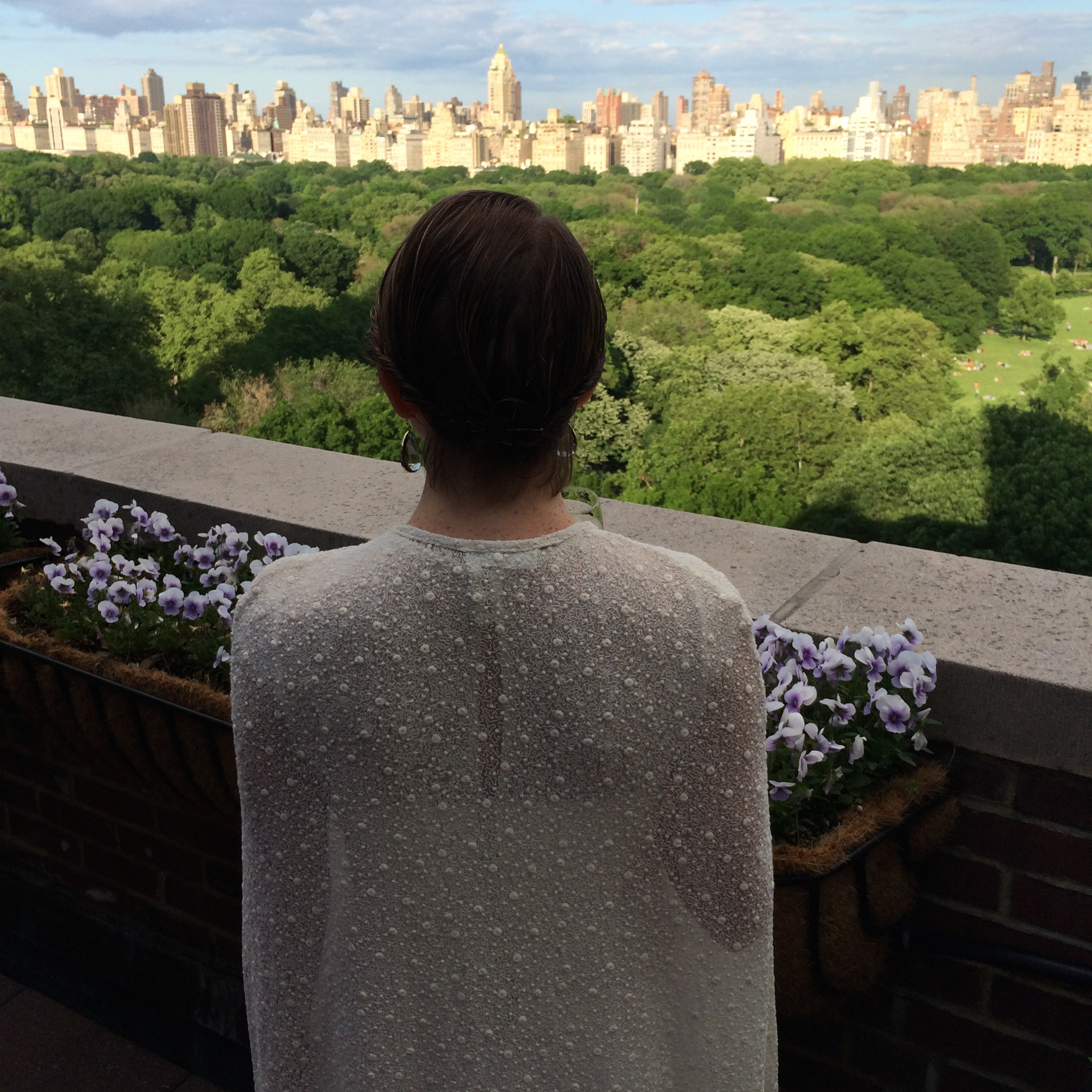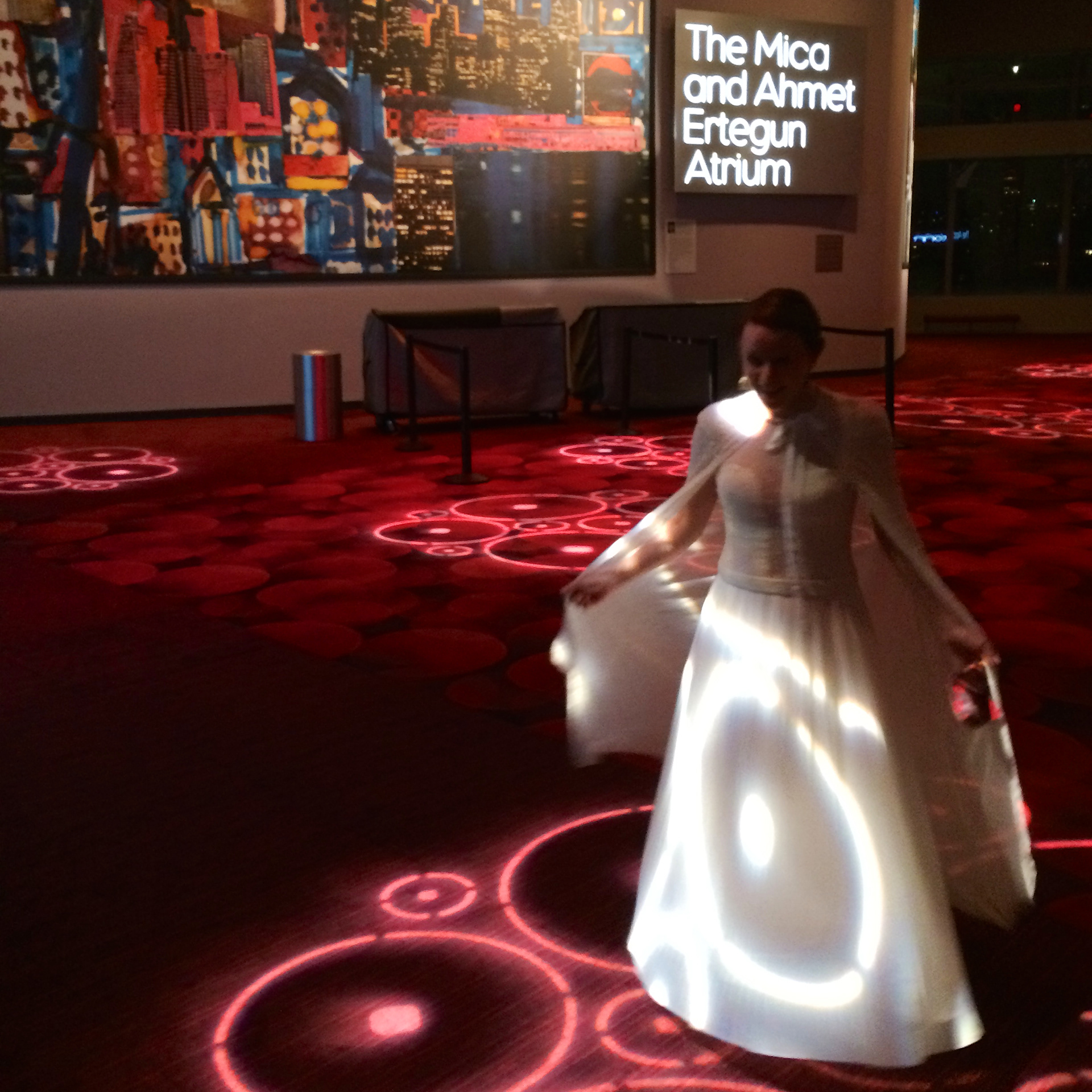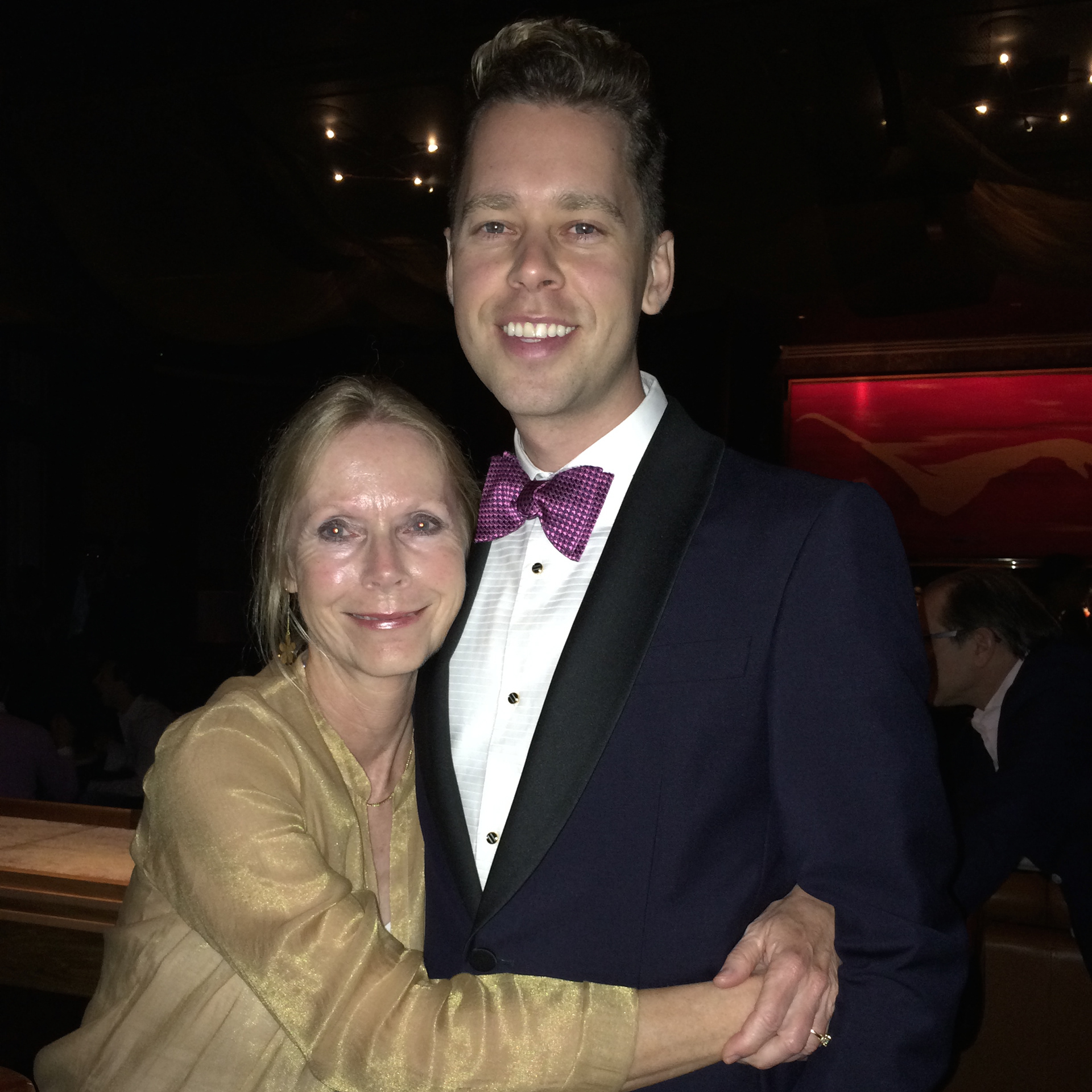 New York is a wonderland, so we hesitate to suggest anything for fear of stunting your nascent flights of fancy. That said, people gotta eat, and drinking is usually fun too. For eating, drinking, and general revelry,
Time Out New York
remains the standard.
Yelp
is also helpful. Listed below are a few old favorites alongside some new rumors of fun.
The Met
- The best art museum in the world. Highlights include the Van Goghs, the Tiffany glass room, the Japanese Zen garden, the Frank Lloyd Wright room, the Paul Klee room, the Temple of Dendur, and the roof.
MoMA
- The best modern art museum in the world. 
Rose Center Planetarium
- Laser shows! But no Pink Floyd, alas!
Big Apple Circus
- A classic we've never seen.
Westside Rifle & Pistol Range
- Guns are fun.
Spas:
Aire Ancient Baths
,
Spa Castle
,
Yelo Spa
.
Central Park
- The original spa. Highlights include the small lake, the big field, and the tree. Also, ice skating in winter. Not to be missed.
Brooklyn Botanic Garden
- A lovely park, especially the Japanese garden and lily pond in summertime.
La Esquina
($$) - Mexican corner deli with a "speakeasy" dining area in the basement (reservations required). Recommended by a very good taco chef in Miami named John.
Di Fara Pizza
($) - Allegedly the best pizza in NY right now, though the Saturday night line may be a deal breaker. Better for lunch, perhaps.
Sammy's Roumanian Steakhouse
($$$) - Time Out says: Walk into this Lower East Side rathskeller on a crowded evening and you may think you've stumbled into a bar mitzvah. Yiddish sing-alongs and folk dancing are ignited by the live synthesizer and further fueled by icy shots of vodka.
Pappardella
($$) - Exemplary ravioli on the Upper West Side.
Fette Sau
($$) - Notable, "authentic" BBQ in semi-obscure Brooklyn.
Alligator Lounge
- Karaoke dive bar that gives away free pizza with every beer before 8pm ($1 slices thereafter).
Patriot Bar
- Great dive/sports bar should one get lost around Wall St.
Salon de Ning
@ The Peninsula Hotel - One of the best night views in NY, with drink prices to subsidize it.
Le Bain
@ The Standard - Rooftop hot tub bar.
Apotheke
- Time Out says: Open the door and you'll discover all manner of apothecary paraphernalia a la Dr. Jekyll's Victorian-era lair, with century-old bottles, beakers, and distillers to cure what ails you. Sample a truffle-infused Louis XIII sidecar or agave extract pulque from Mexico (preserved, per tradition, in a cow's stomach) or a margarita with Himalayan pink salt and ice flown in from Alaska.​​​​​​​
Open House
- Bar with a secret dance club tucked below.
Shoolbred's
- Great wintertime fireplace bar with fresh-squeezed Greyhounds and suspiciously excellent meat pies.
The Box
- Late-night avant-garde burlesque.
Smalls
- Classic jazz club in the Village.
The Stone
- John Zorn's experimental music mecca in Alphabet City.
For odd fun, subscribe to the
Nonsense NY
email list.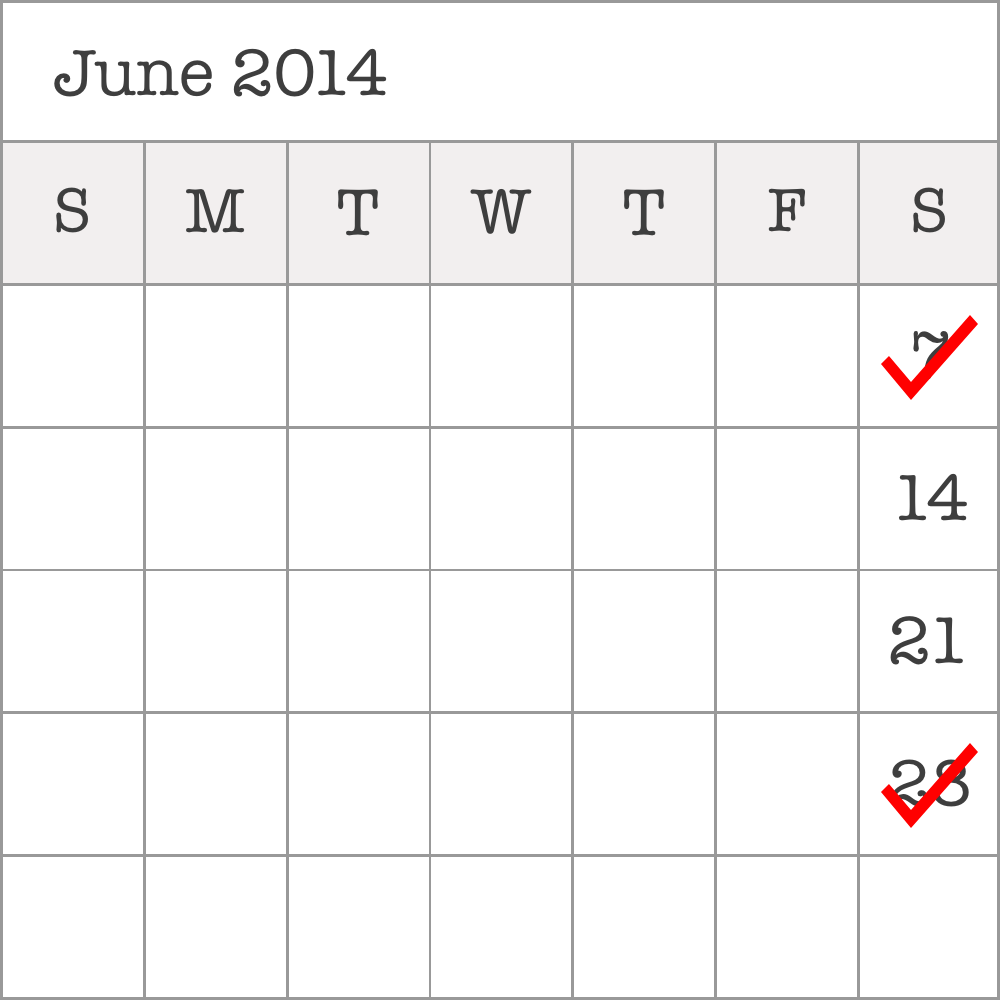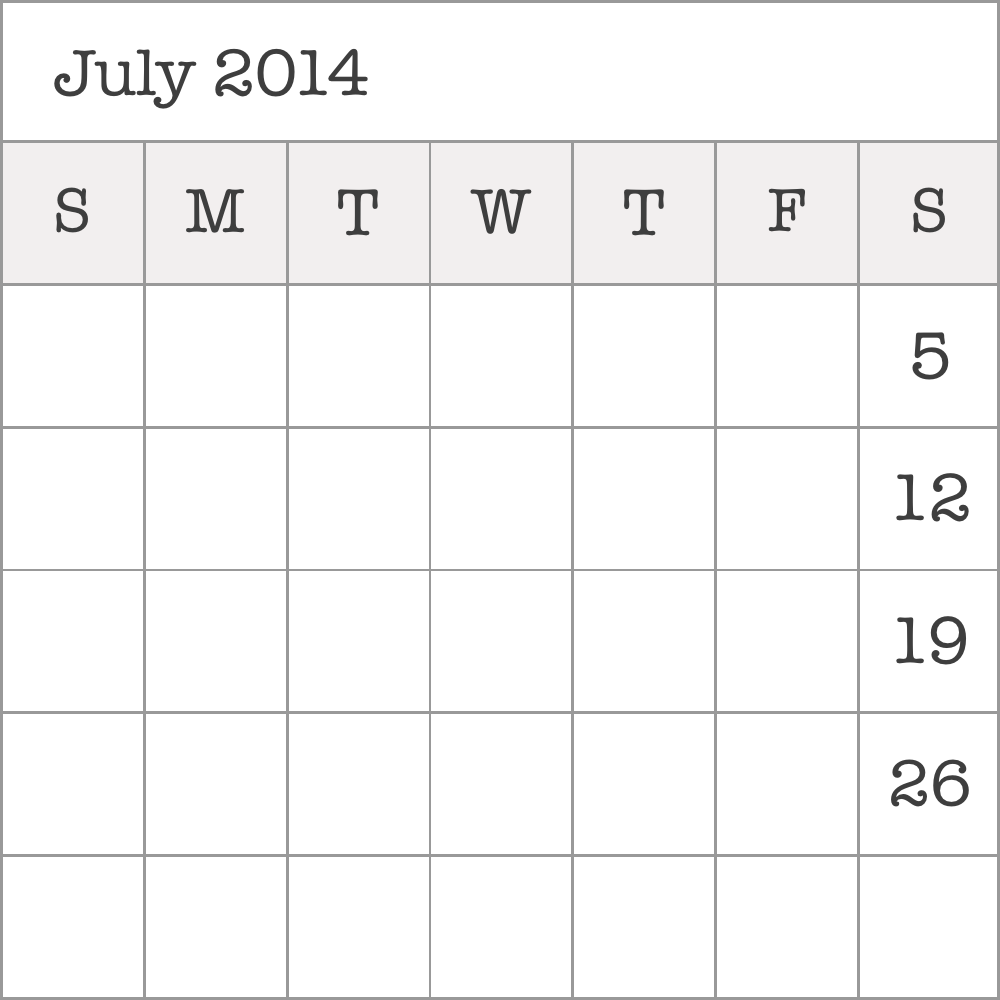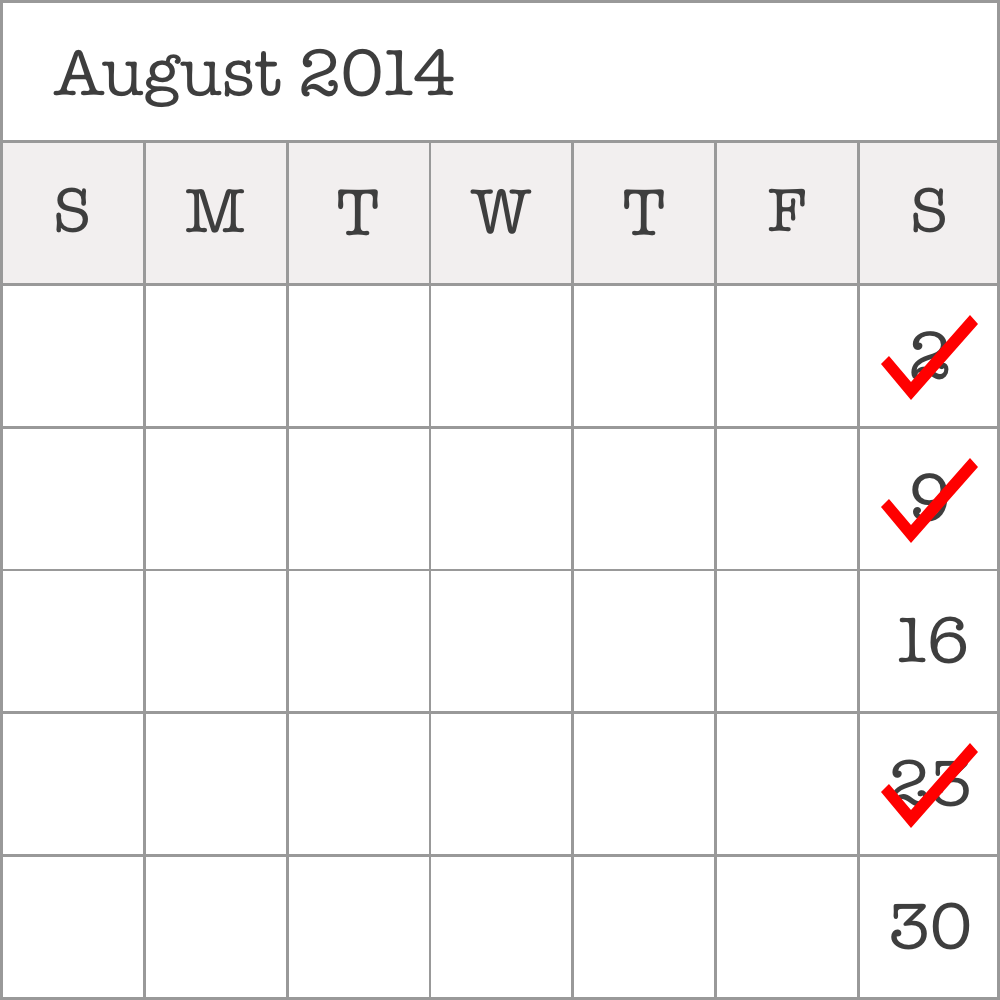 Wedding #10: June 7, 2014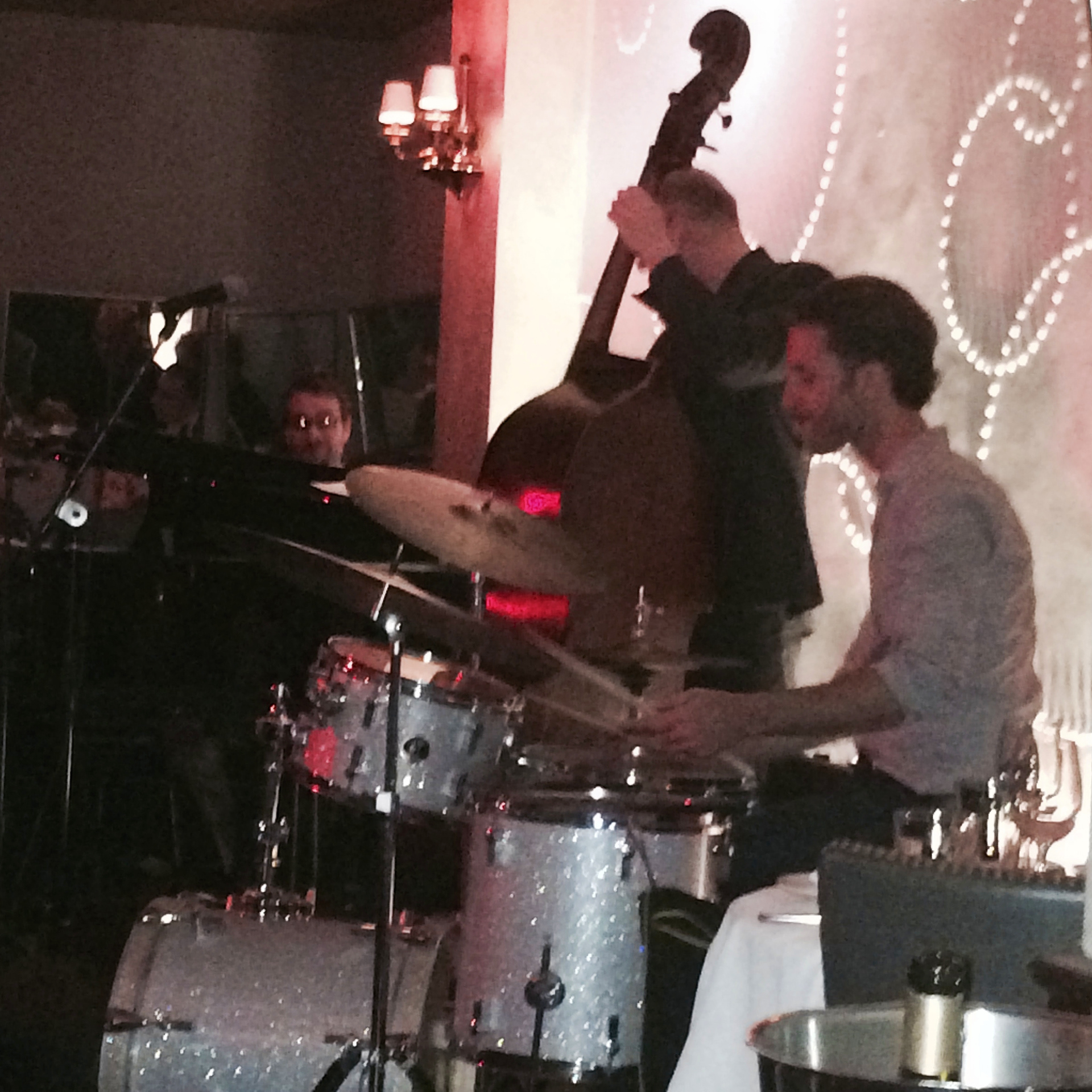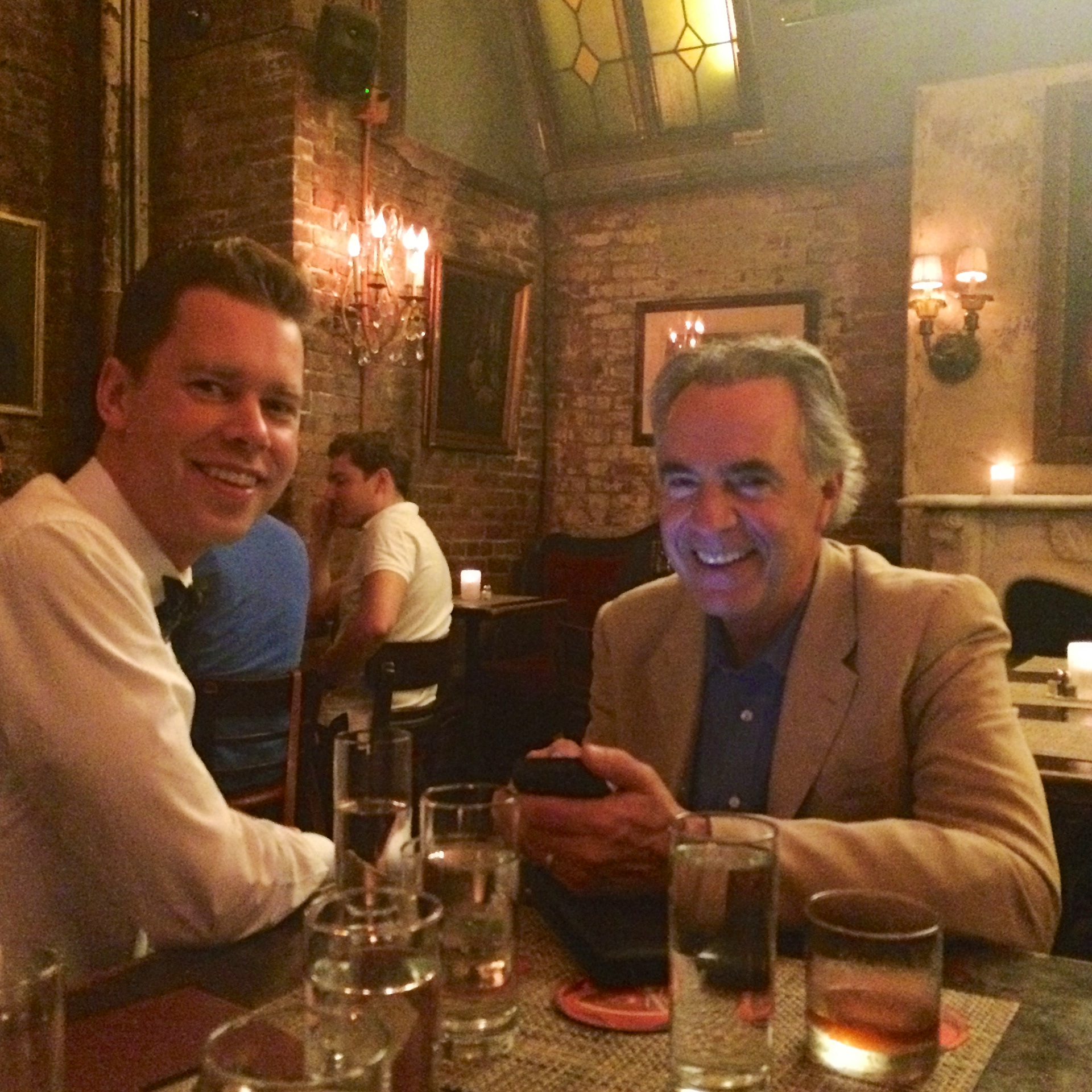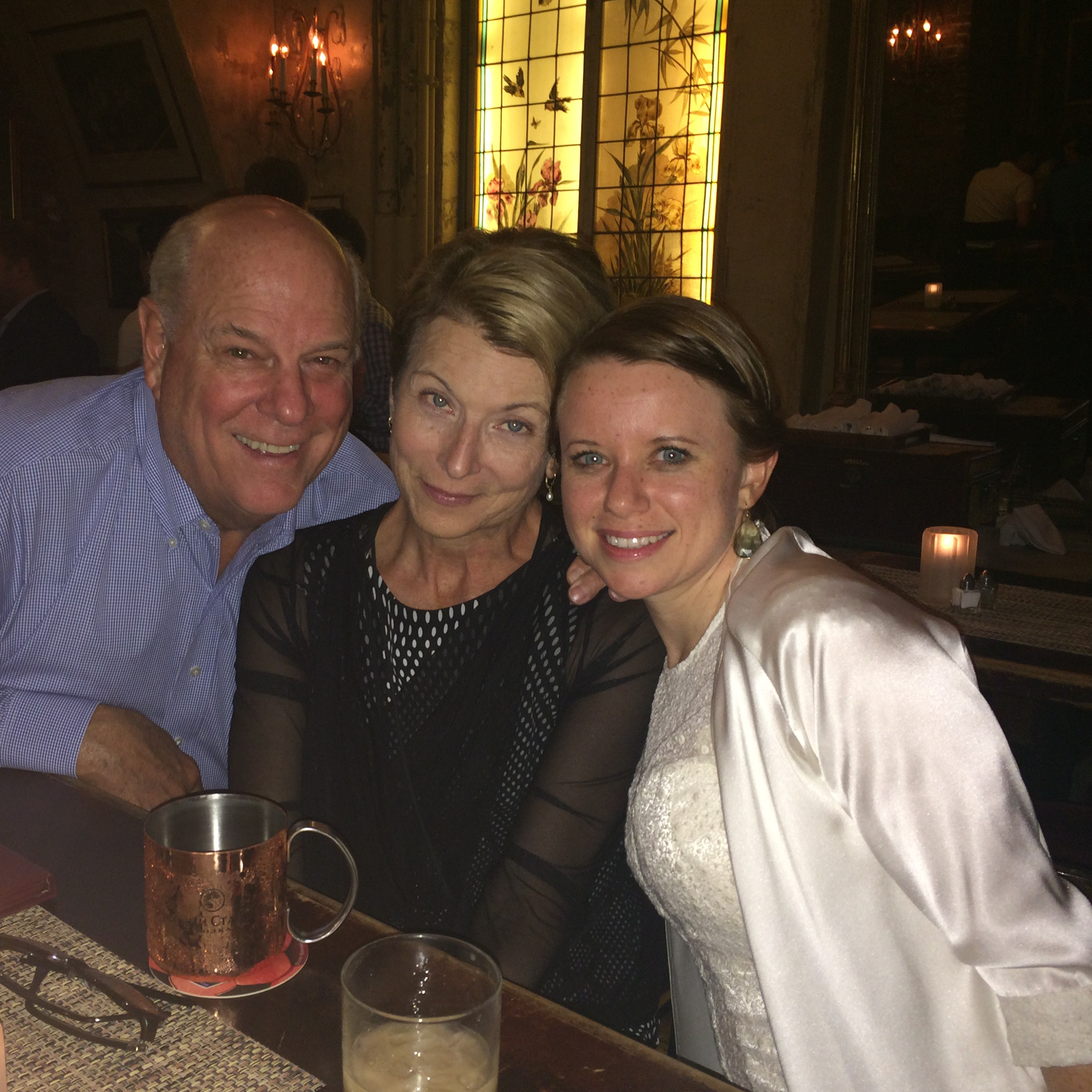 Wedding #11: June 28, 2014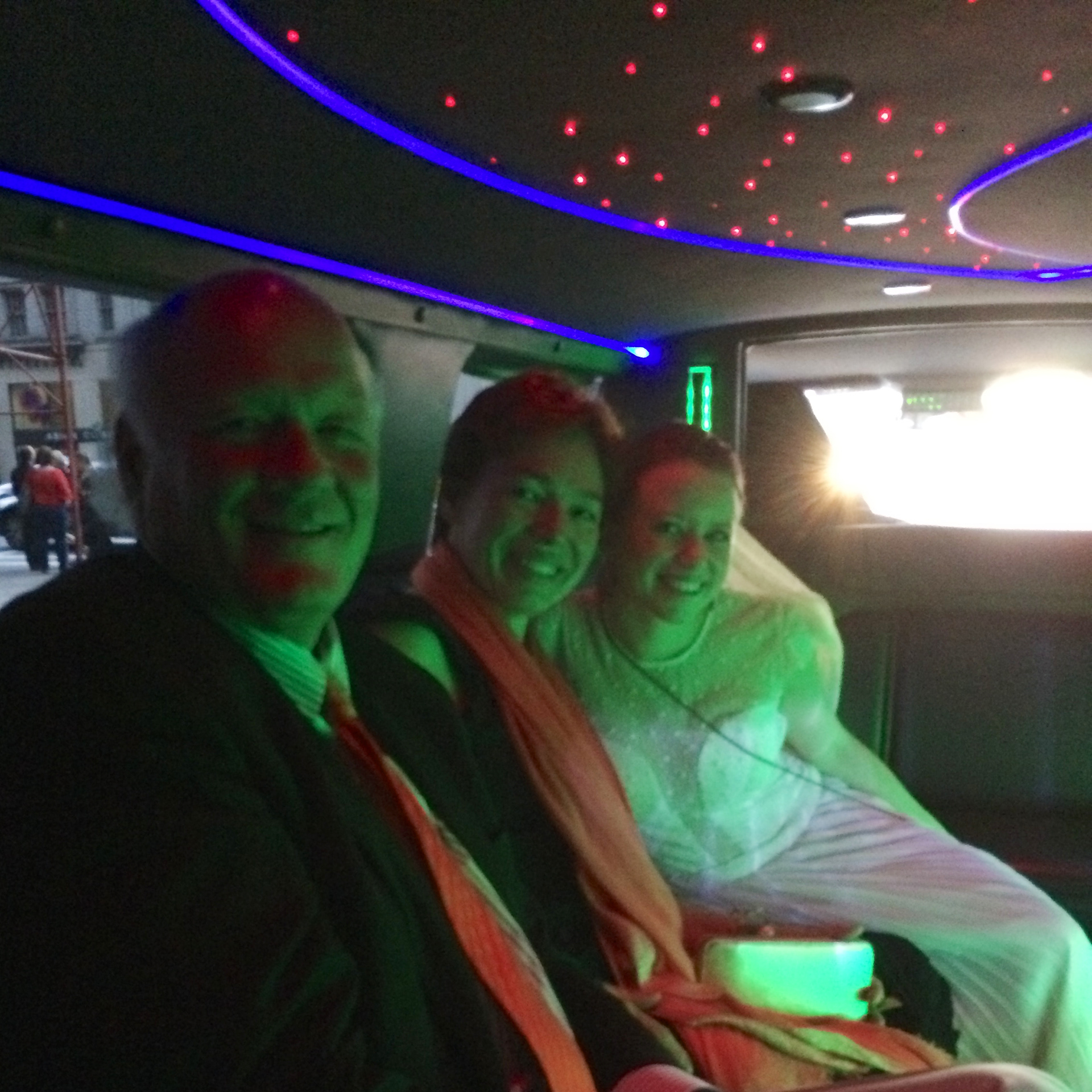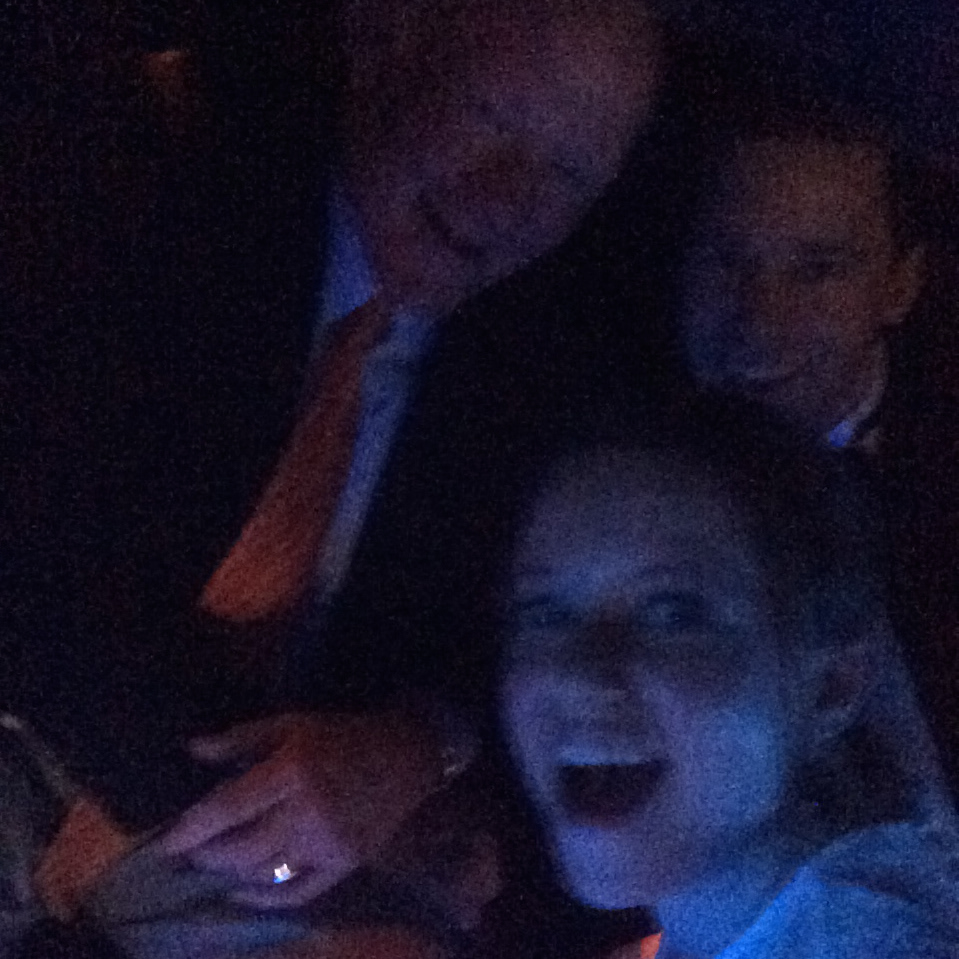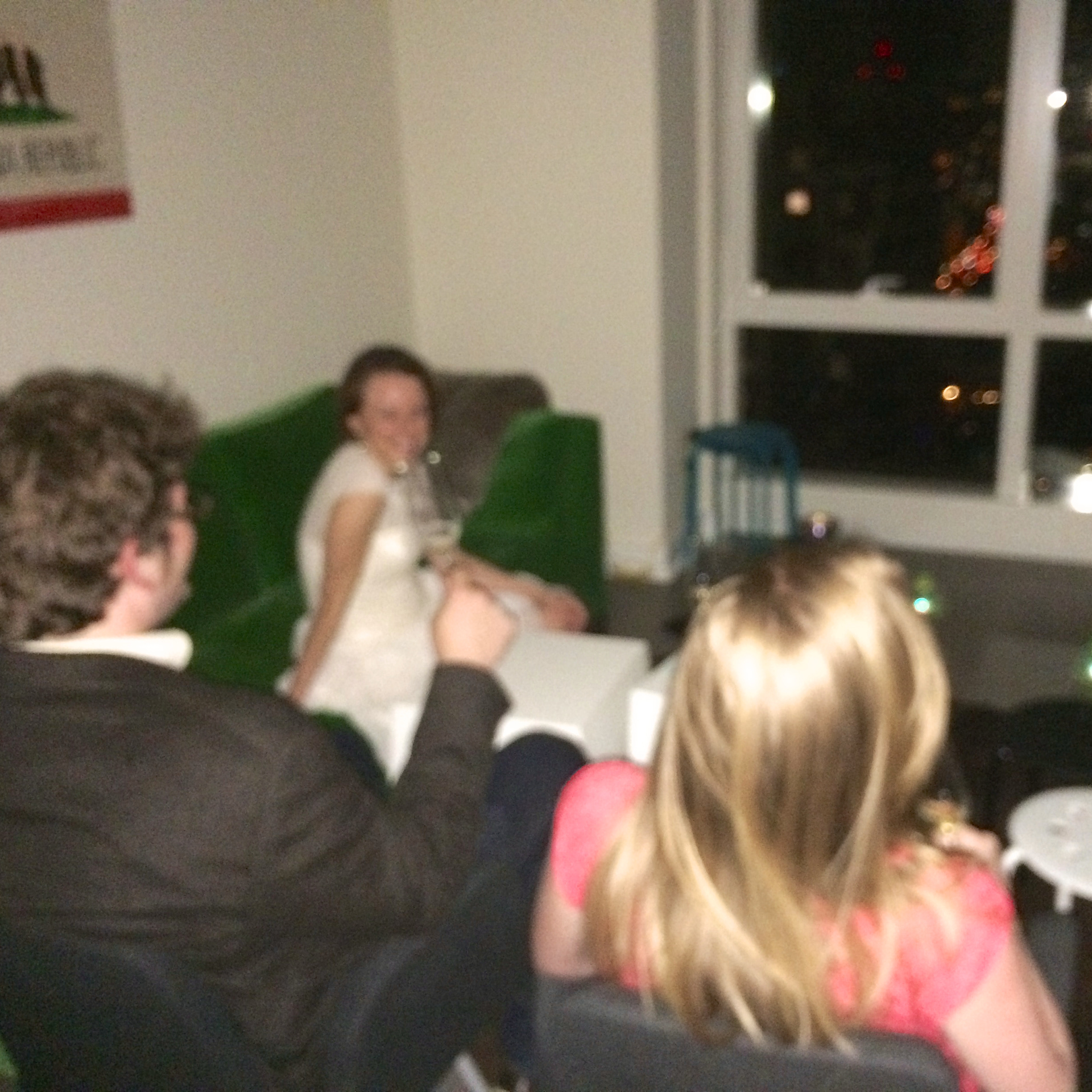 Wedding #12: August 2, 2014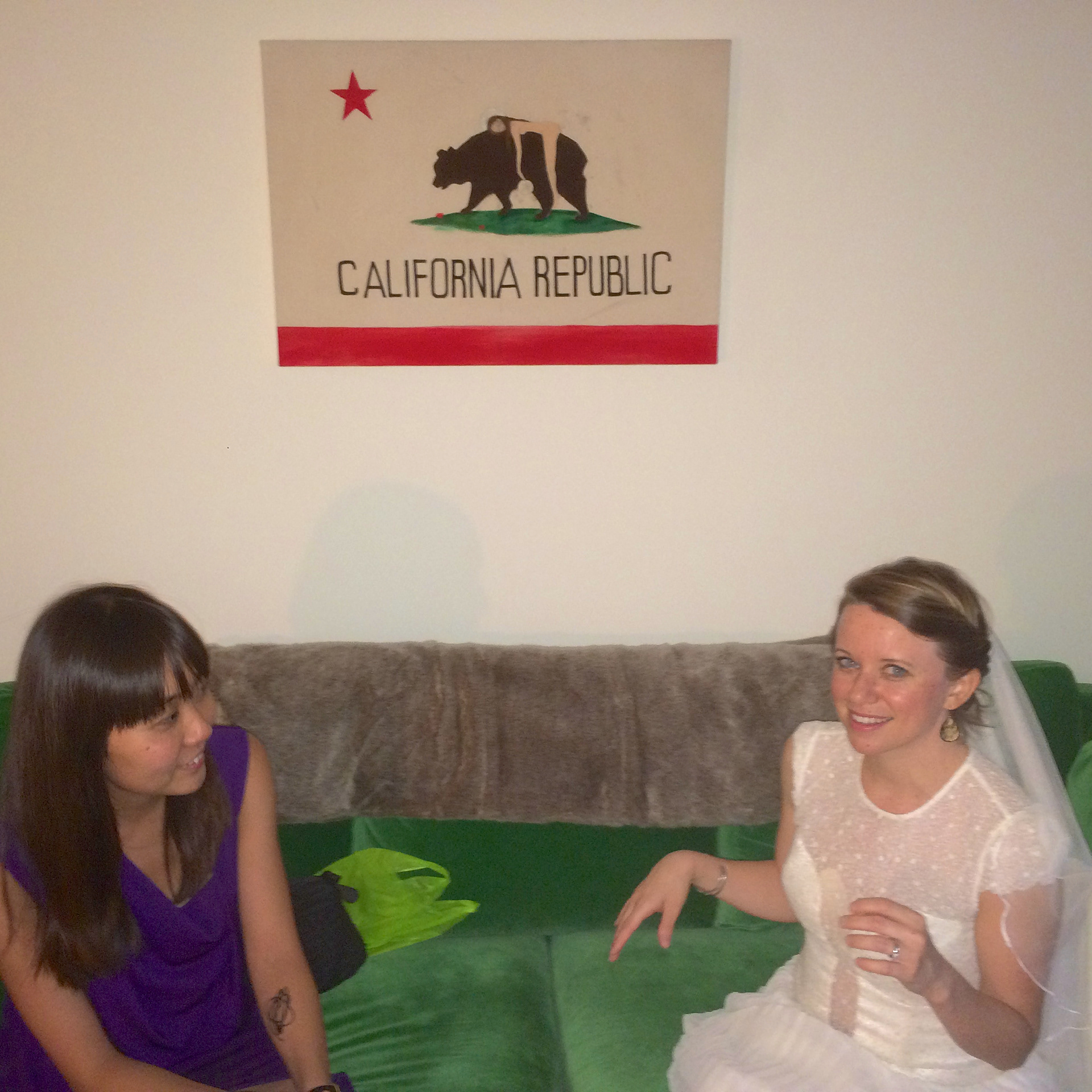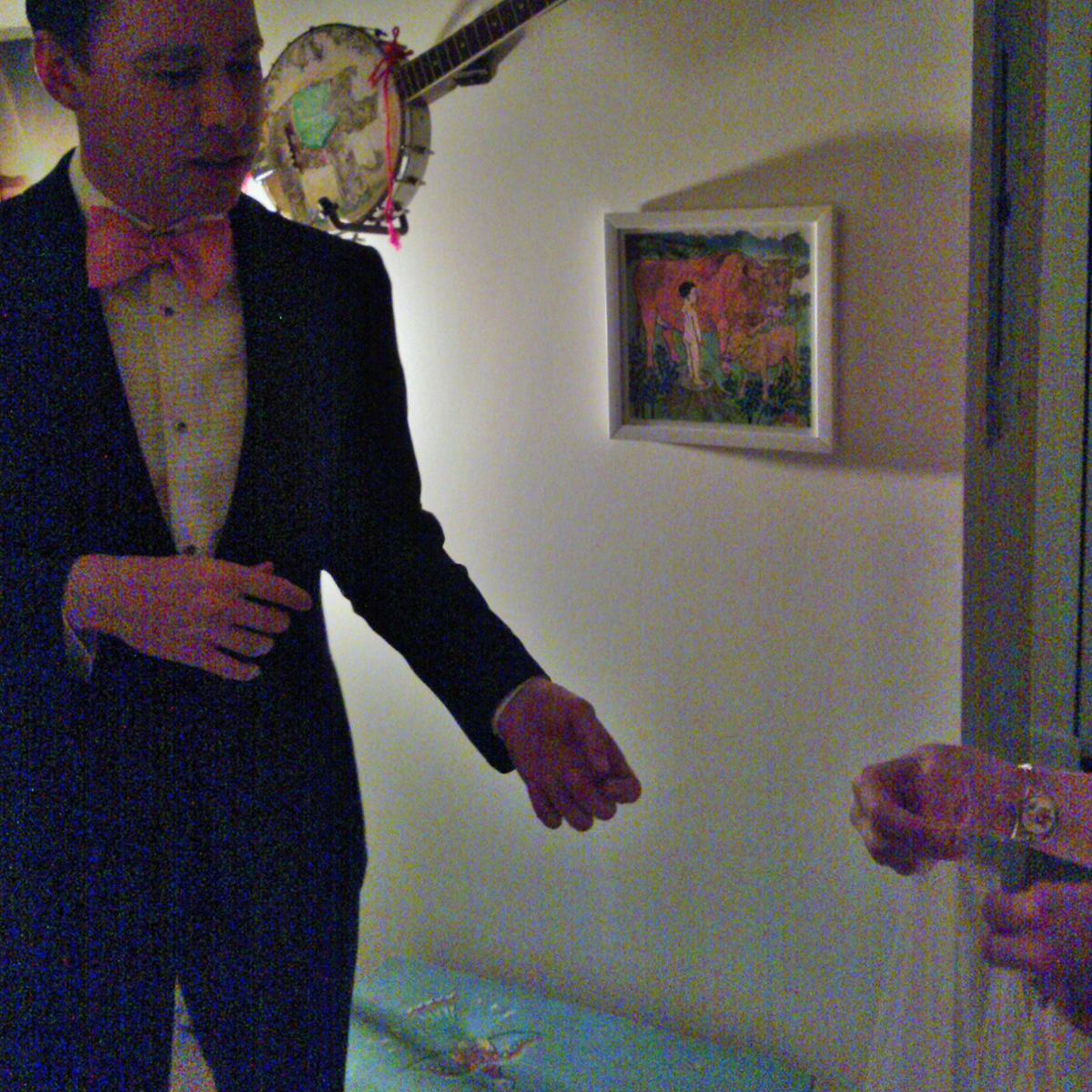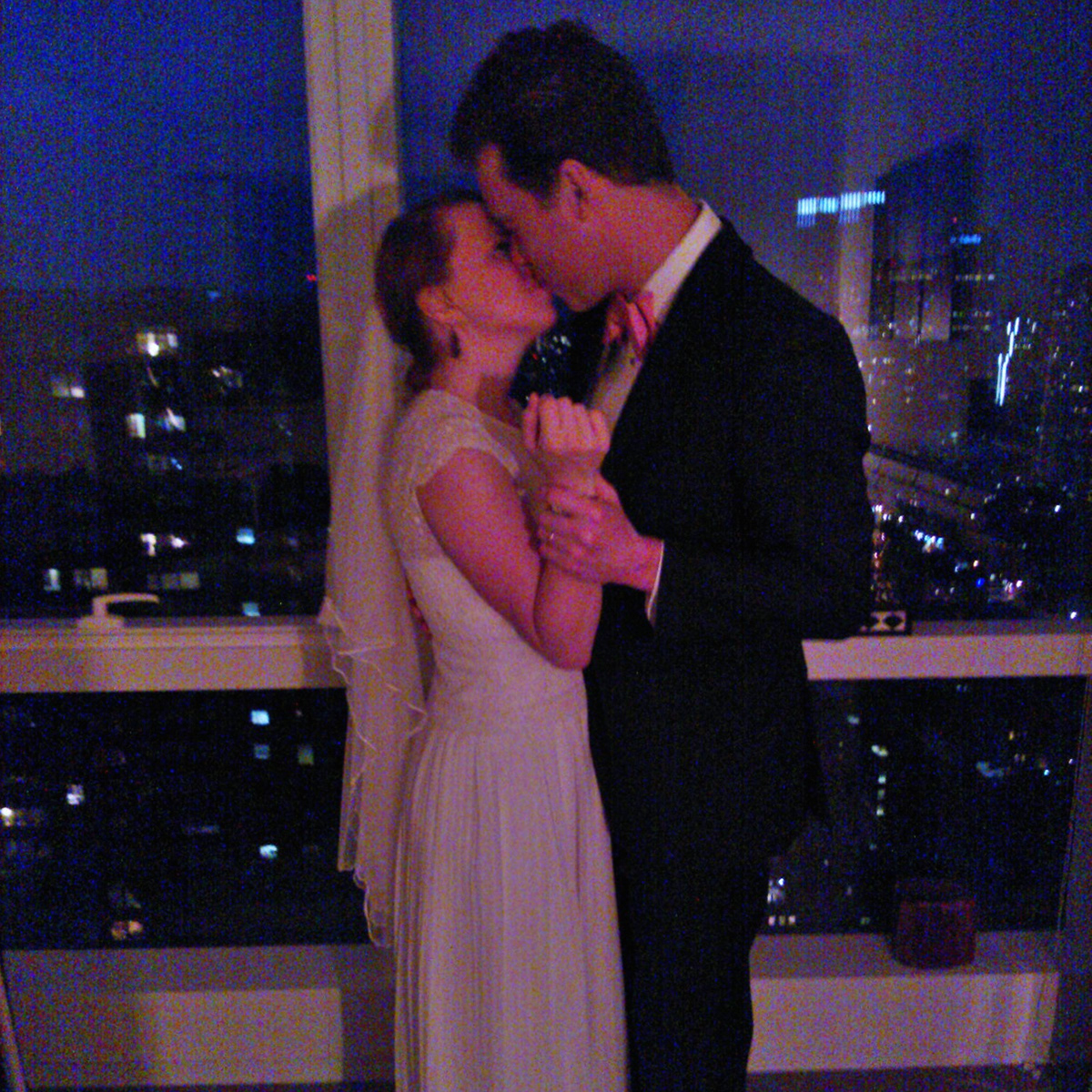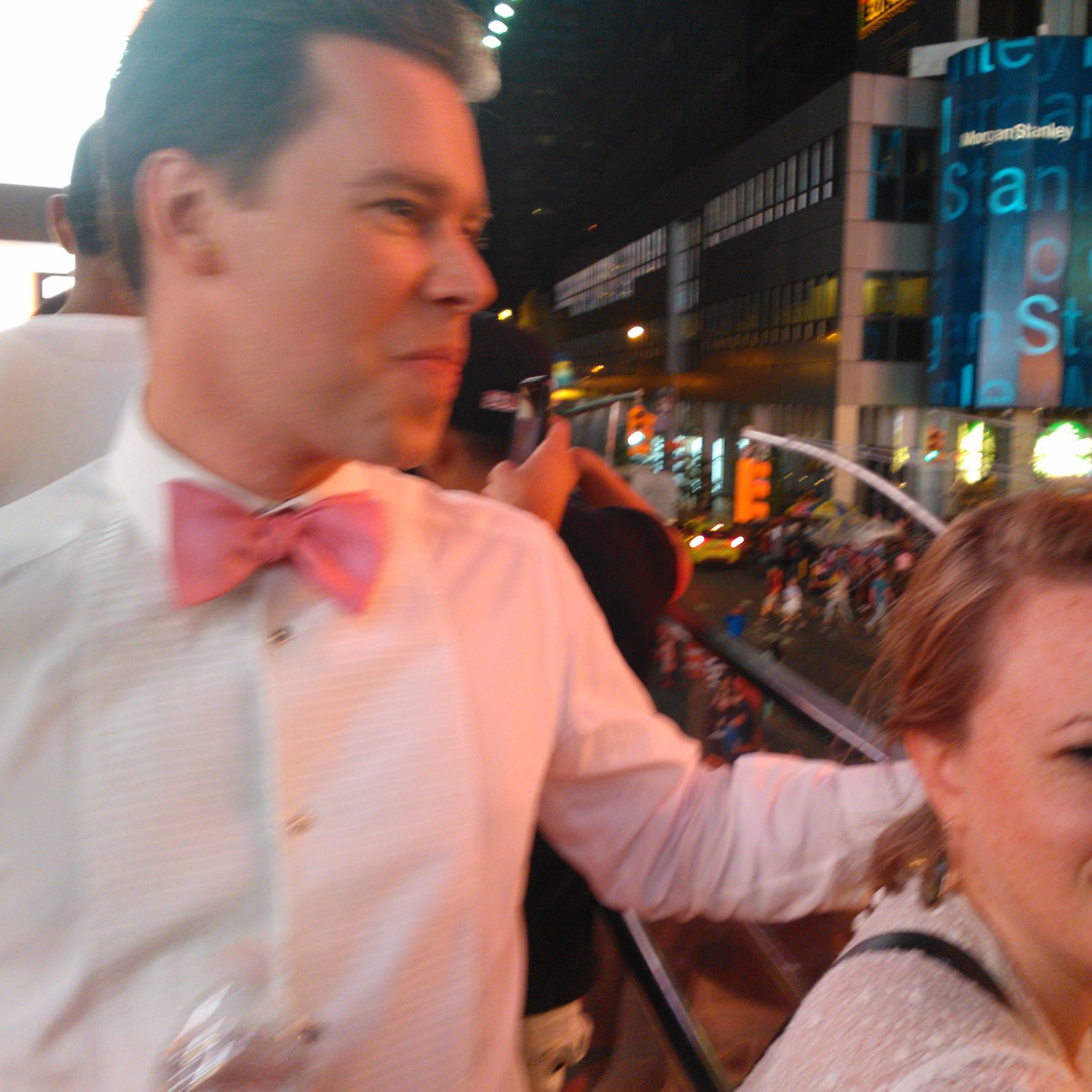 Wedding #13: August 9, 2014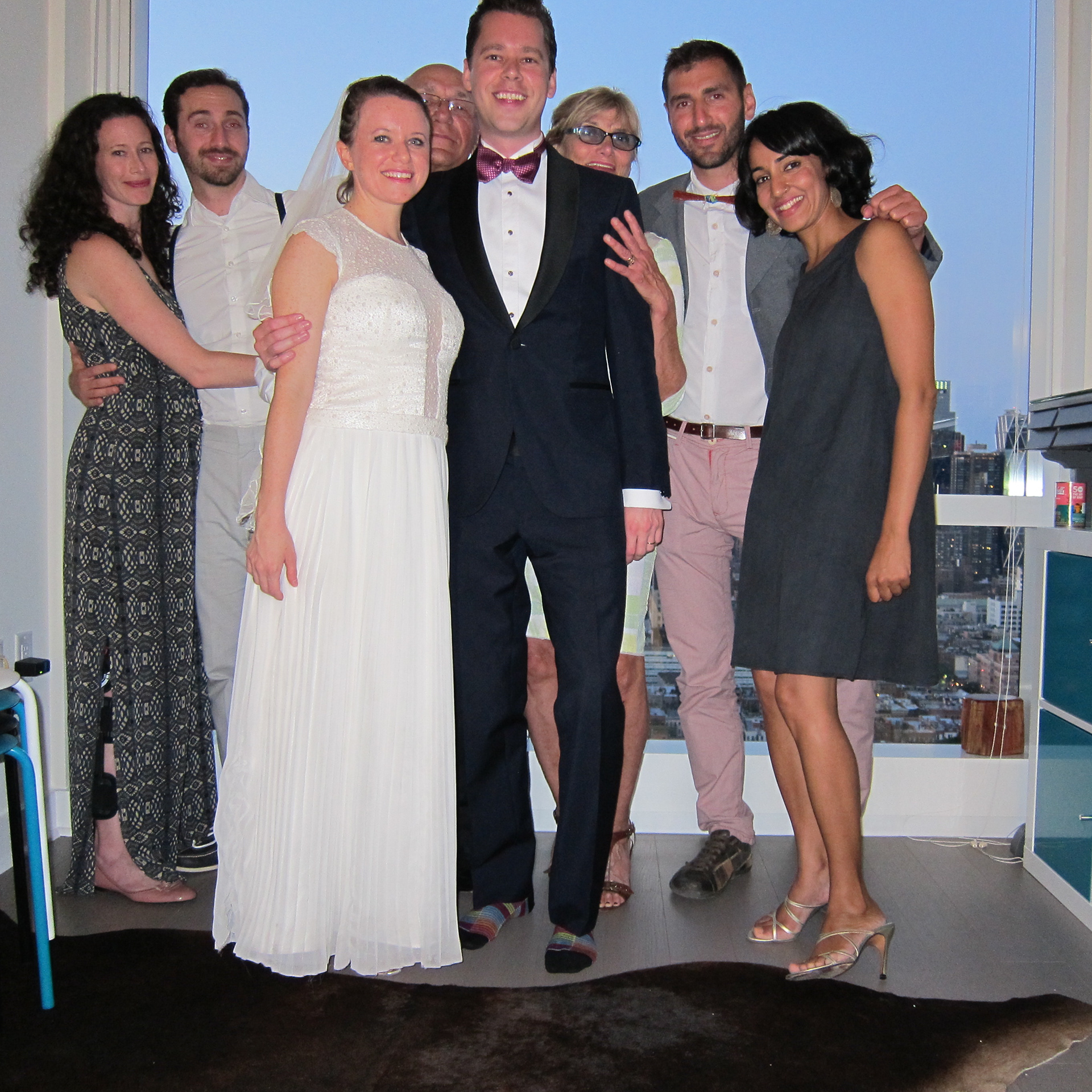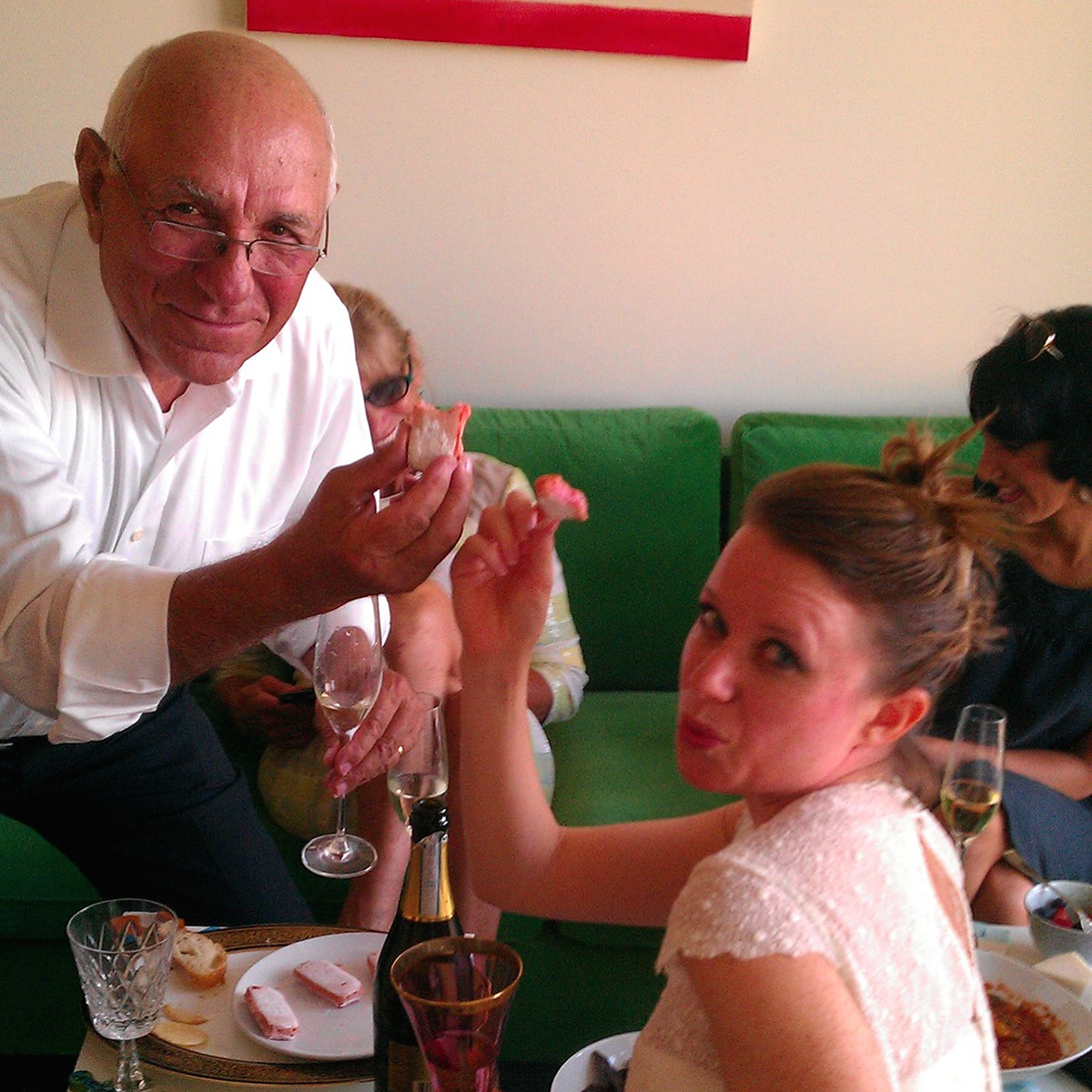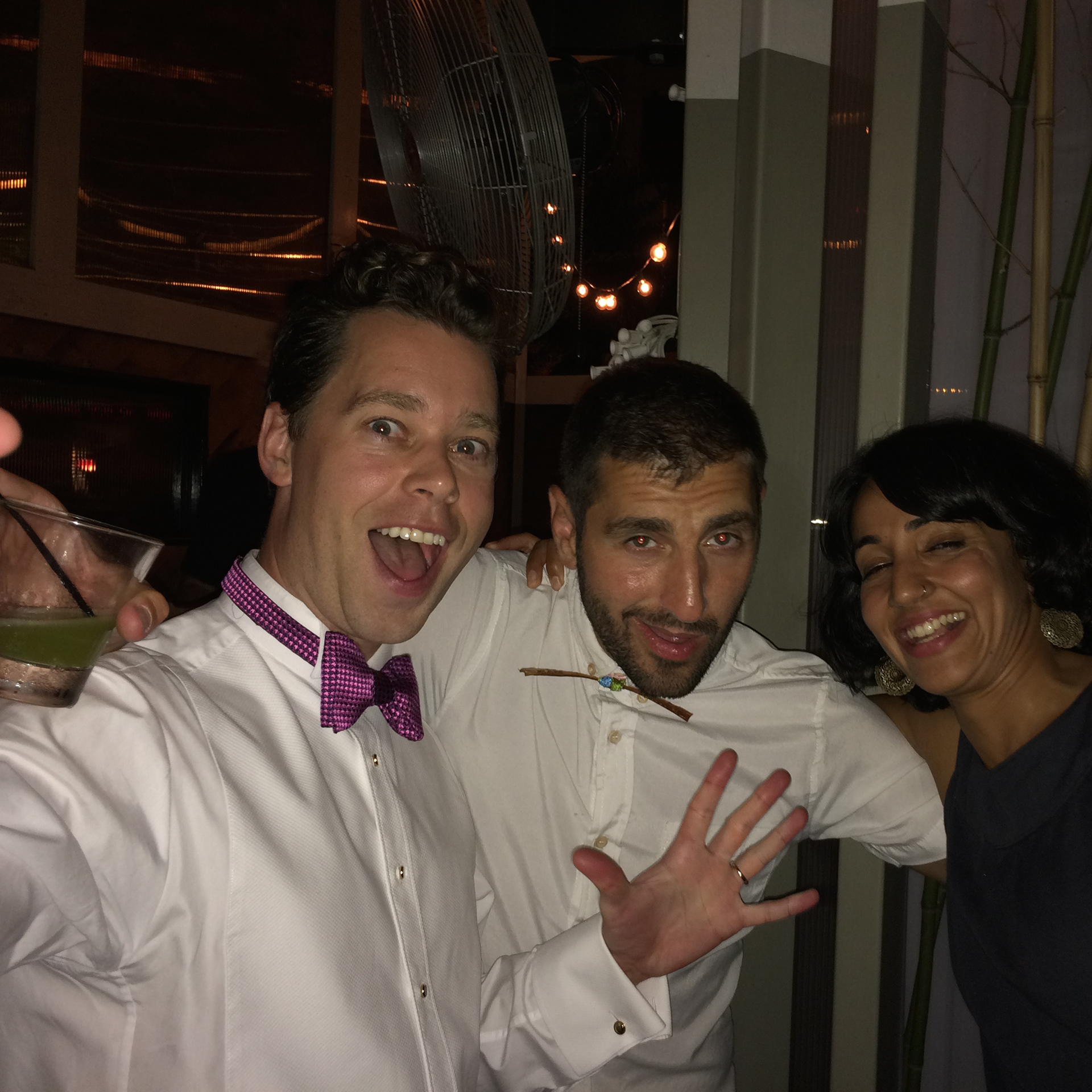 Wedding #14: August 23, 2014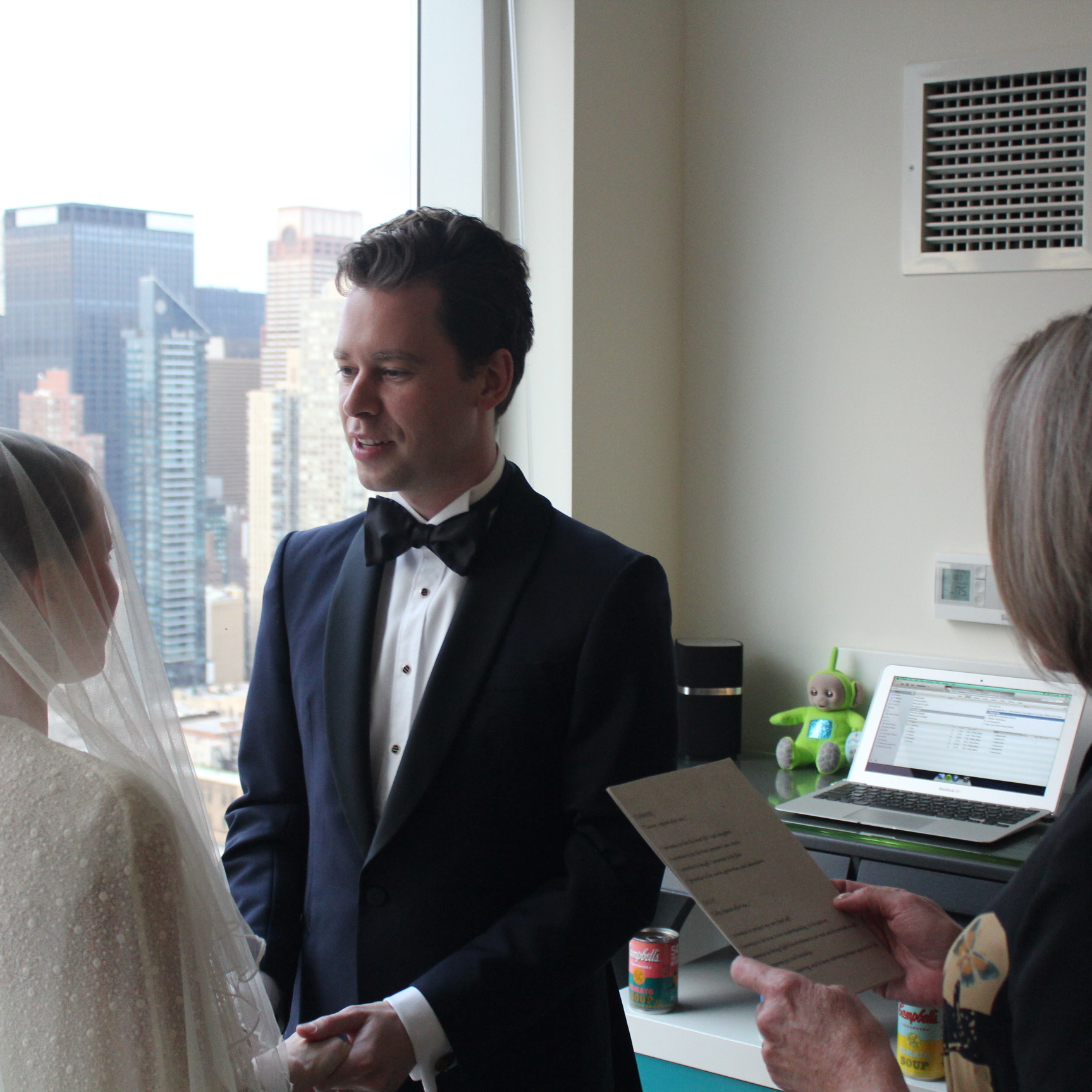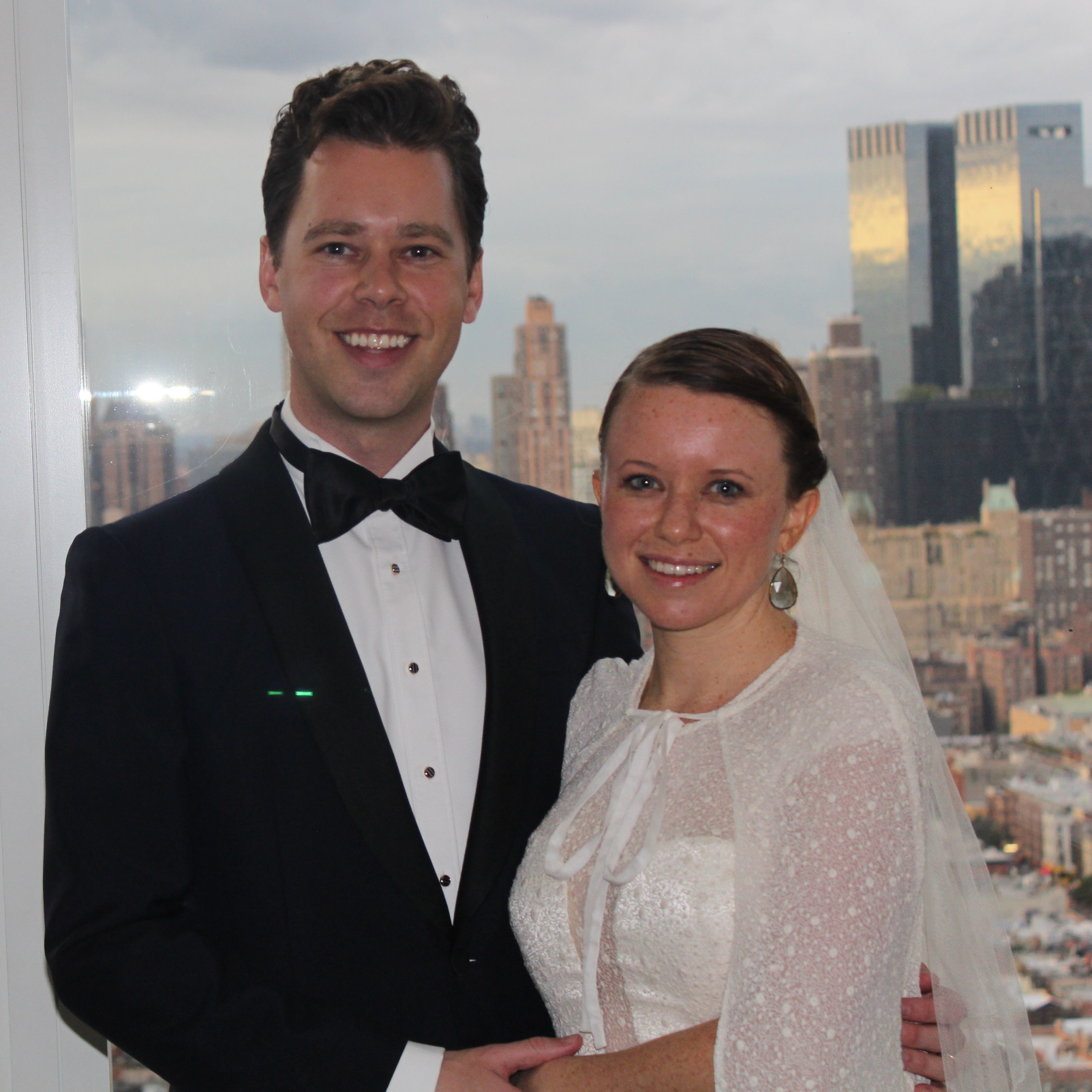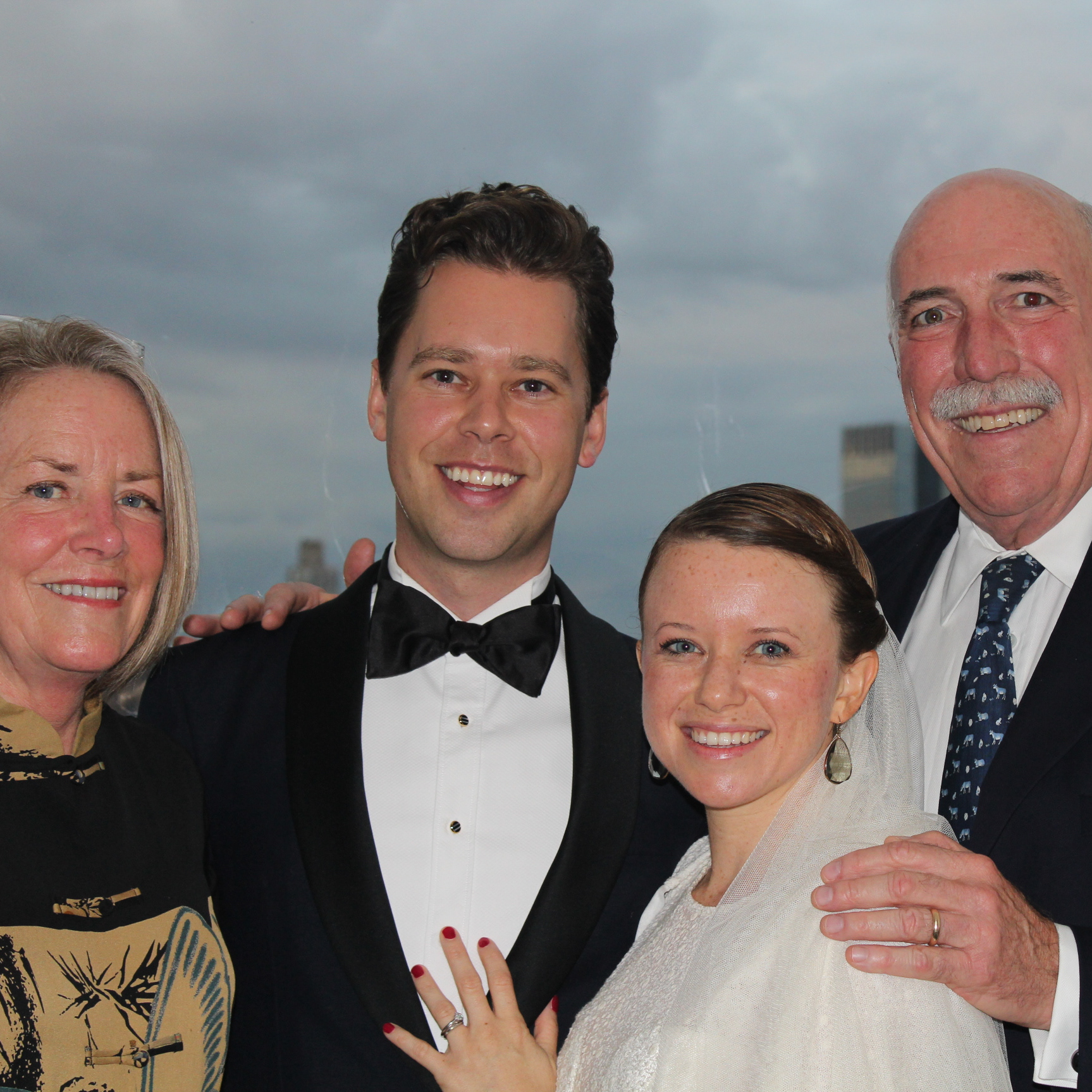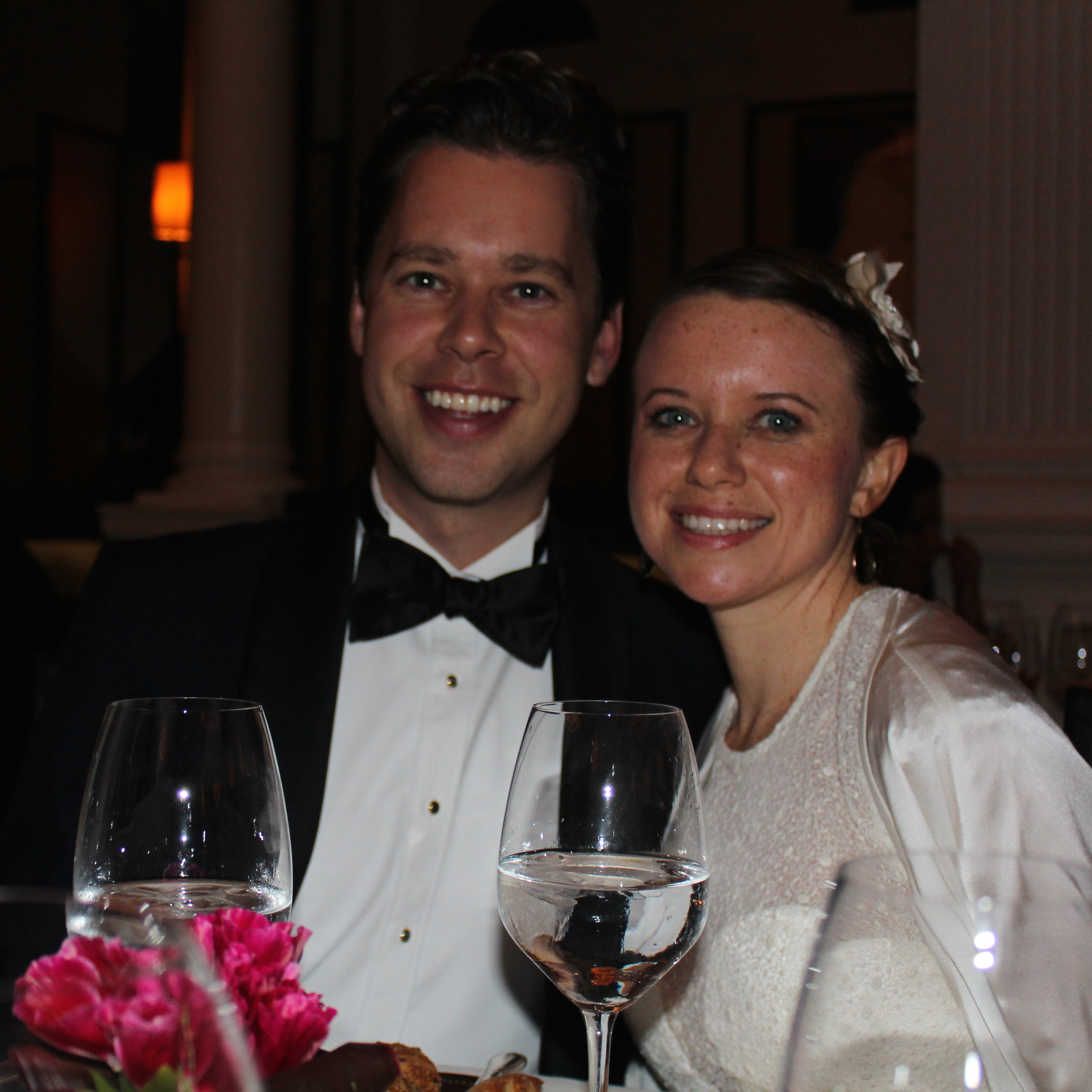 New York has a lot of hotels, most of them bad and all of them expensive. For help, please ask your friends. Or, if you don't trust your friends, use
TripAdvisor
. Honestly, TripAdvisor is amazing. Pick one of the top 50 hotels in the city and you'll probably be happy (or, at the very least, pacified). Listed below are a few places we've heard or read about.
Library Hotel
- Top 10 on TripAdvisor, no reading required.
Casablanca Hotel Times Square
- Top 10 on TripAdvisor, though the Times Square location may not be ideal for everyone.
AKA Central Park
- For longer stays, rooms with kitchens. And the Central Park location has a bedroom on the roof—as in, under the stars (cold in winter).
Hotel on Rivington
- Located on the Lower East Side next to the hippest Michelin restaurants in the city, though read about the showers before booking.
The Lucerne Hotel
- A charming option on the Upper West Side.
If you have more patience than disposable income, you can also take a chance on
AirBnB
. We used AirBnB almost exclusively during our 2013 travels, and their rental options do run a colorful gamut. That said, our experience was decidedly mixed, and even the best situations came with memorable inconveniences.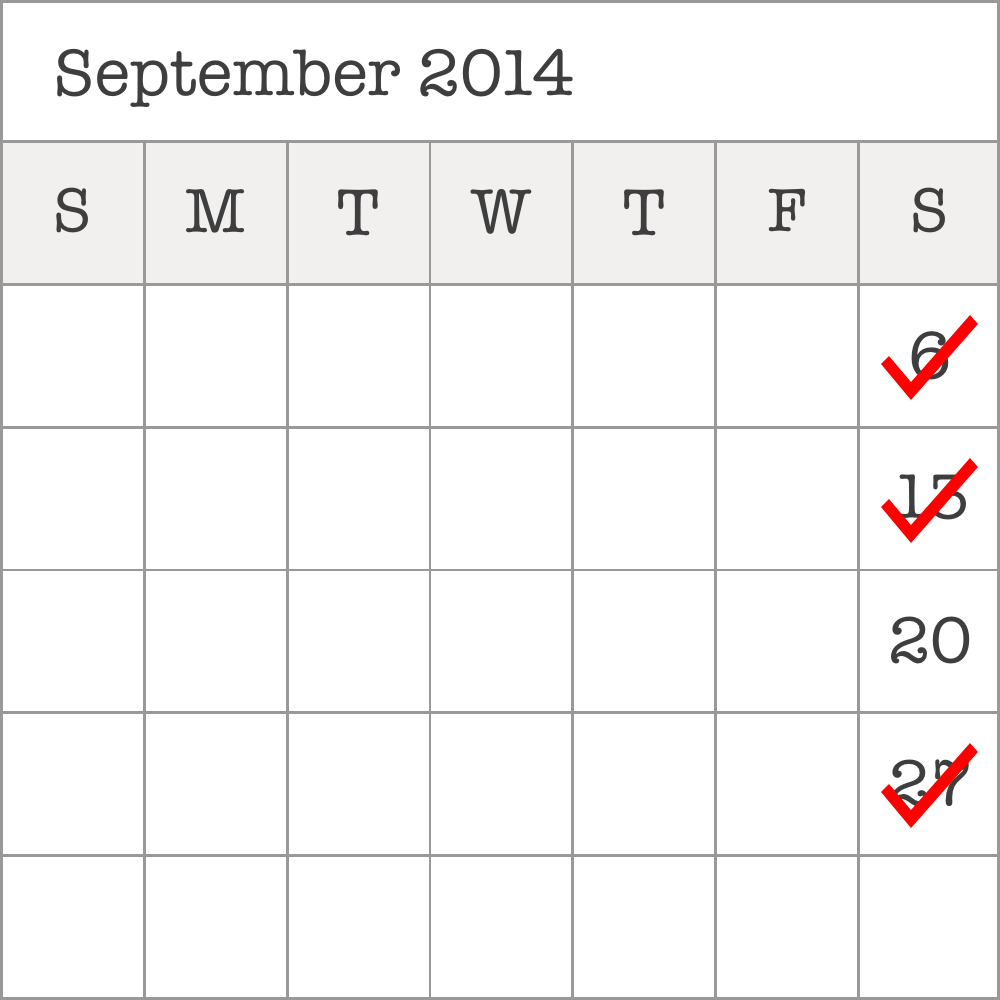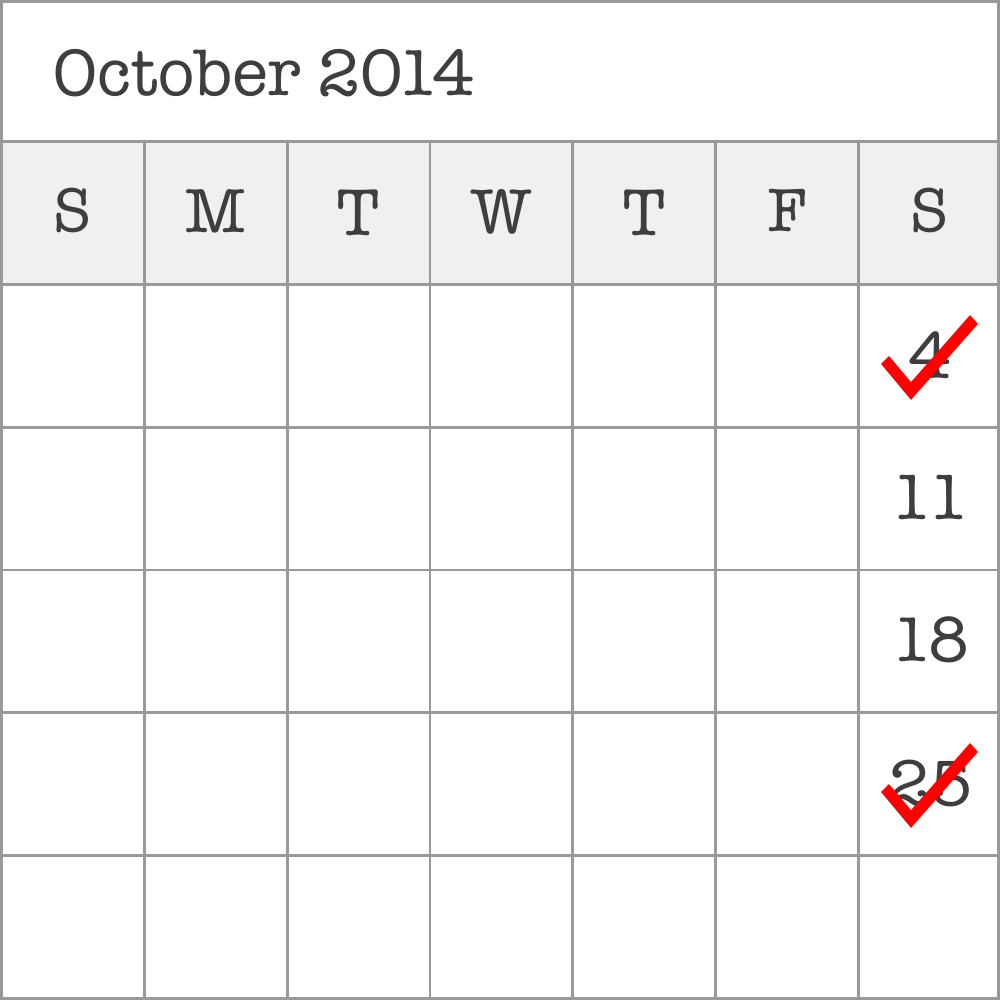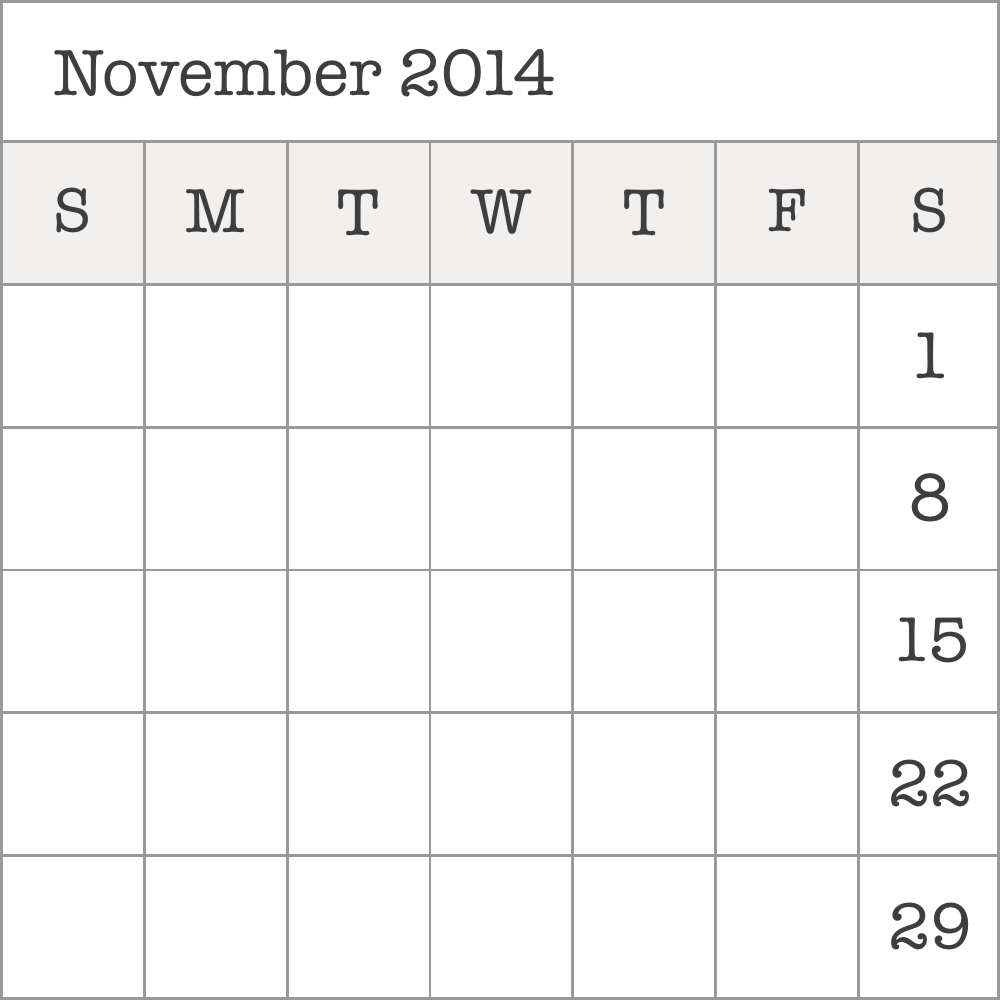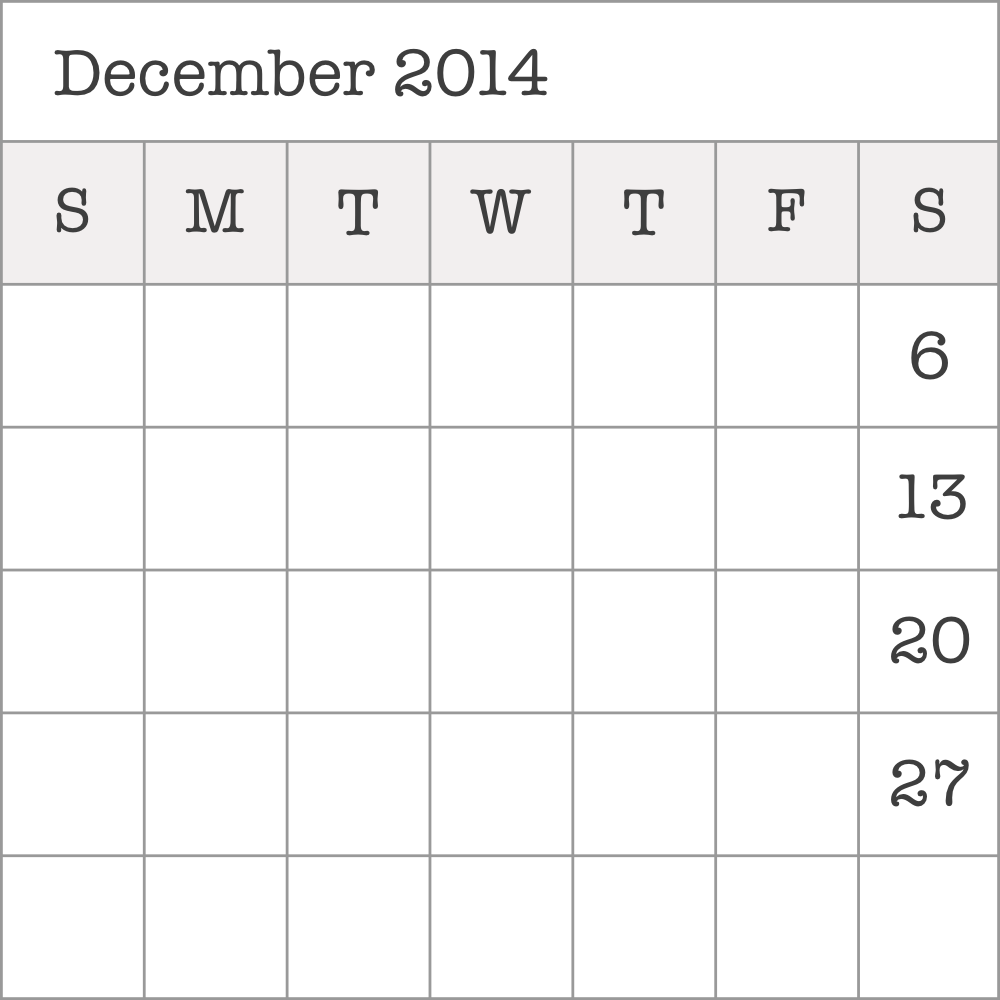 Wedding #15: September 6, 2014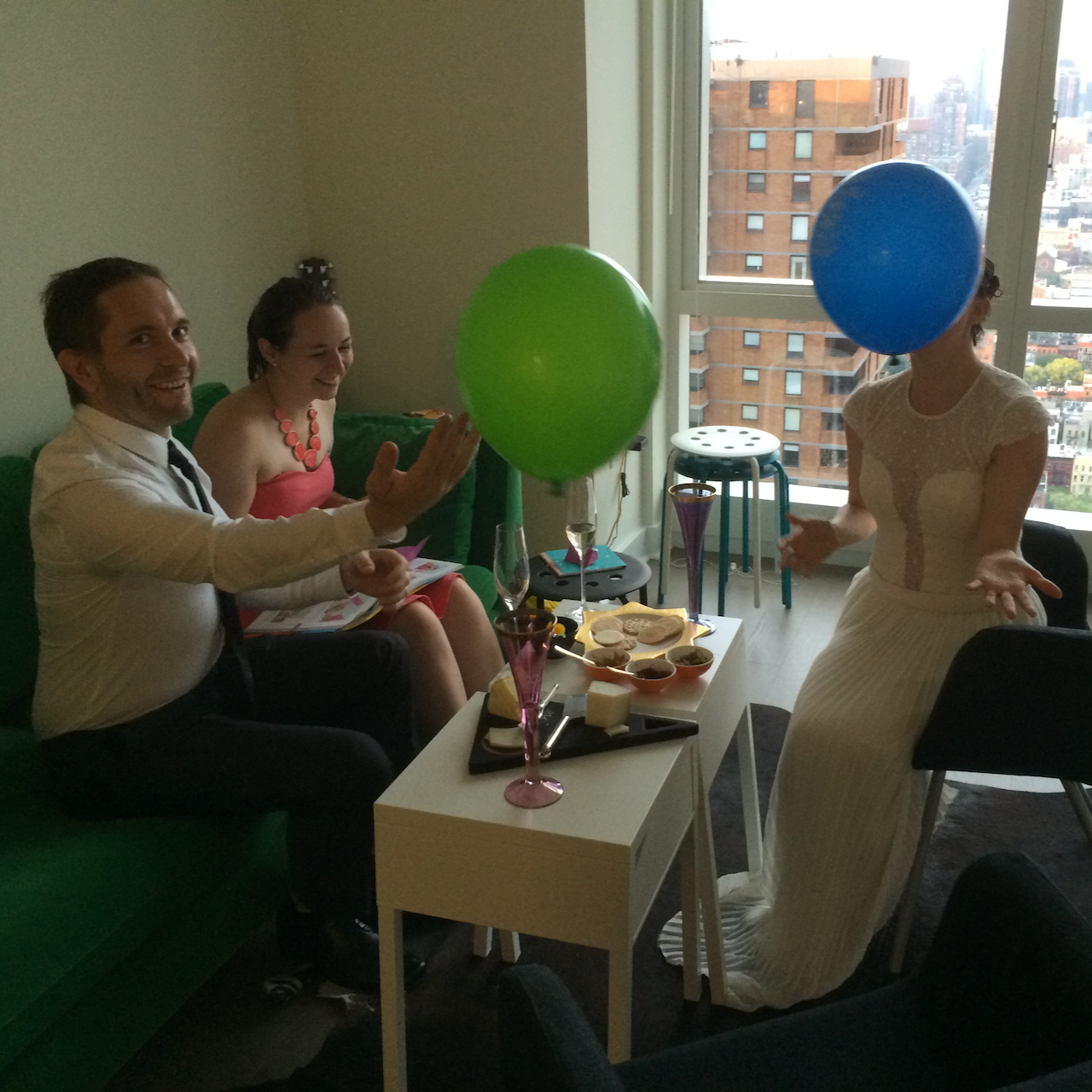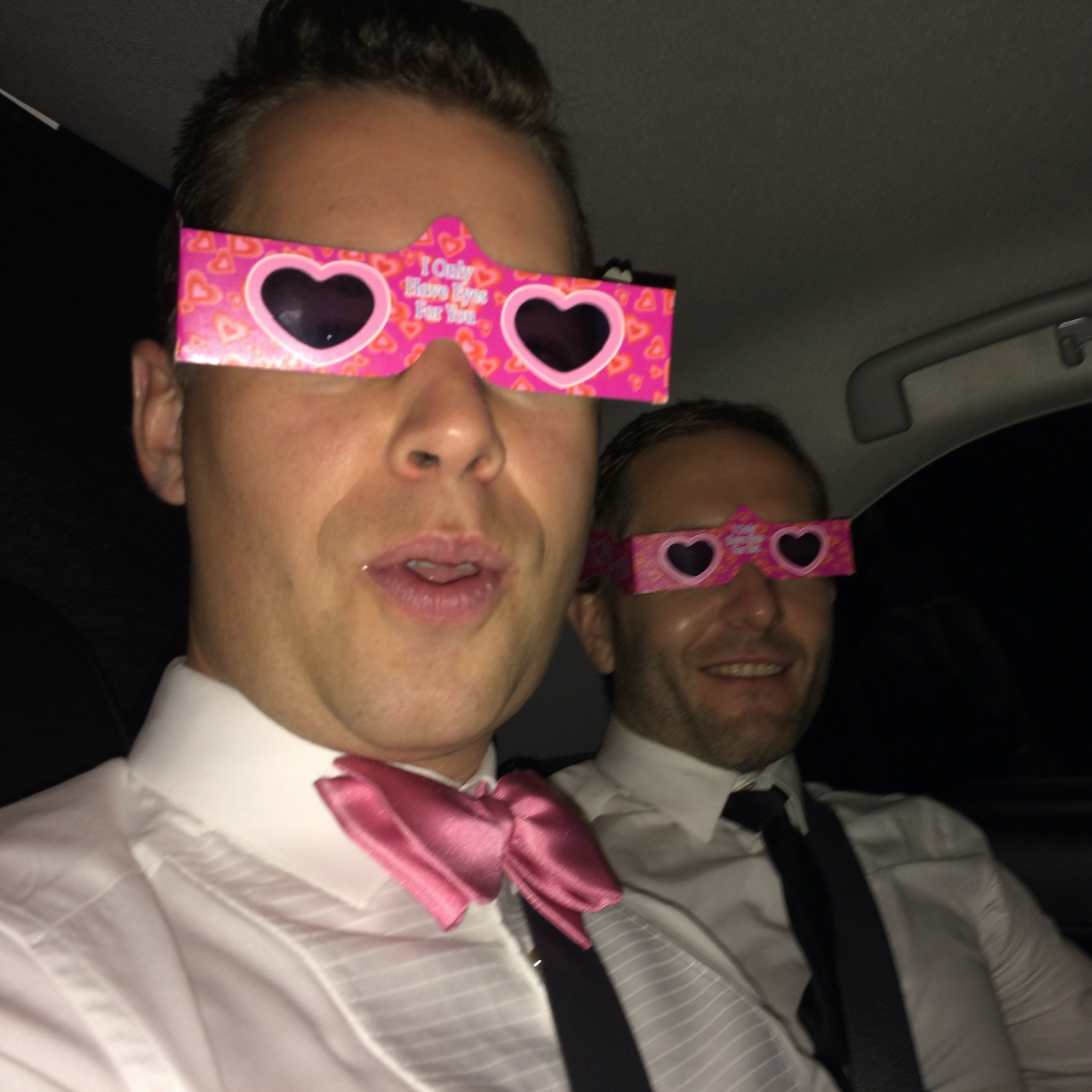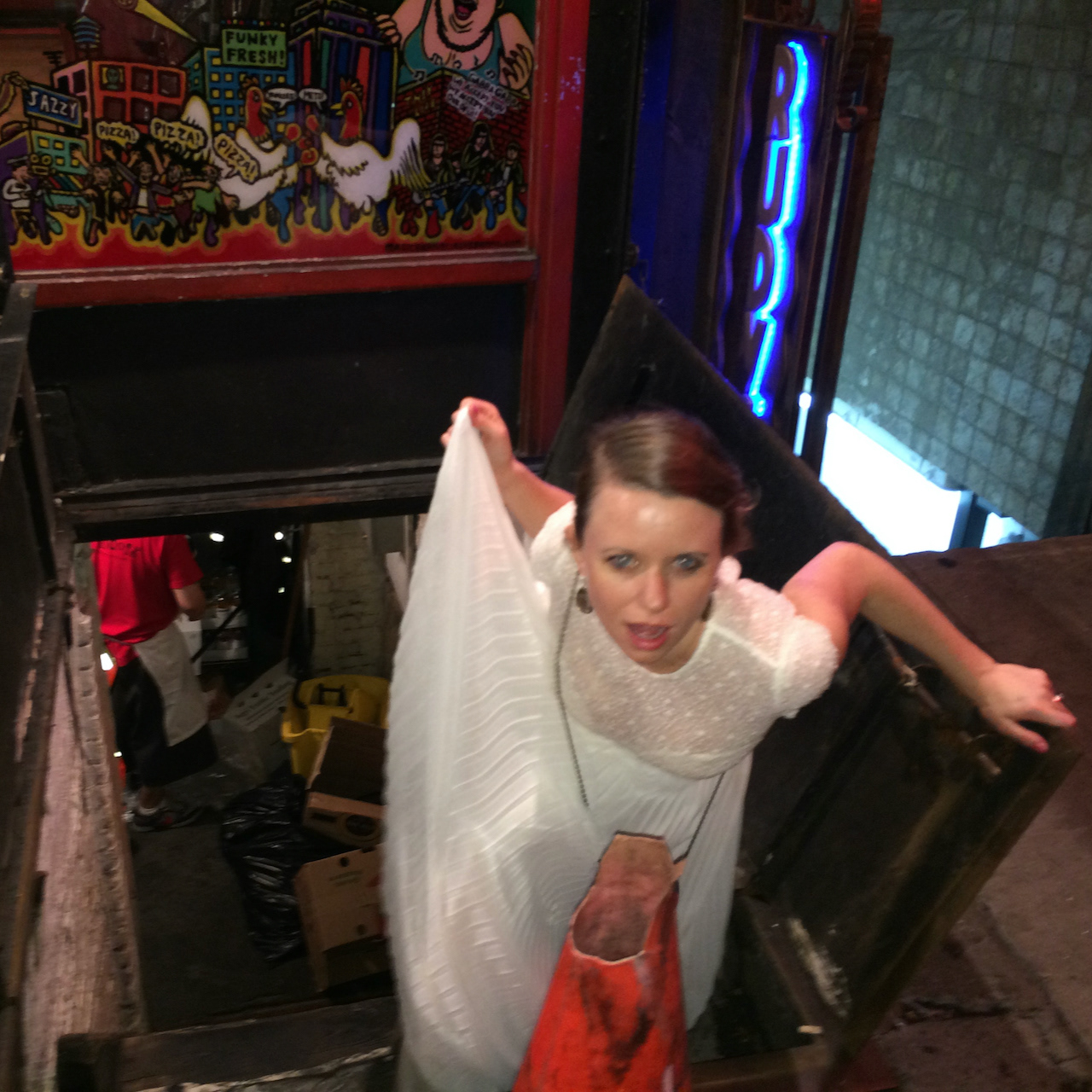 Wedding #16: September 13, 2014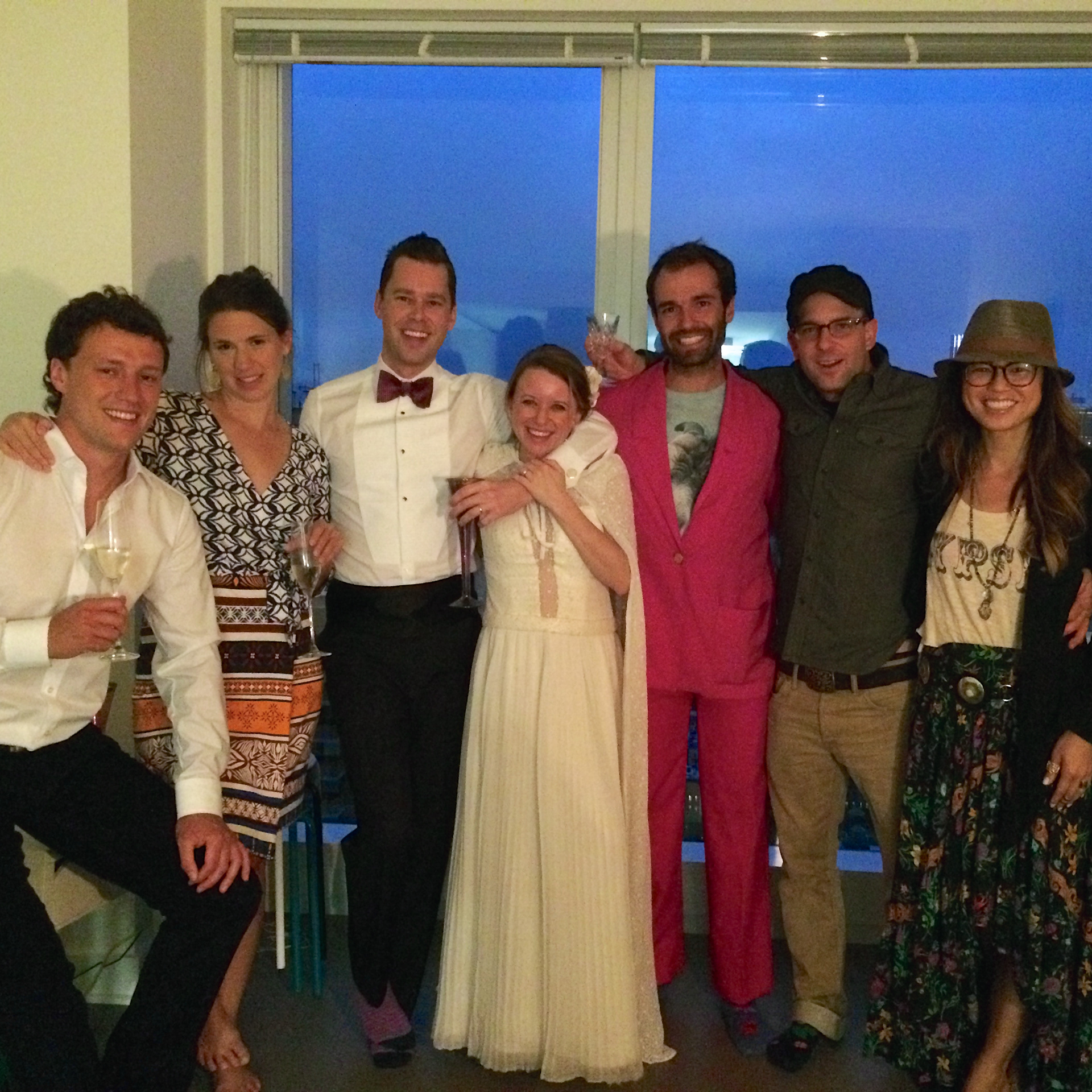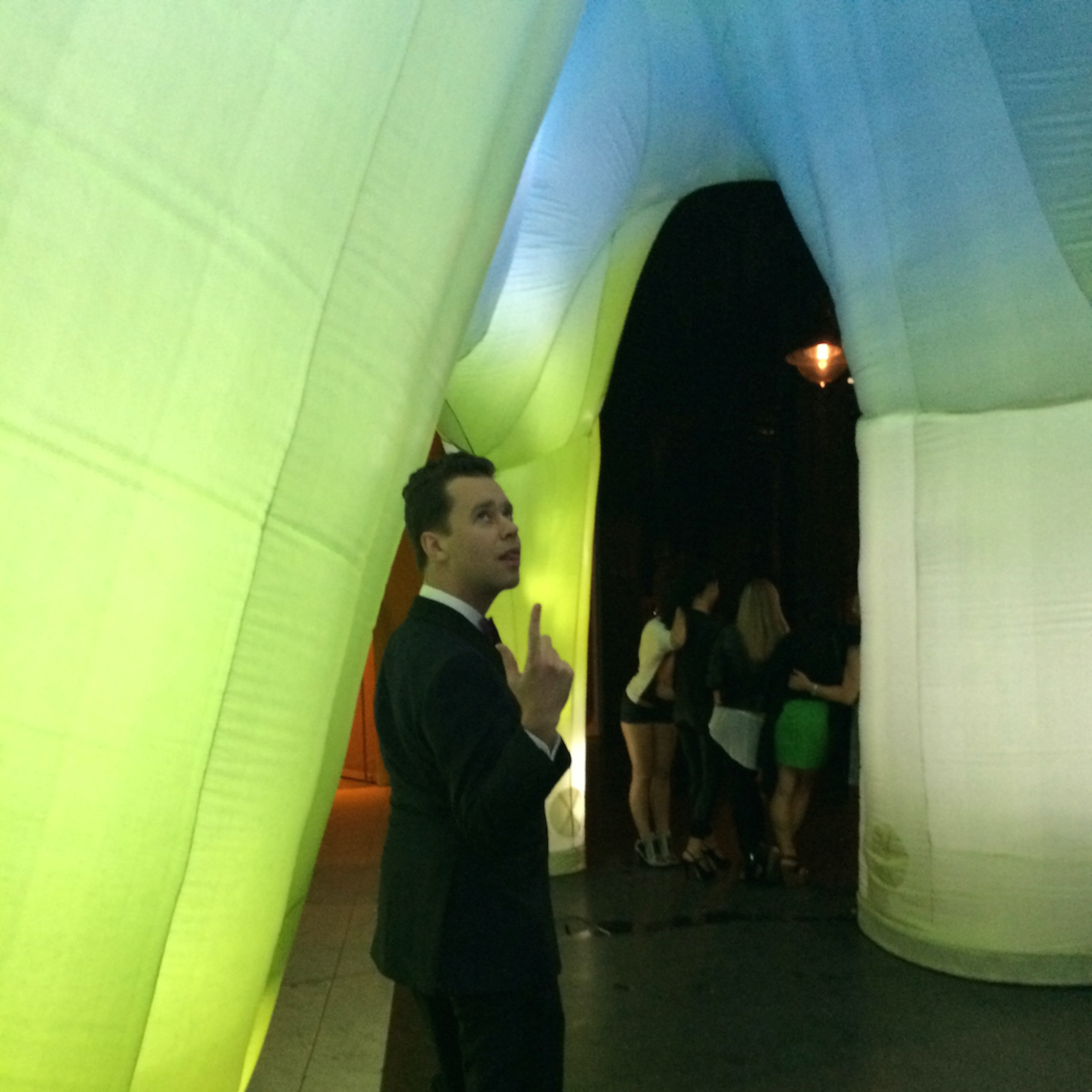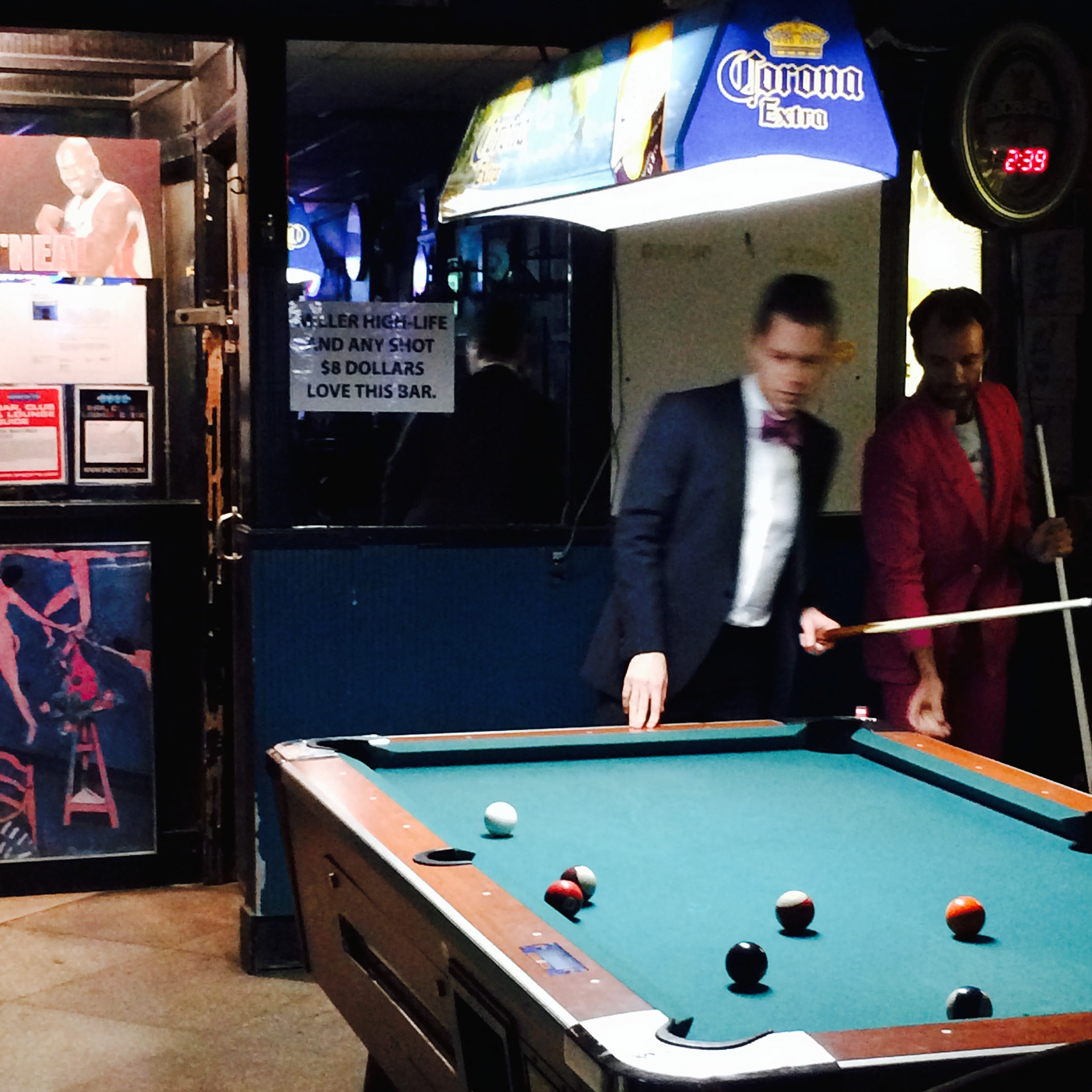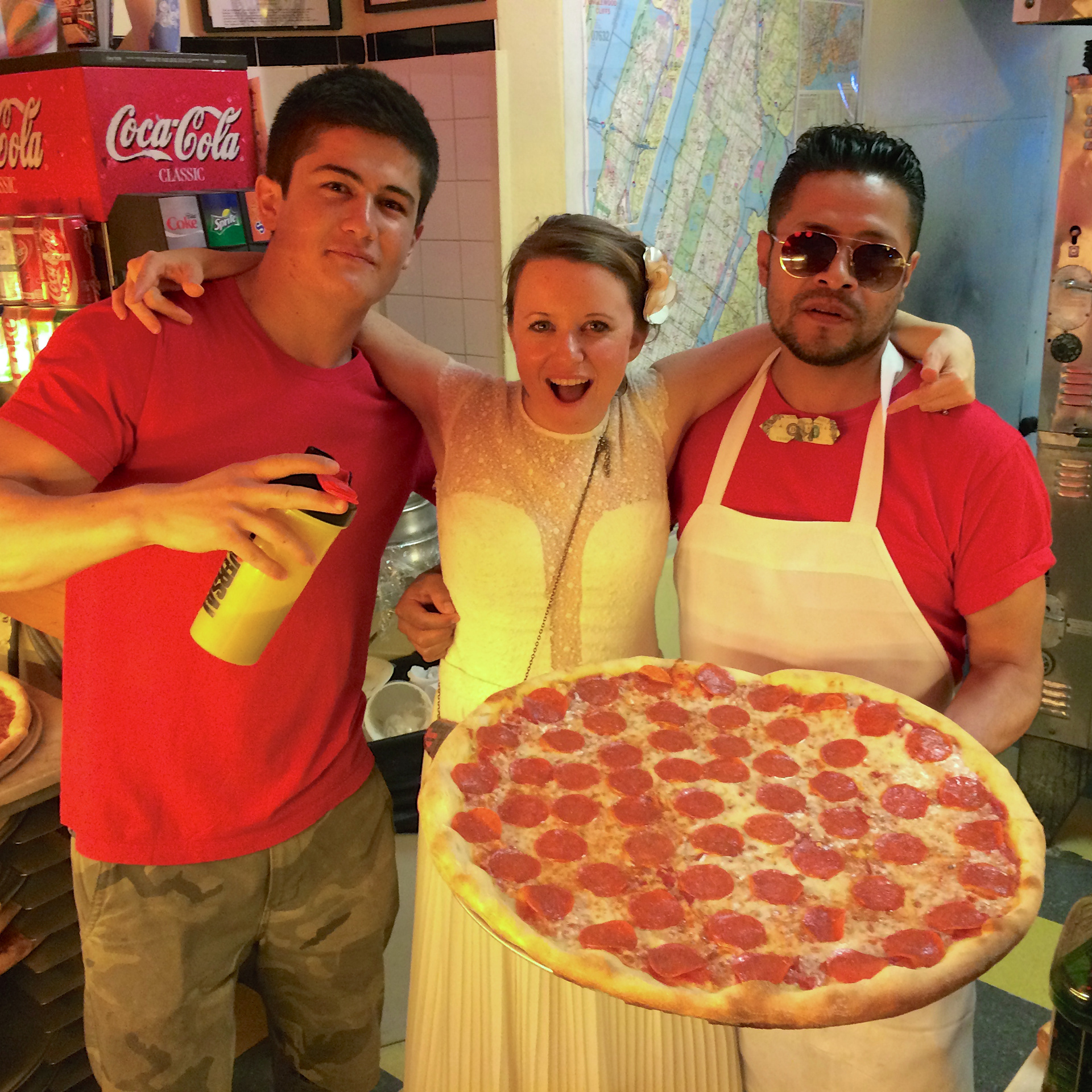 Wedding #17: September 27, 2014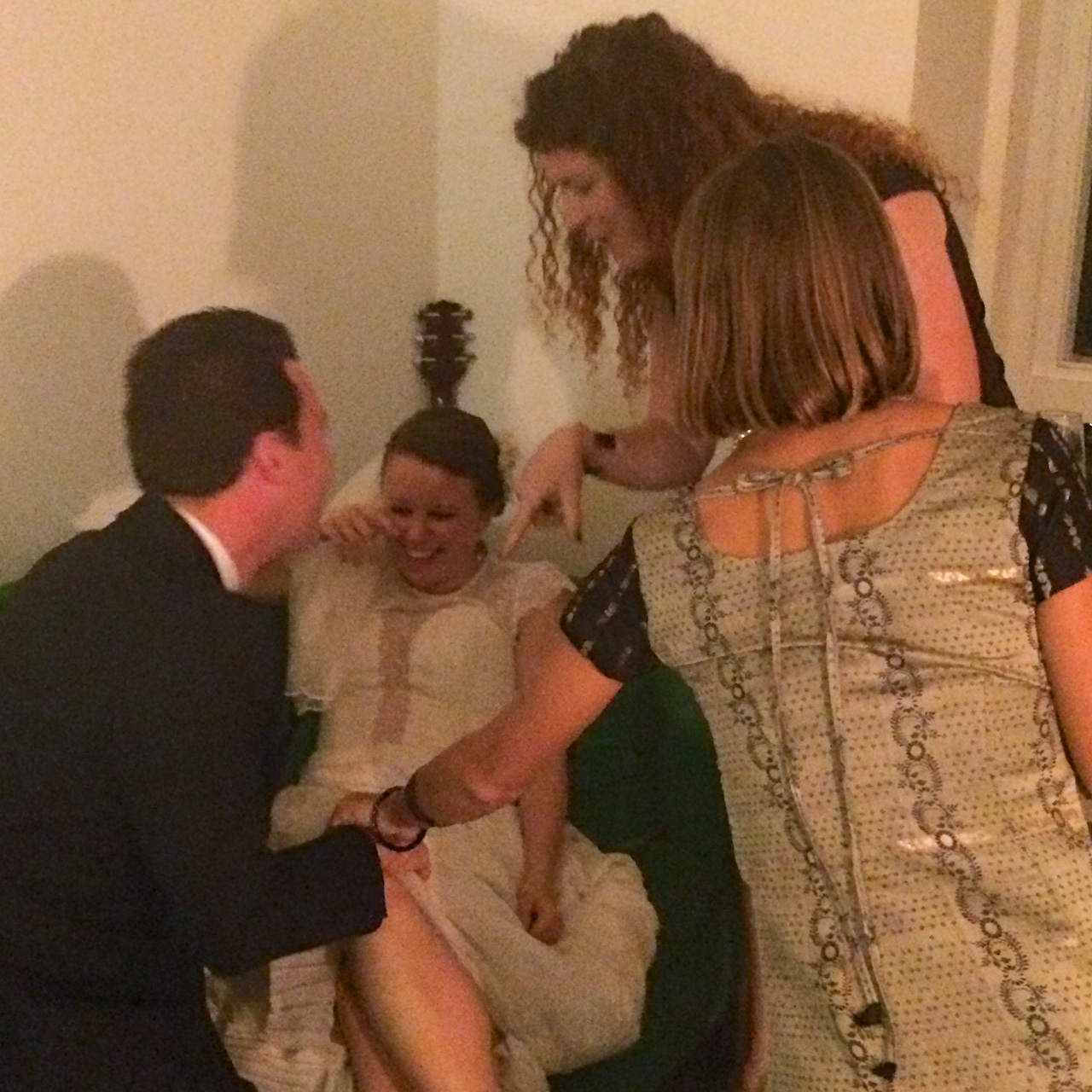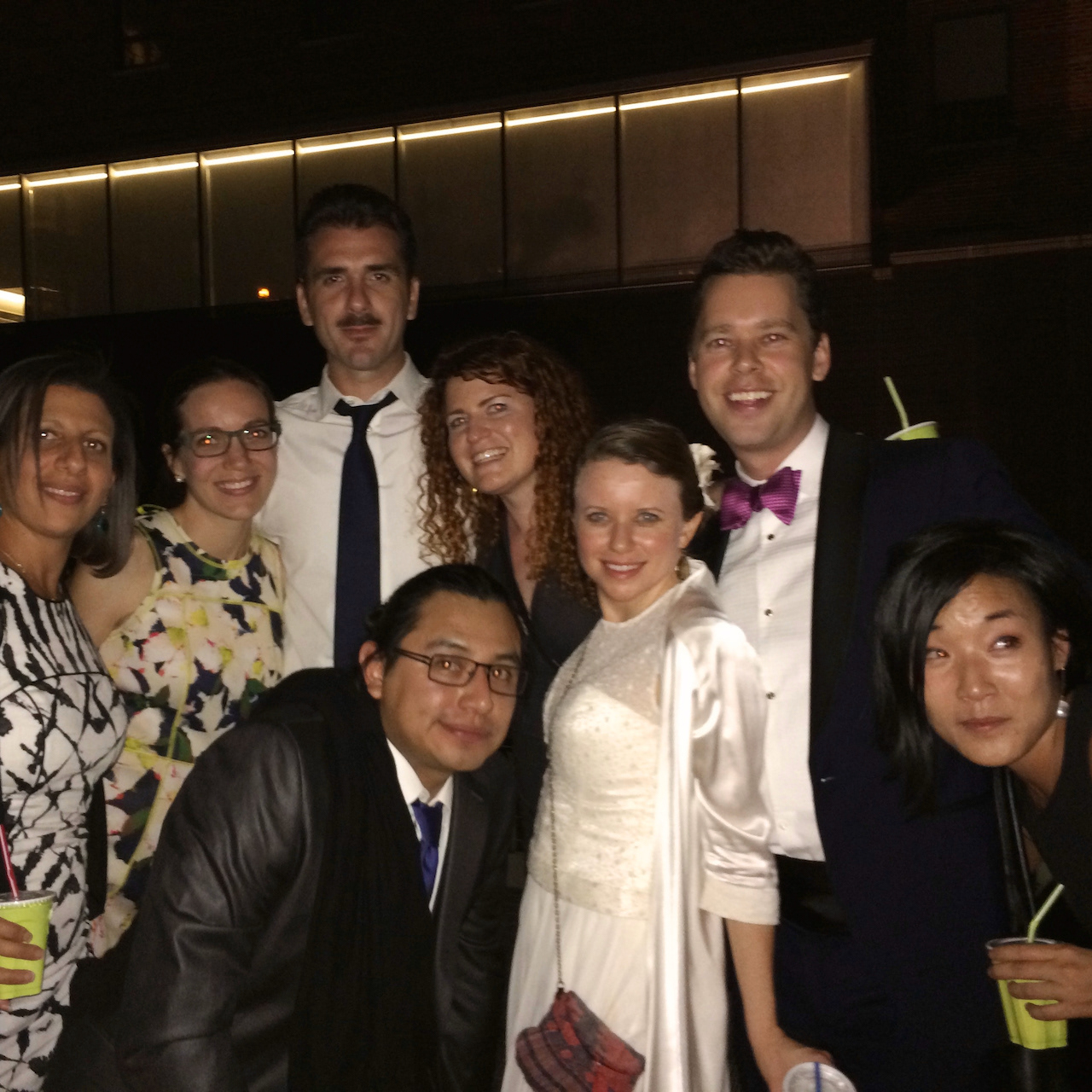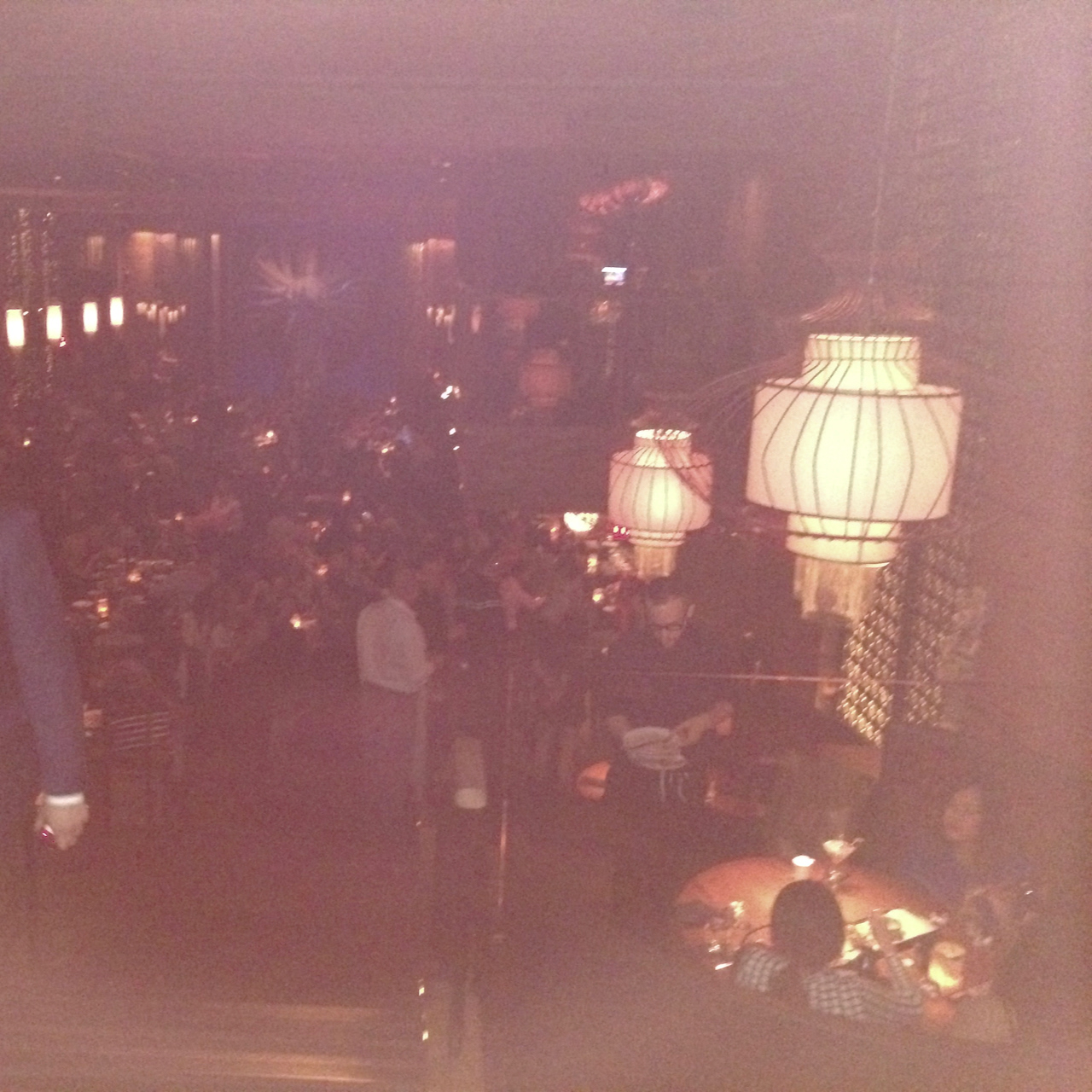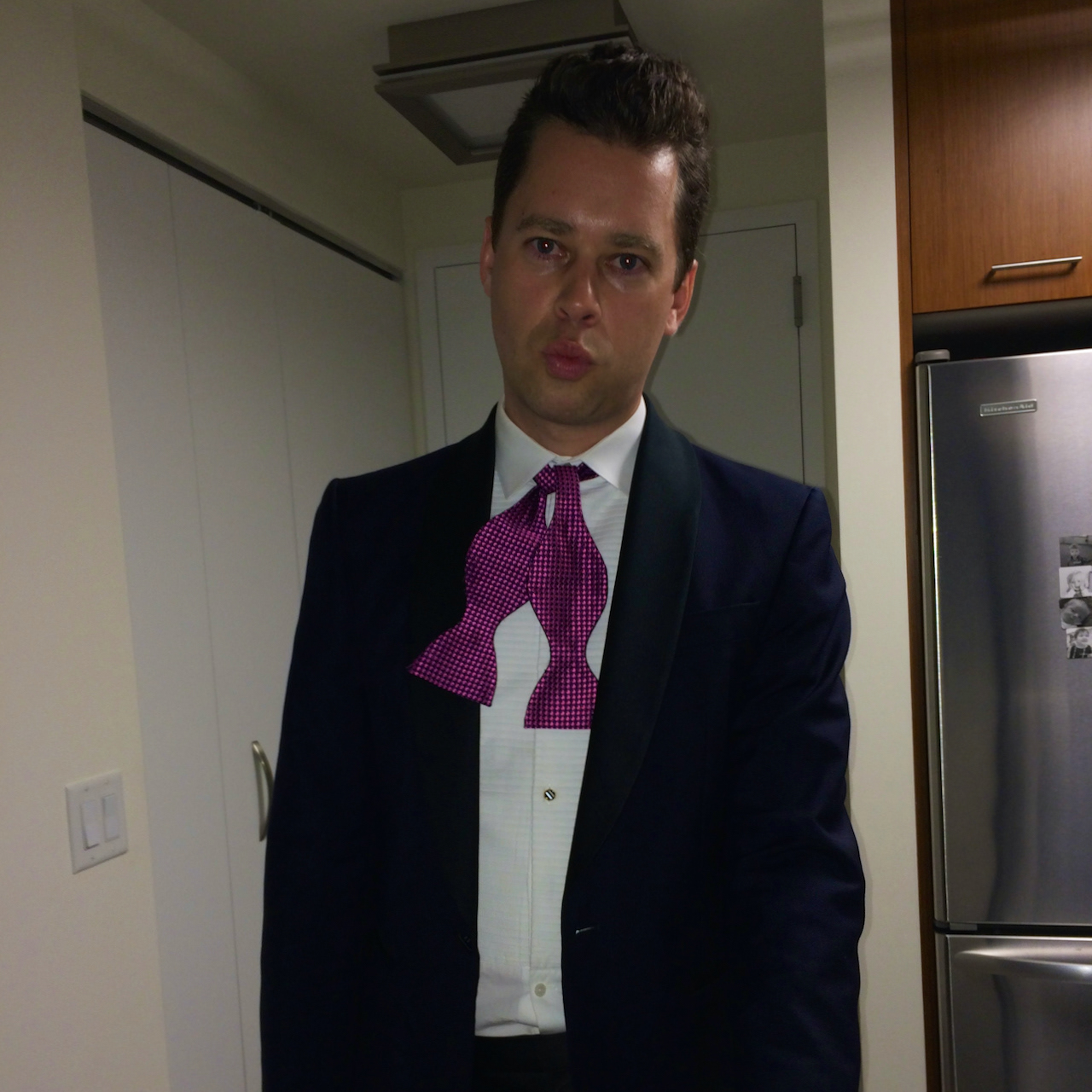 Wedding #18: October 4, 2014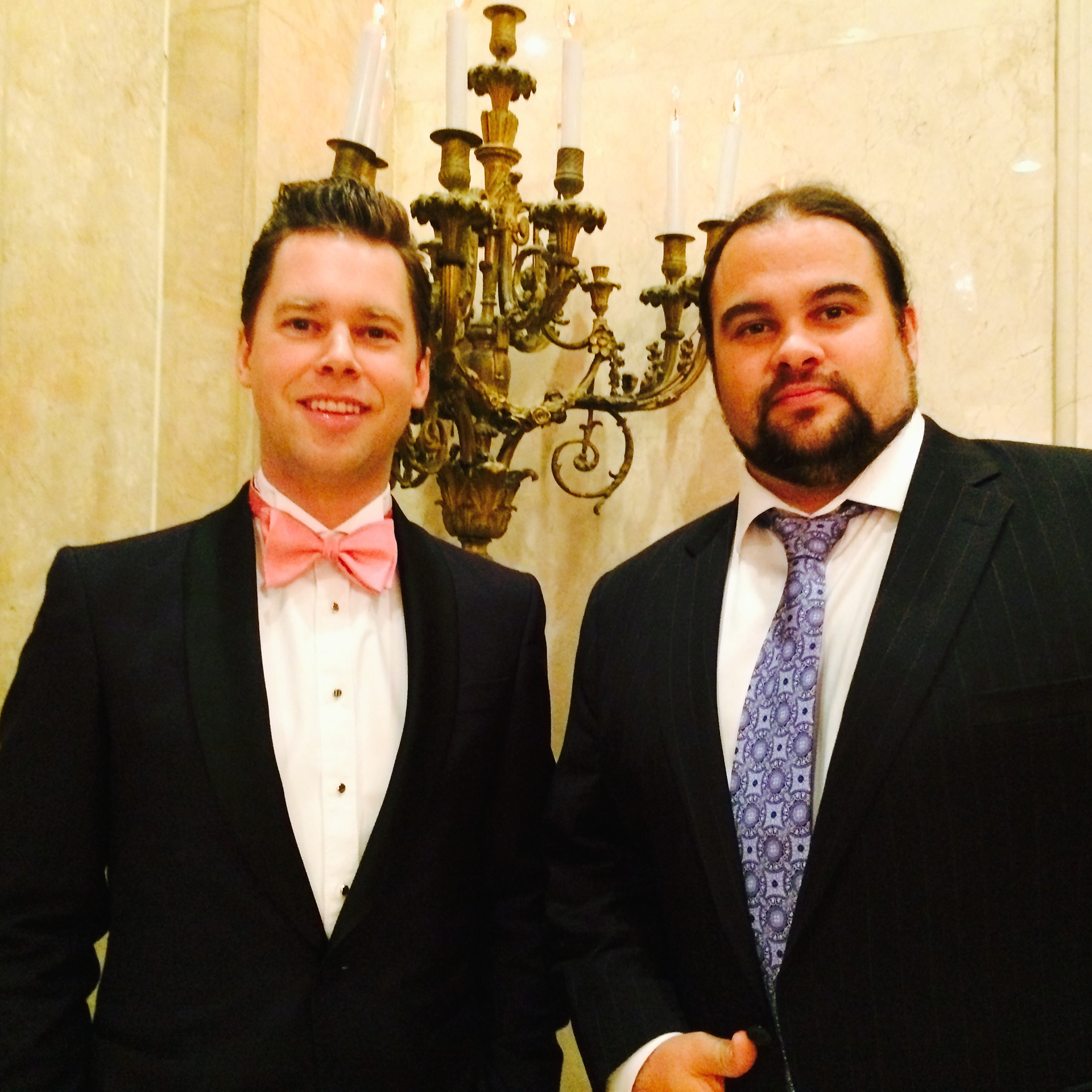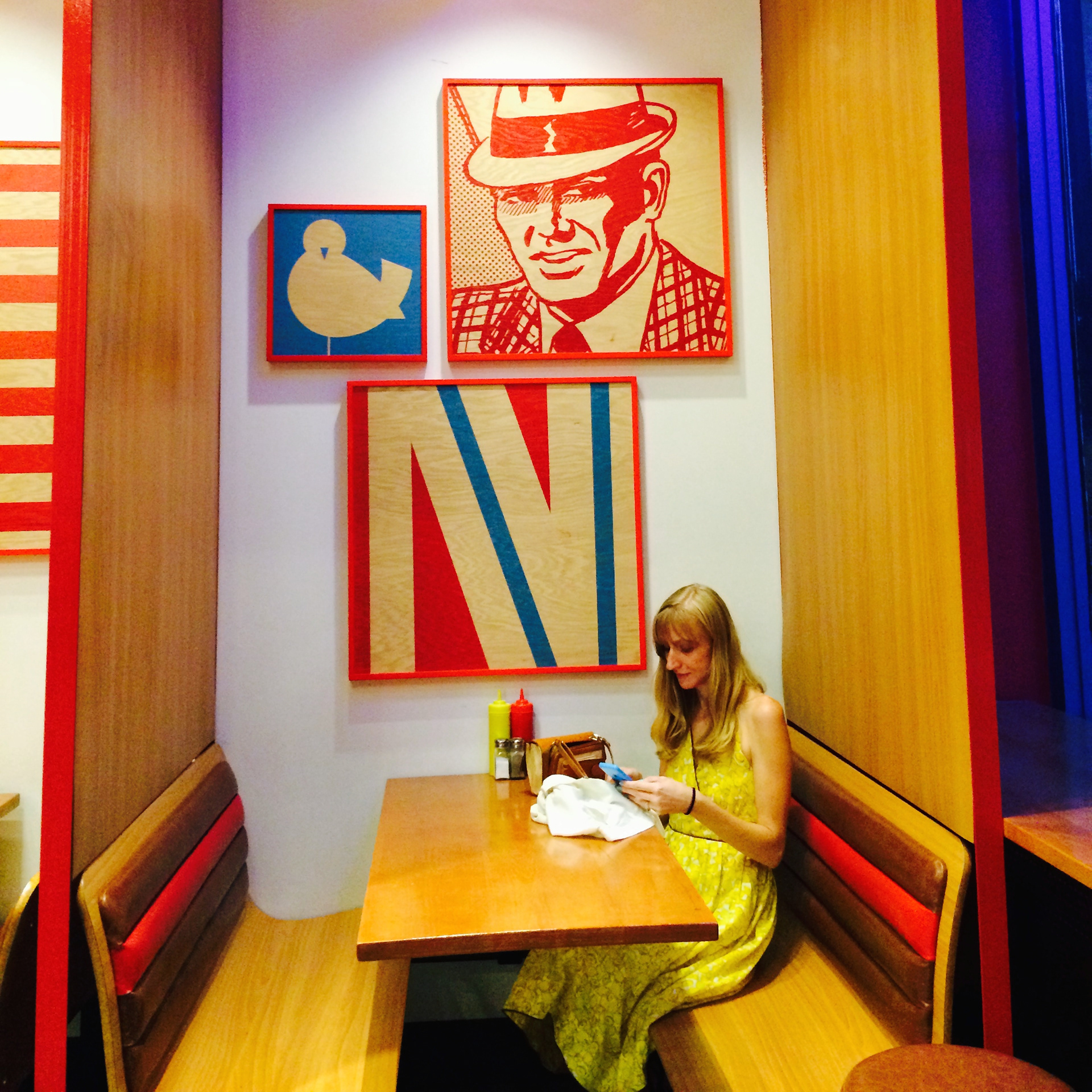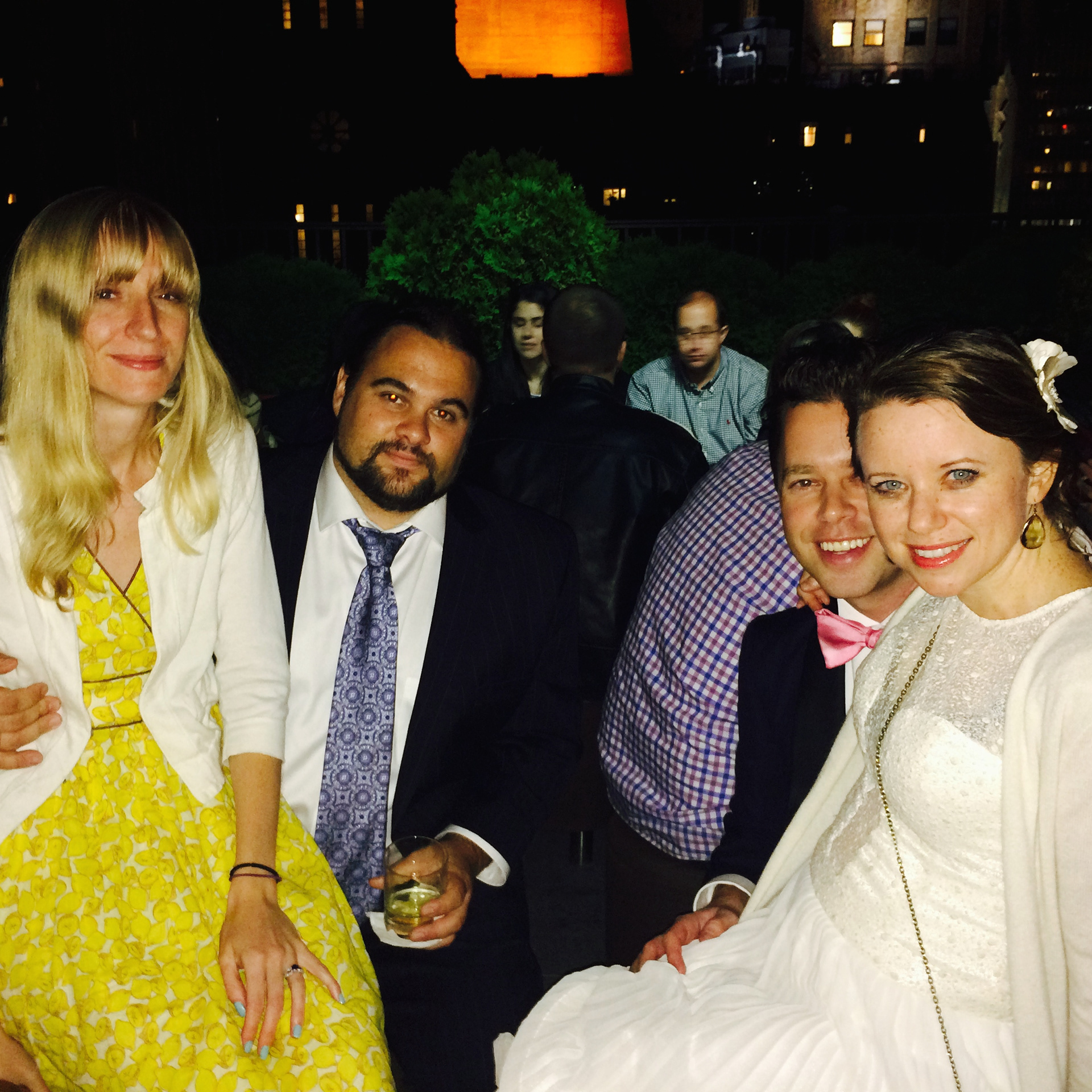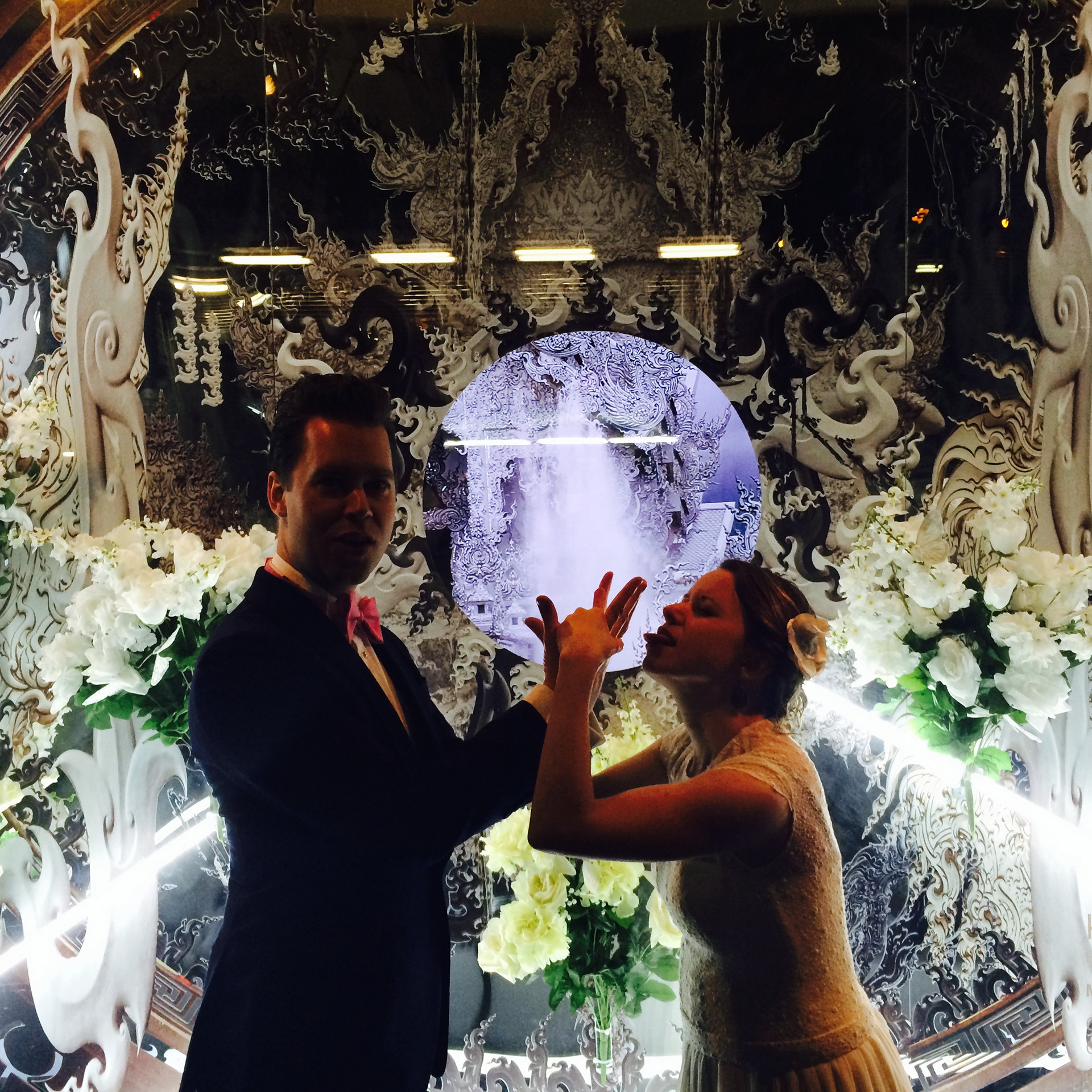 Wedding #19: October 25, 2014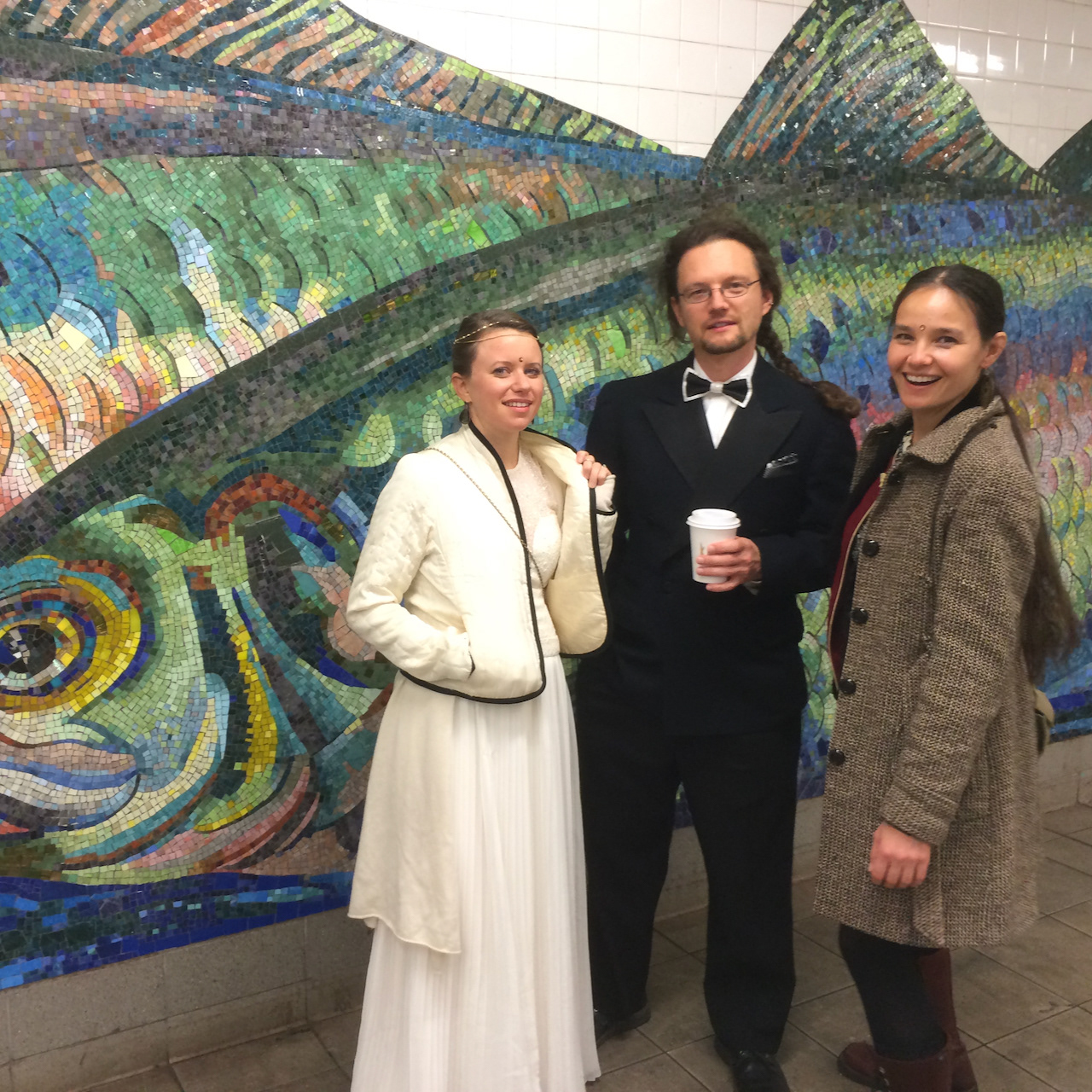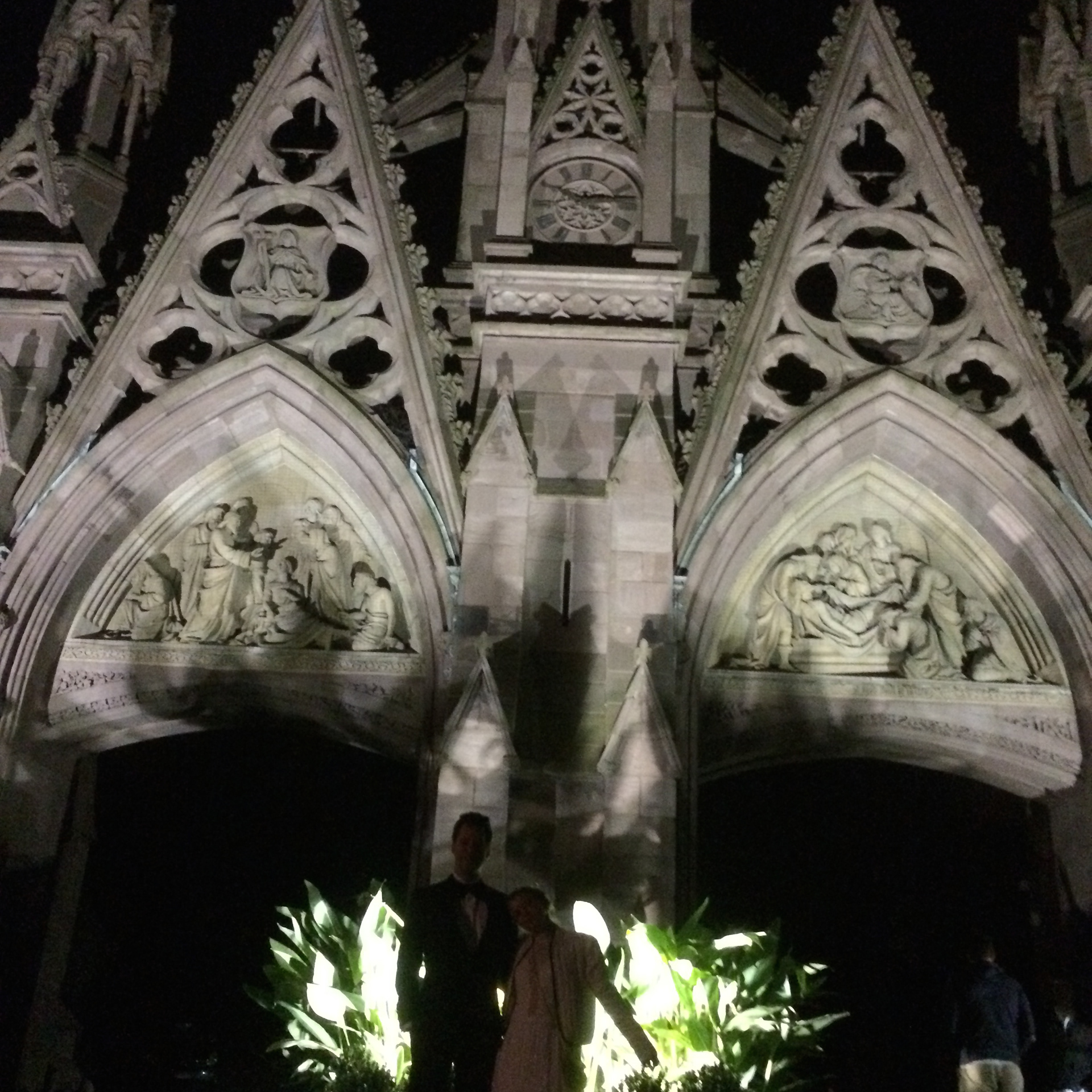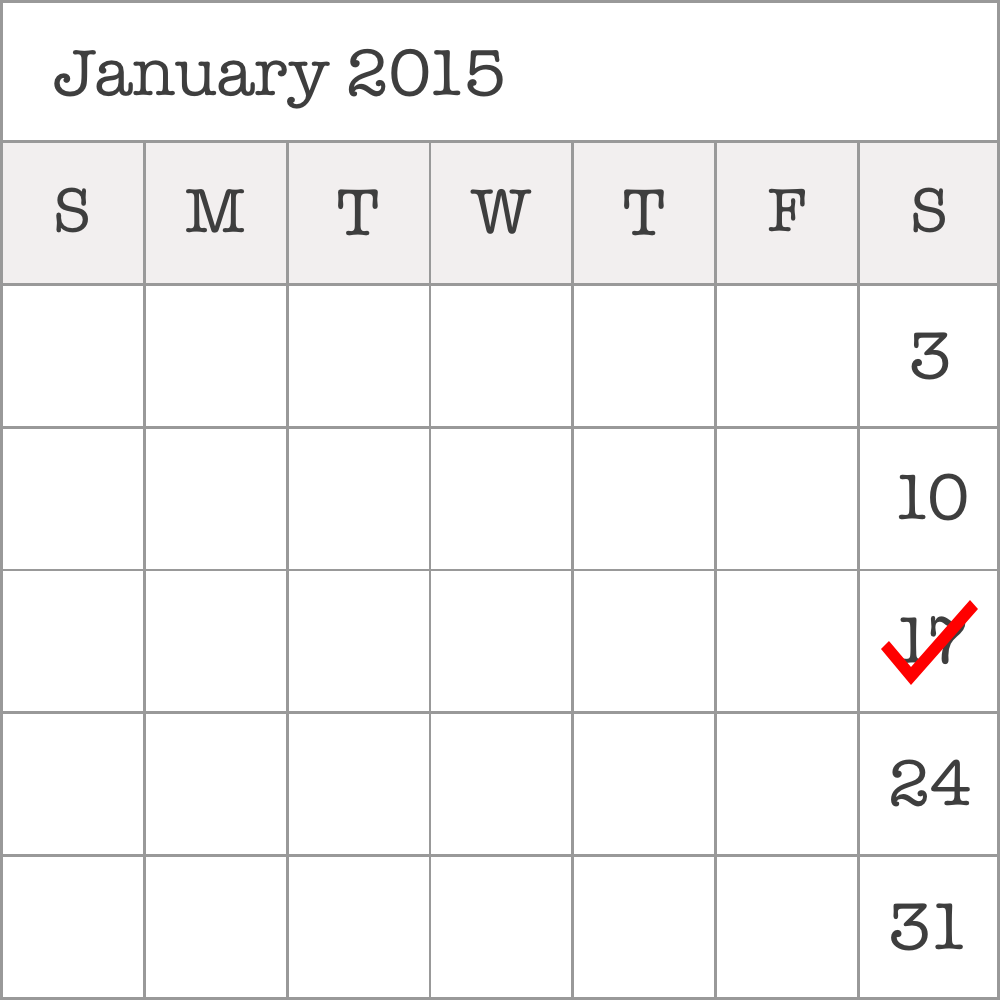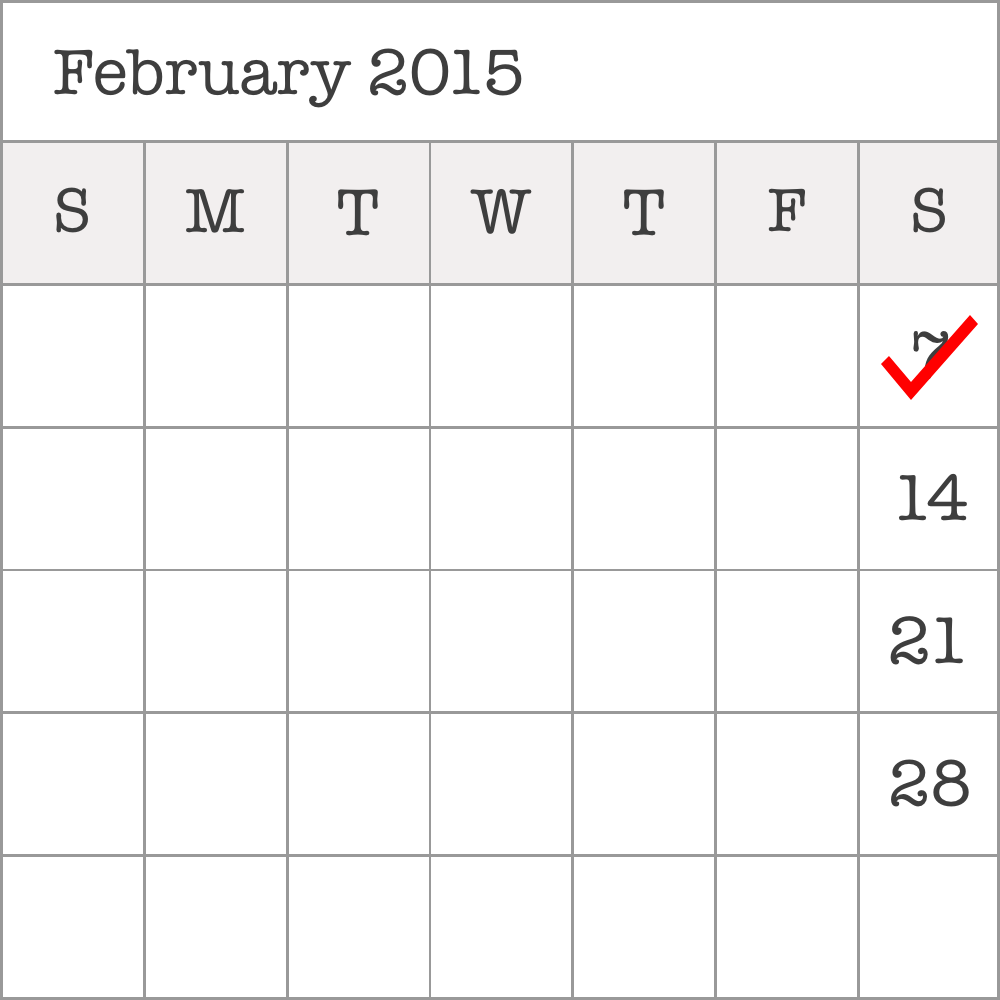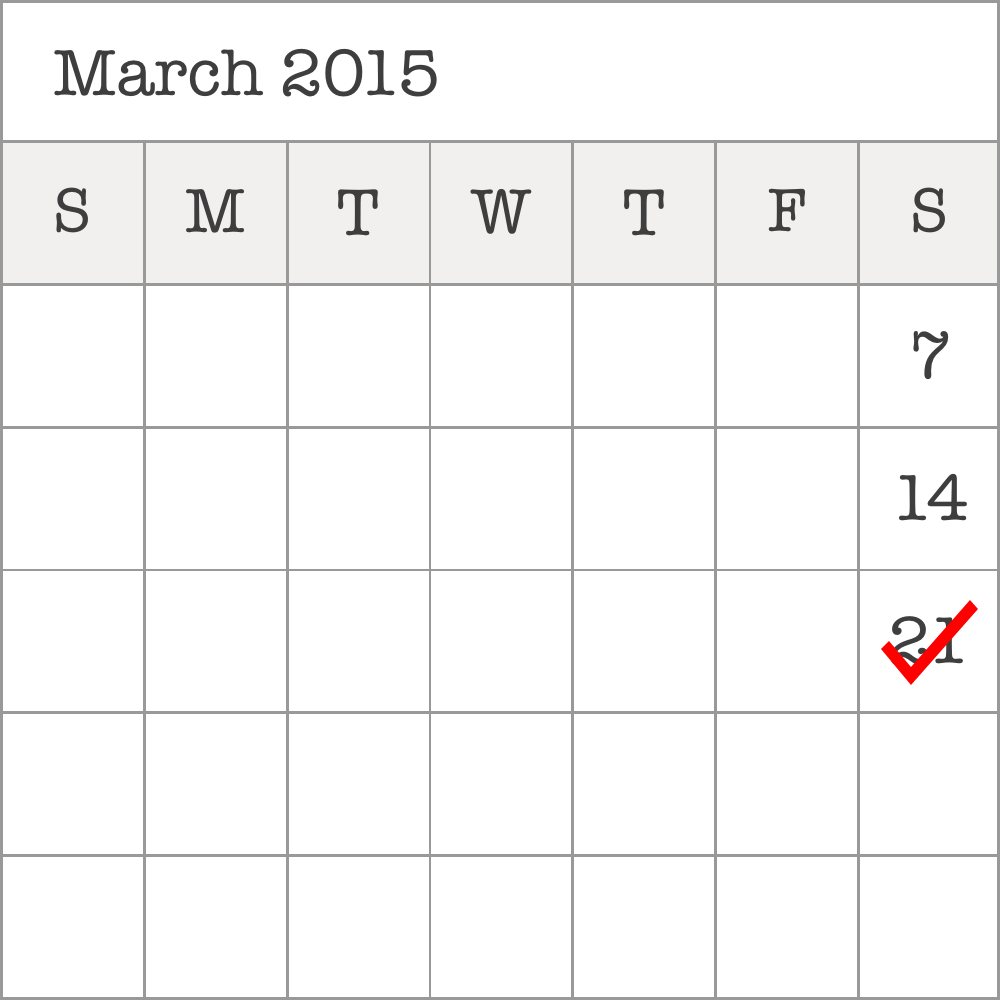 Wedding #20: January 17, 2015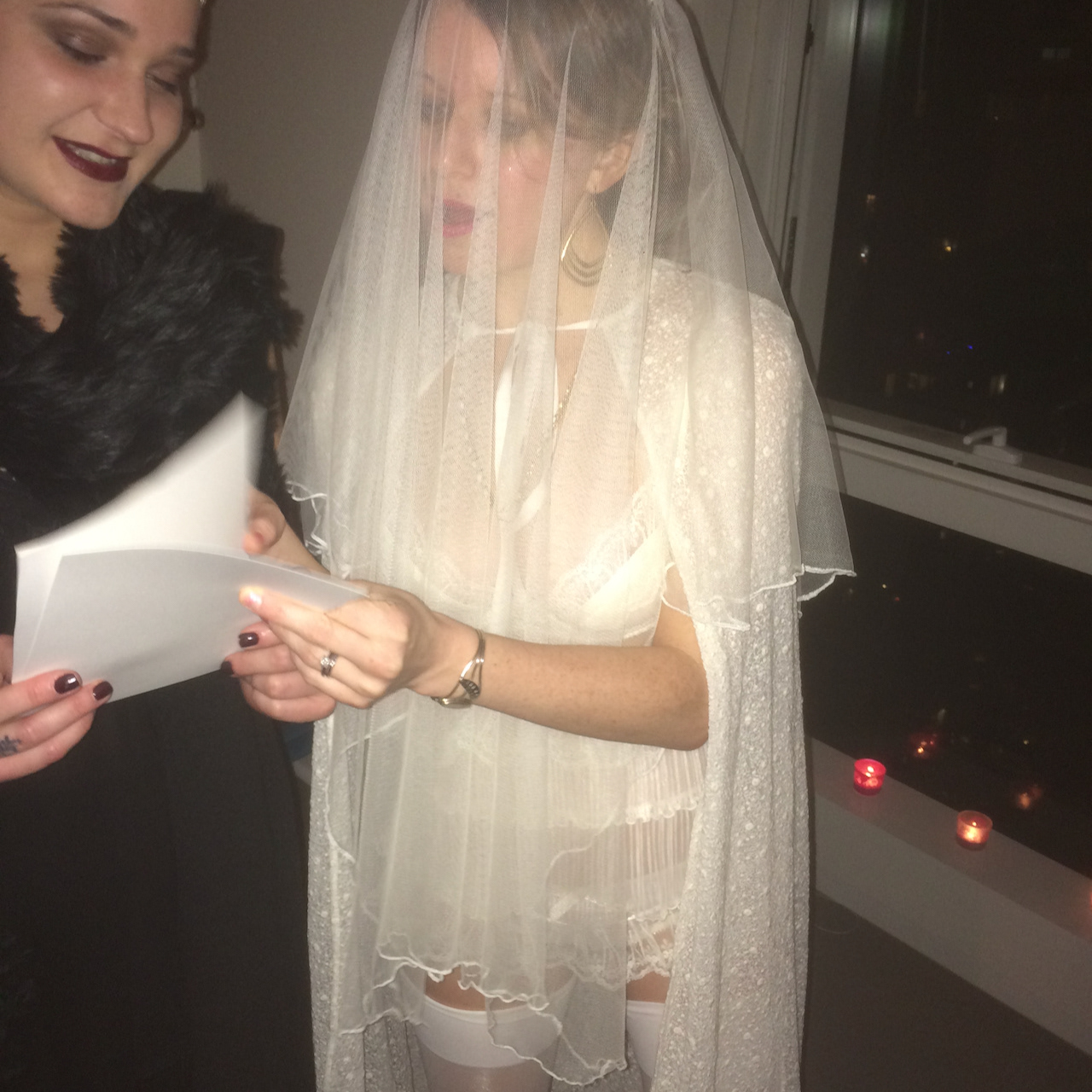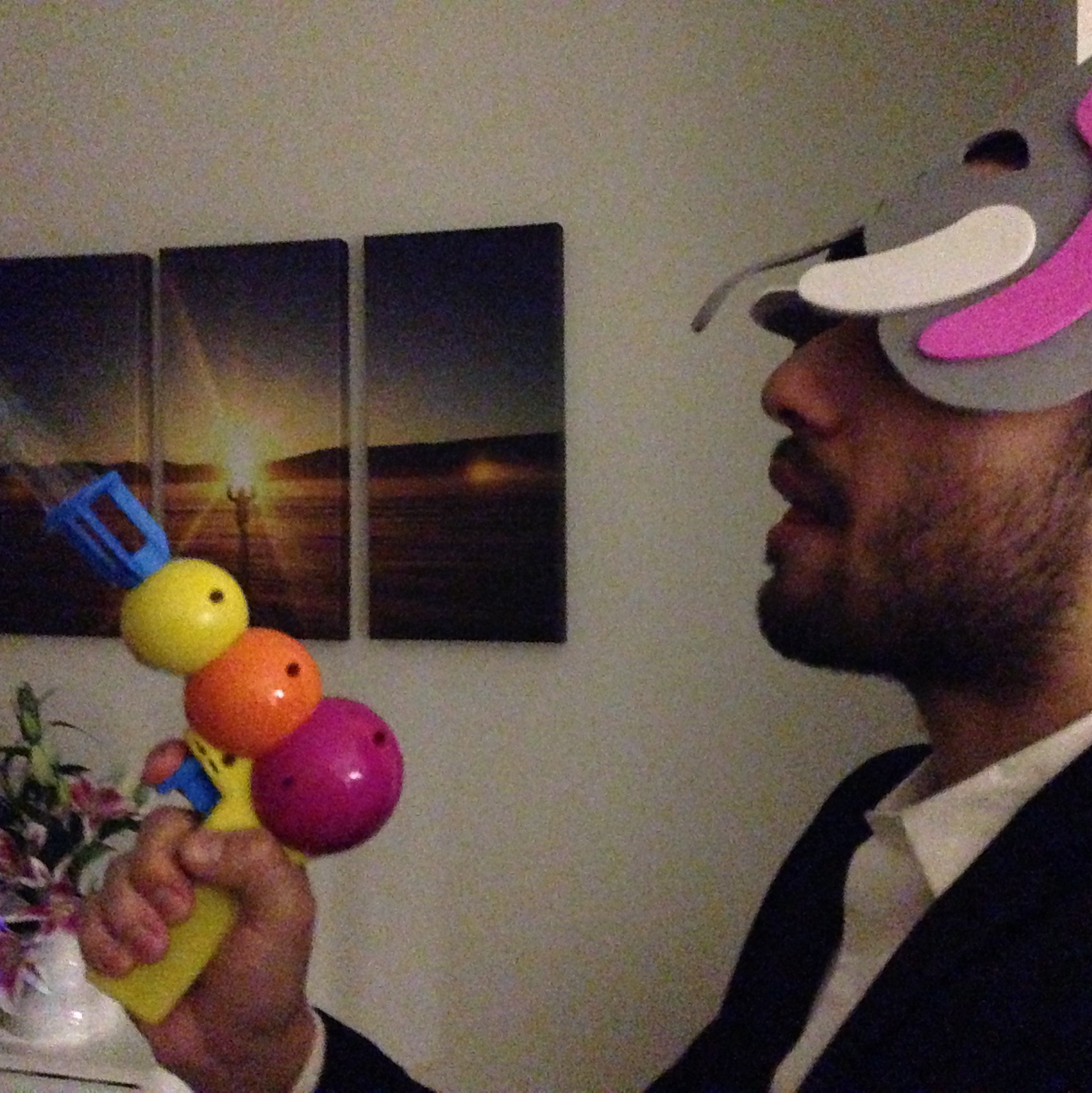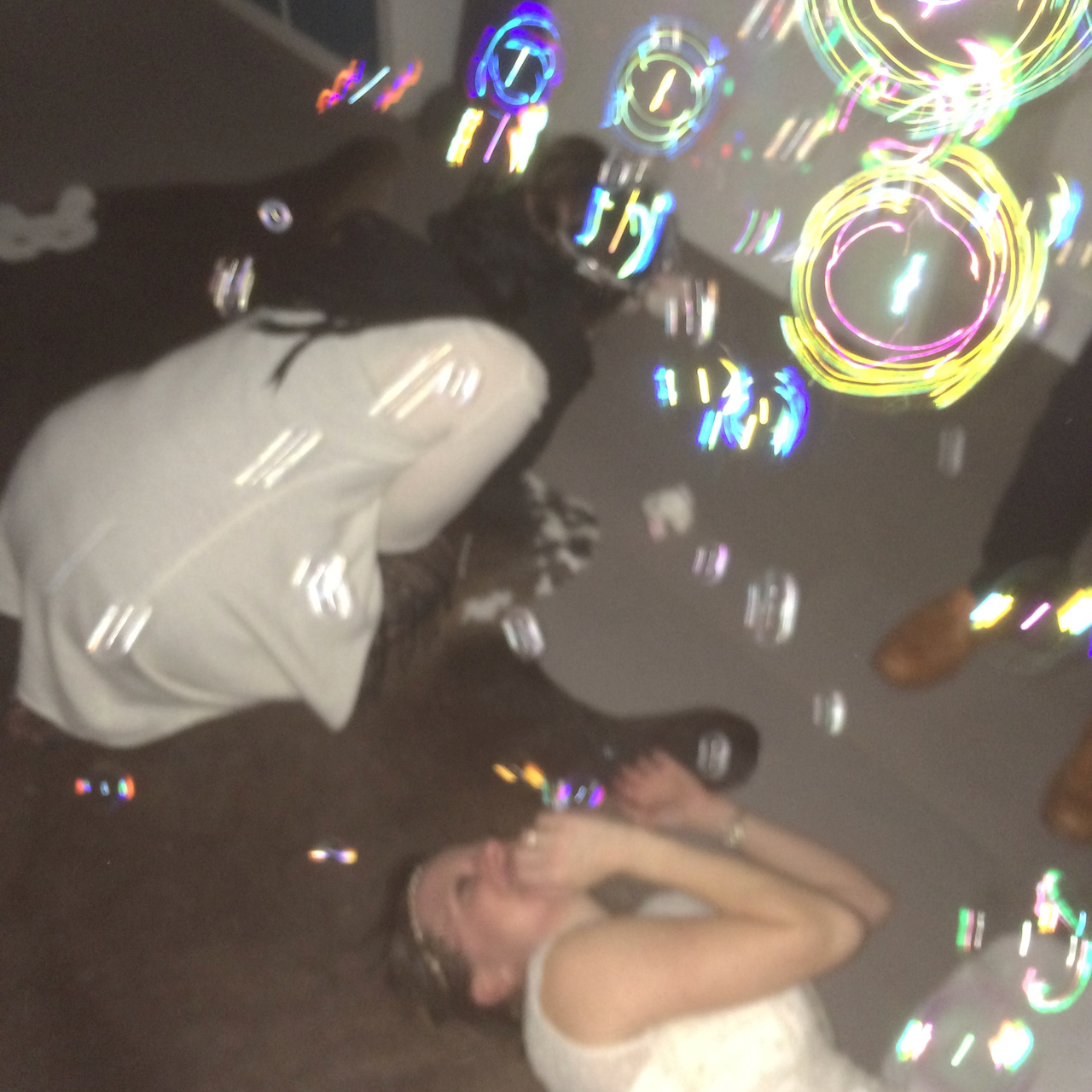 Wedding #21: February 7, 2015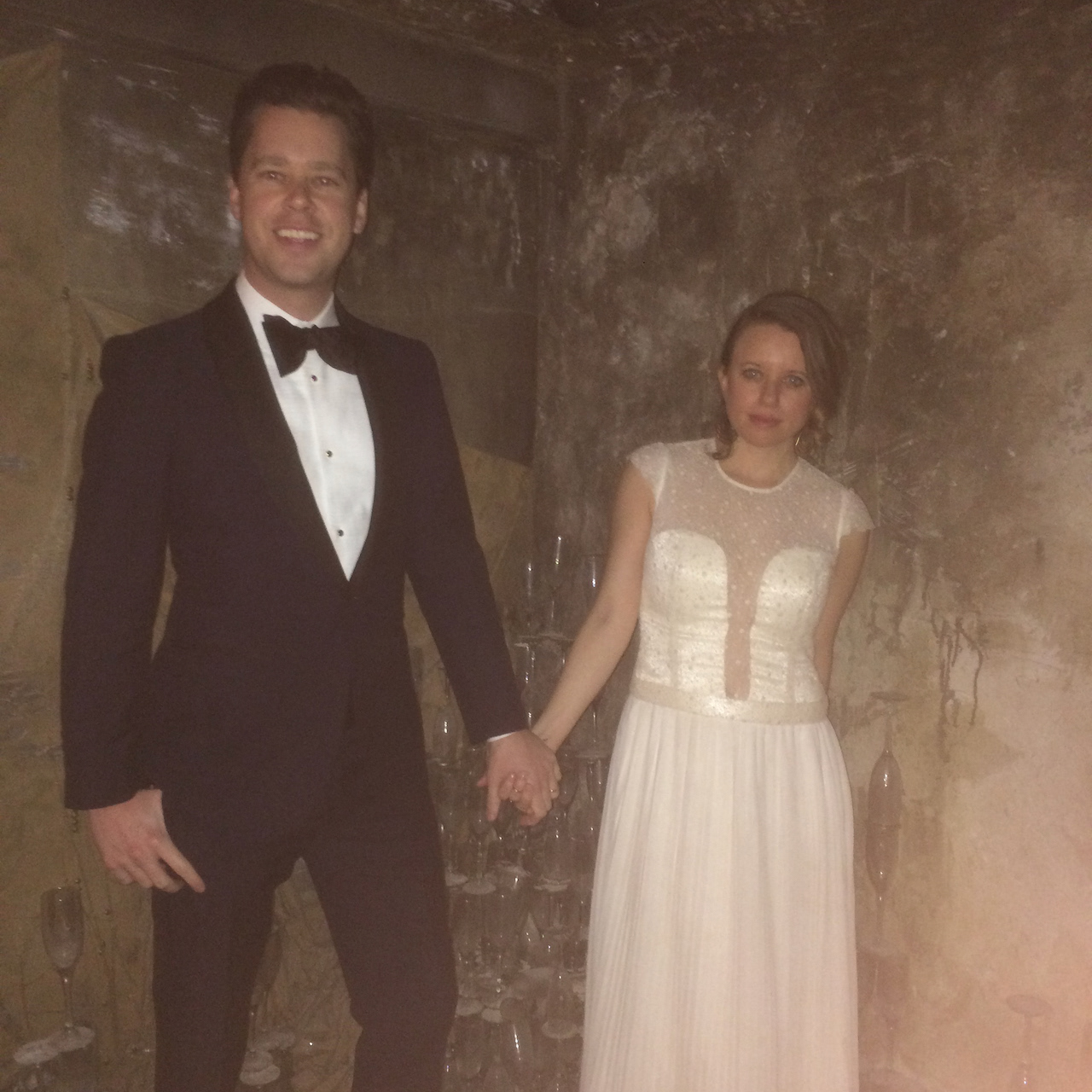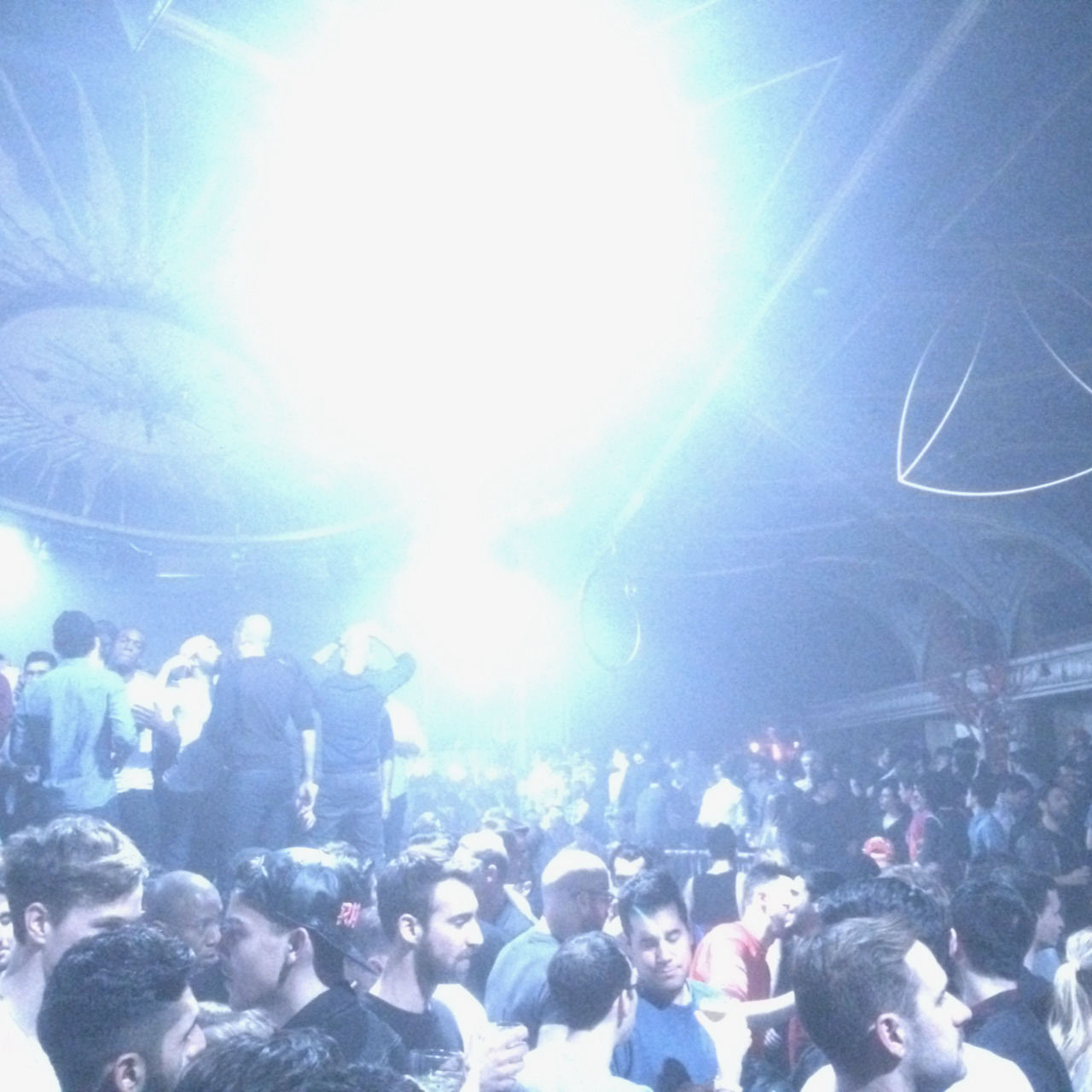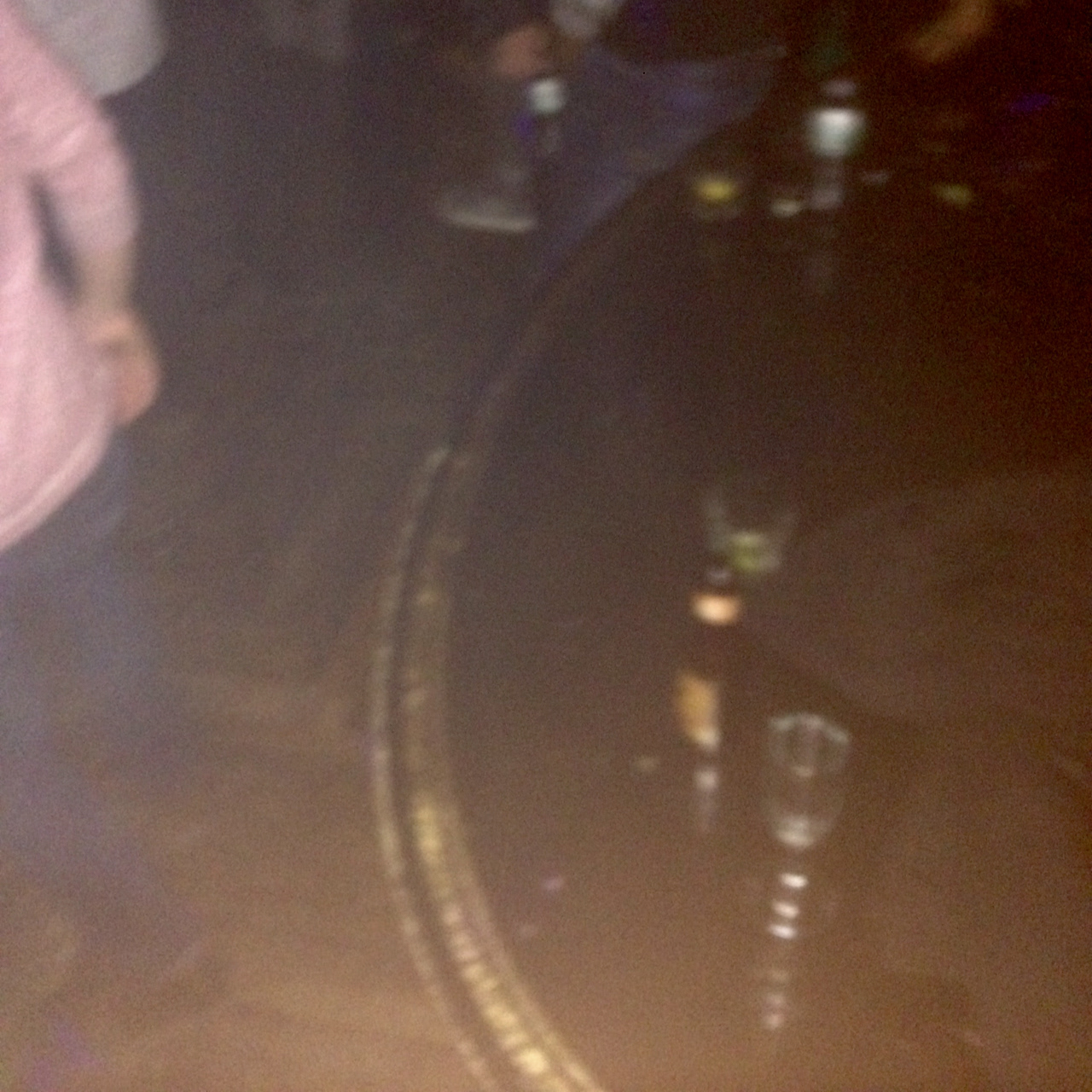 Wedding #22: March 21, 2015 (the last one)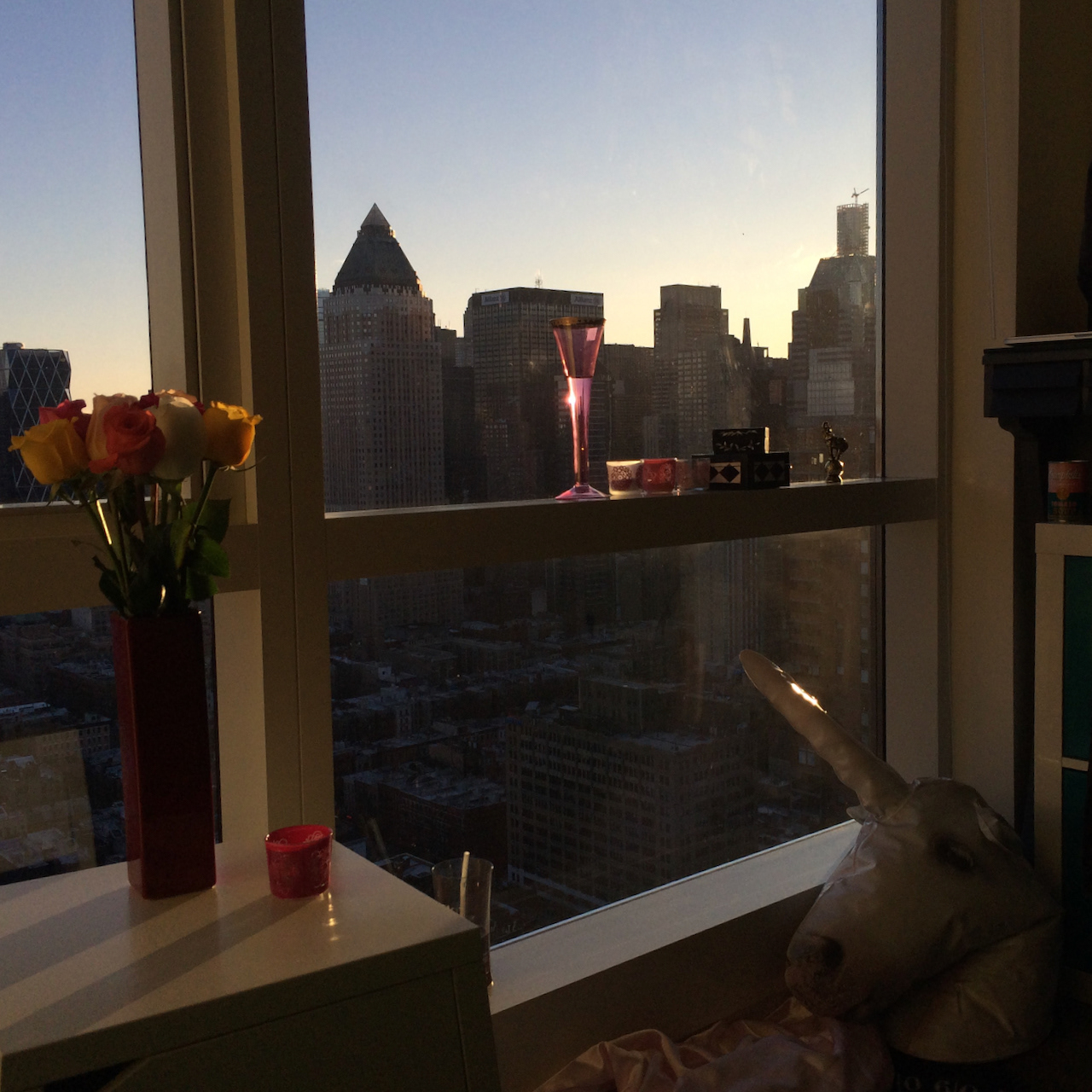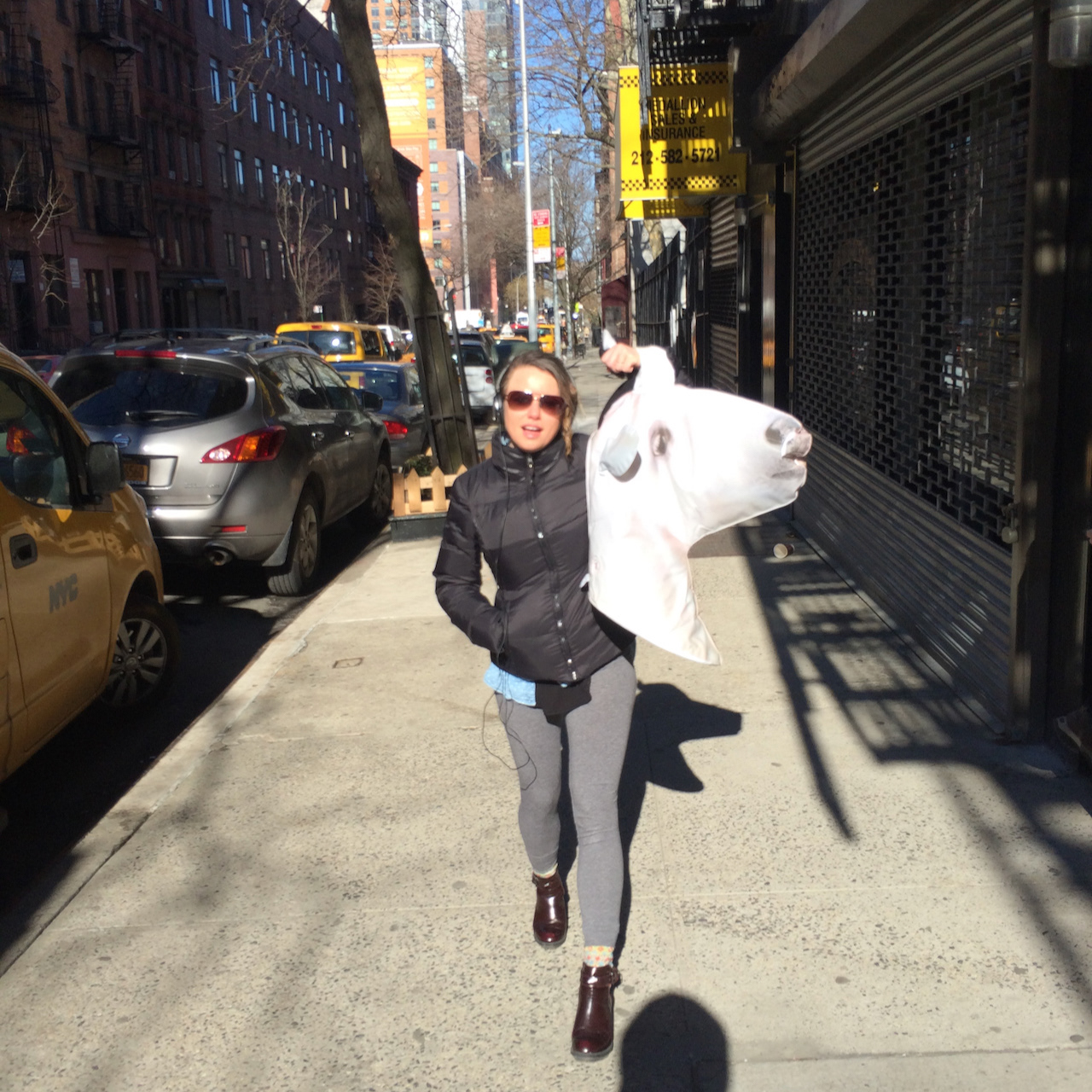 Wedding #22 coda: March 29, 2015 (the last shots)